Following up on the recently introduced Punch Clock for Office and Desktop Workers, the Time Entry Tool takes convenience one step further offering administrators, managers or authorized workers the ability quickly enter weekly time sheets for hourly workers. A number of our customers even plan on using this tool for salaried workers to enter work time, a use which helps them keep all of their site costing information in a single platform. Note: The Time Entry Tool feature is not yet available for QuickBooks Online connected accounts.
Time Entry Tool for Administrators/Managers
Administrators and Managers can access the time entry tool on the Timesheets page as shown below. In addition to adding individual shifts, time for an entire week can be quickly added with the new tool.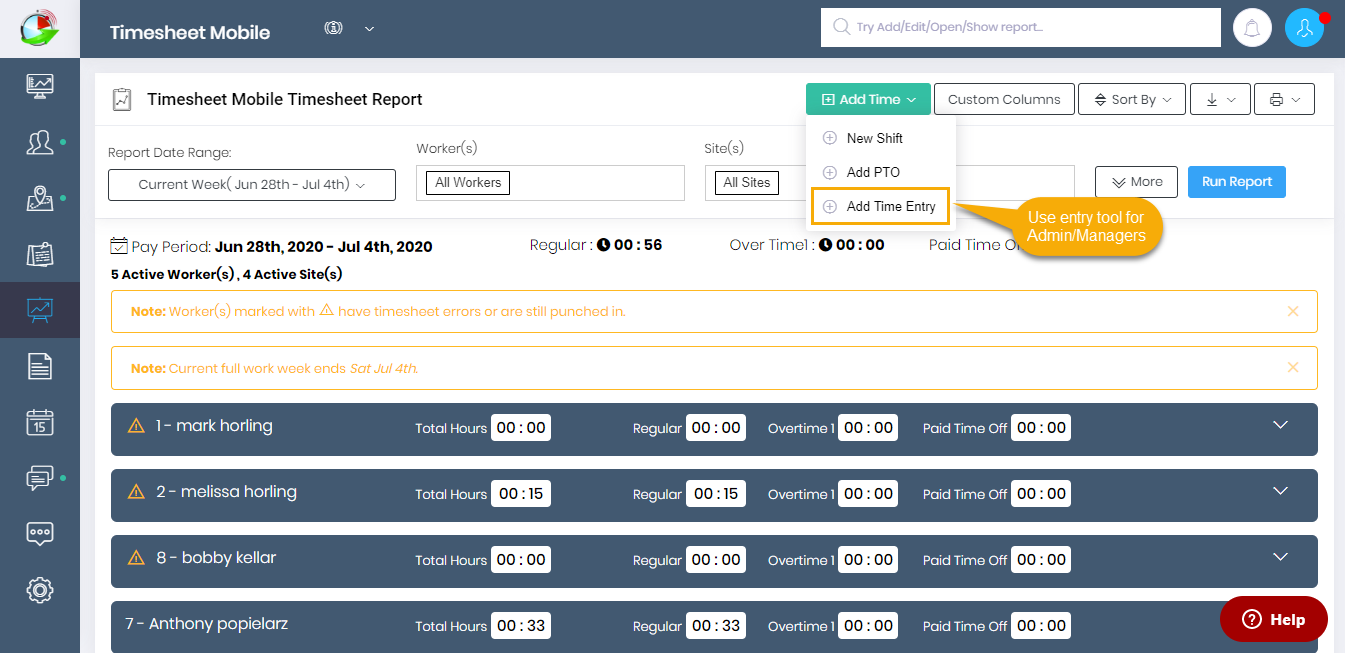 Clicking on the "Add Time Entry" button will bring up a weekly time sheet. Select the worker (1) and desired work week (2), and sites and tasks (3). Enter times worked (4) using the

button to add rows for additional sites and tasks, using the

button to remove rows and the "Delete" button to remove time entries for the week. Entries are totaled by day and by site. Once you have reviewed and are satisfied with the times, Click "Submit" (5) to enter the time sheet.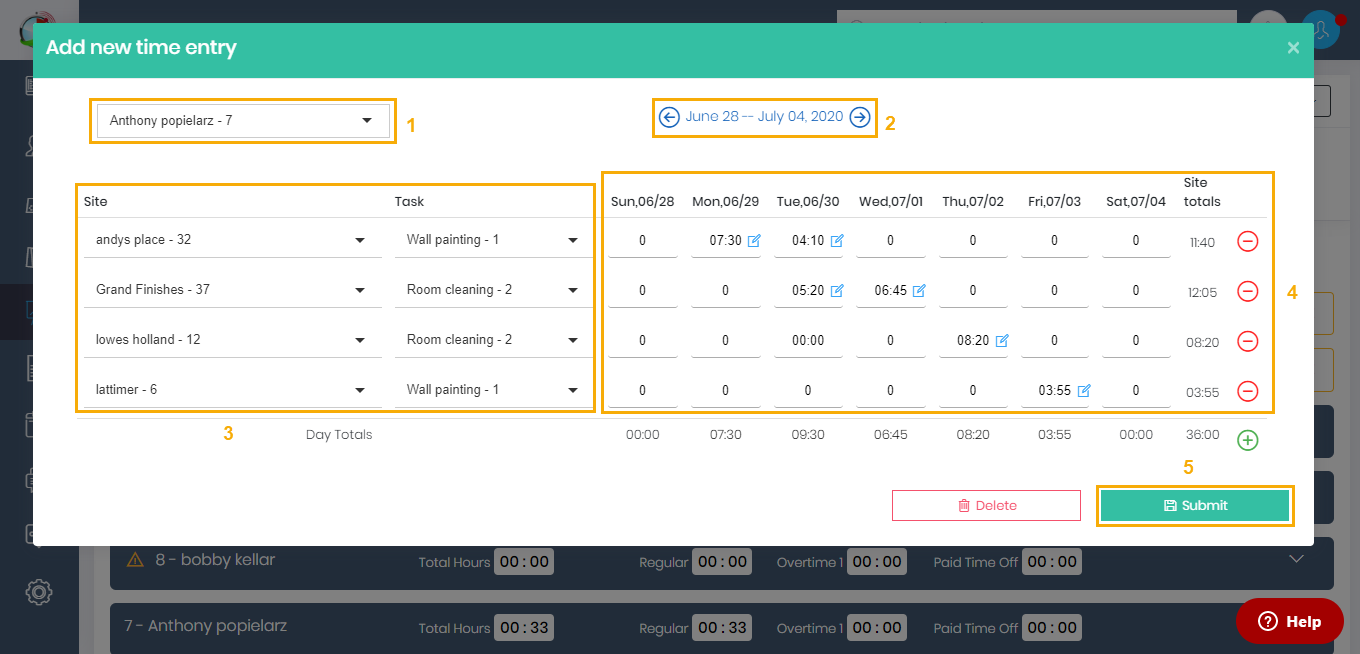 Time Entry Tool for Office and Desktop Workers
The Time Entry Tool also gives authorized office and desktop workers the same ability to quickly enter time for a week (See how authorize workers to use this tool here: Set up Punch Clock). When these workers log in to their Timesheet Mobile account, they will see both the Punch Clock and the Time Entry Tool as shown below.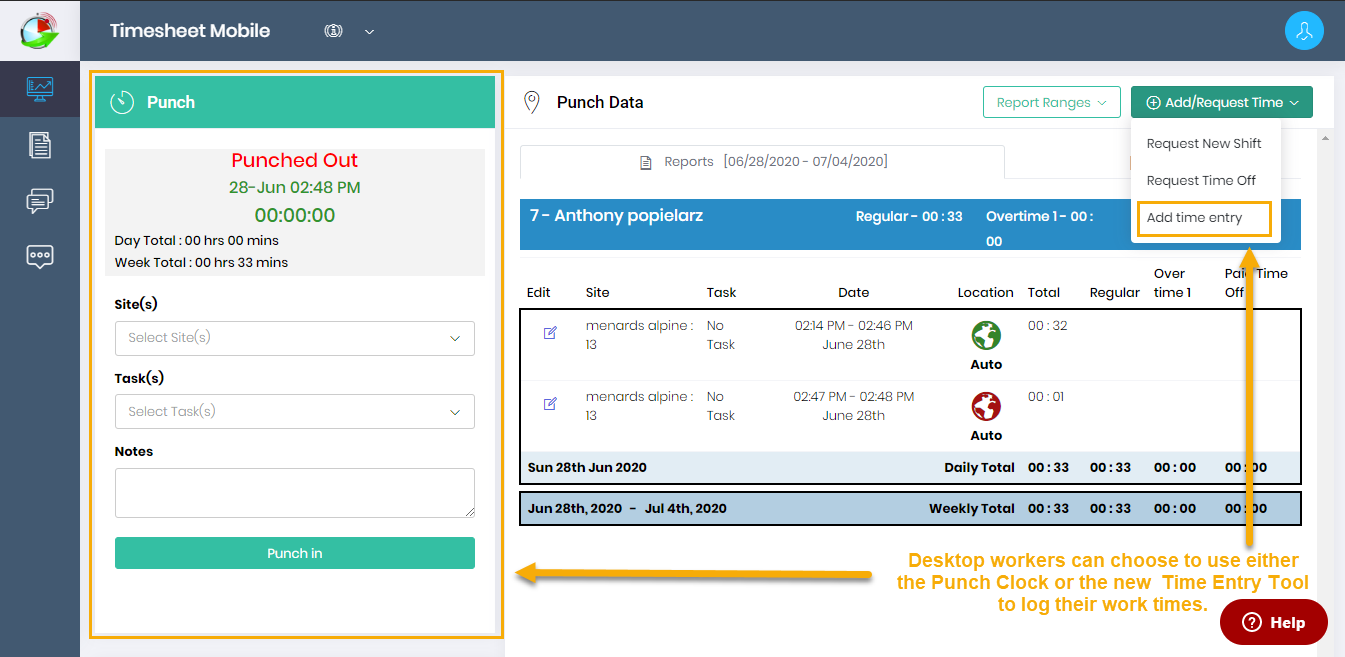 These workers can now quickly select the work week (1), select sites and tasks (2), quickly enter times (3) and review totals for each site and day and for the week and click "Submit" (4) to enter time for the week.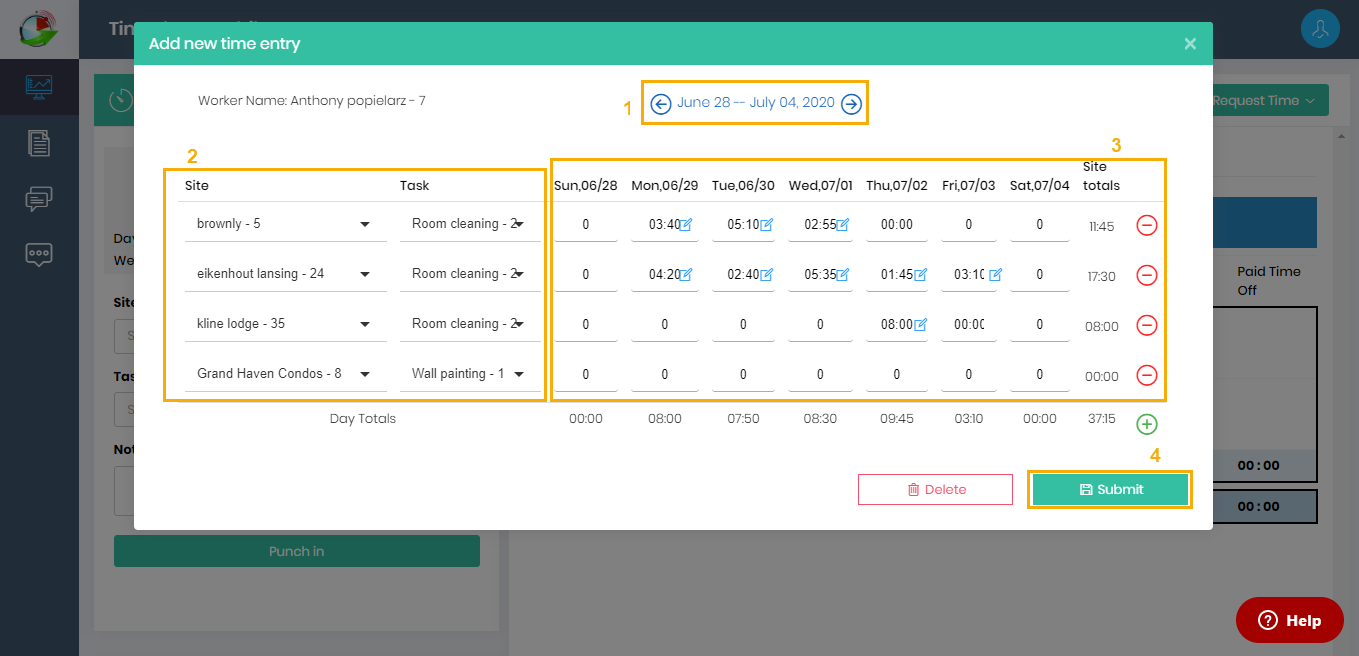 Timesheet Mobile is committed to making the task of tracking worker work related data as simple as possible for our customers. The Time Entry Tool is yet another step in this direction and helps those companies with a mix of mobile workers and desktop workers integrate all of their workers and site times in one platform.