Some carriers, mostly outside the U.S.A, may block the text code our system sends to mobile phones during the app registration process. If this happens, you can have the text code emailed to your employees.
Go to the Employees Page and add email address to employee details. Then select employee and click "Send Invitations".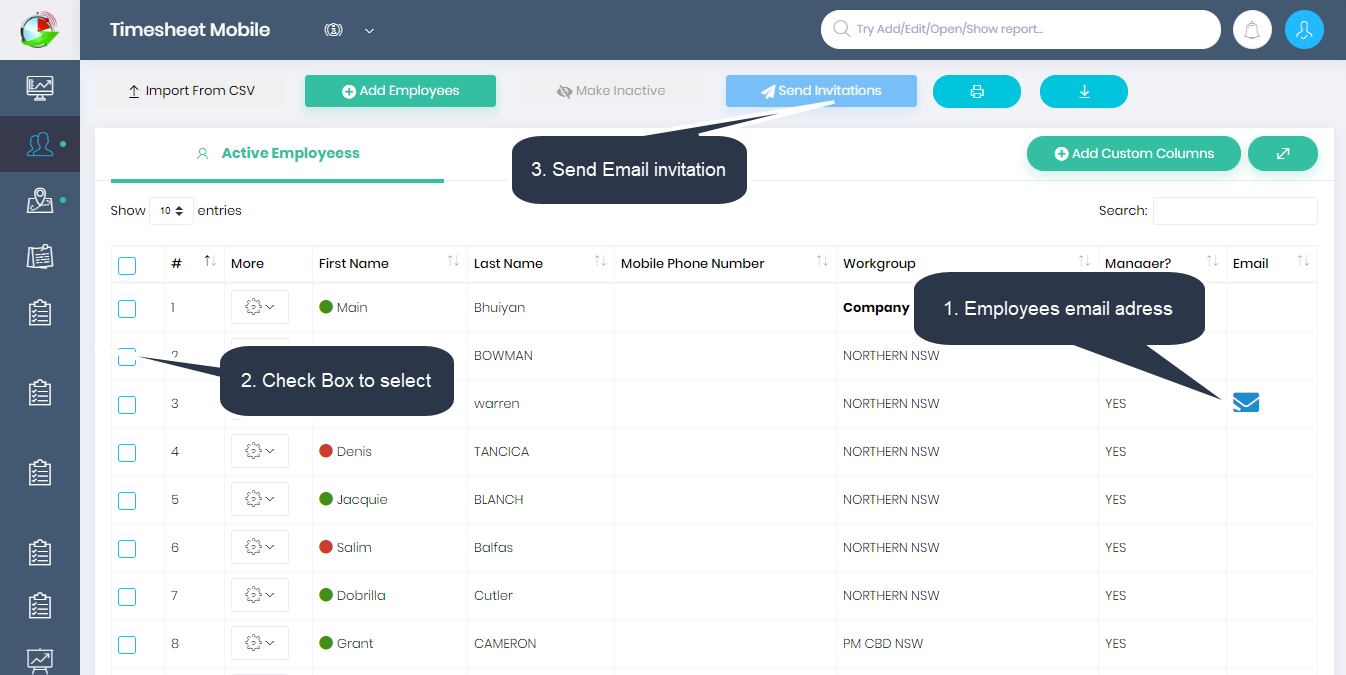 Timesheet Mobile will send employee an invitation that looks like this.