Set when employees are auto punched and the geofence is triggered.
1. Navigate to Settings > Clock in & Out Preferences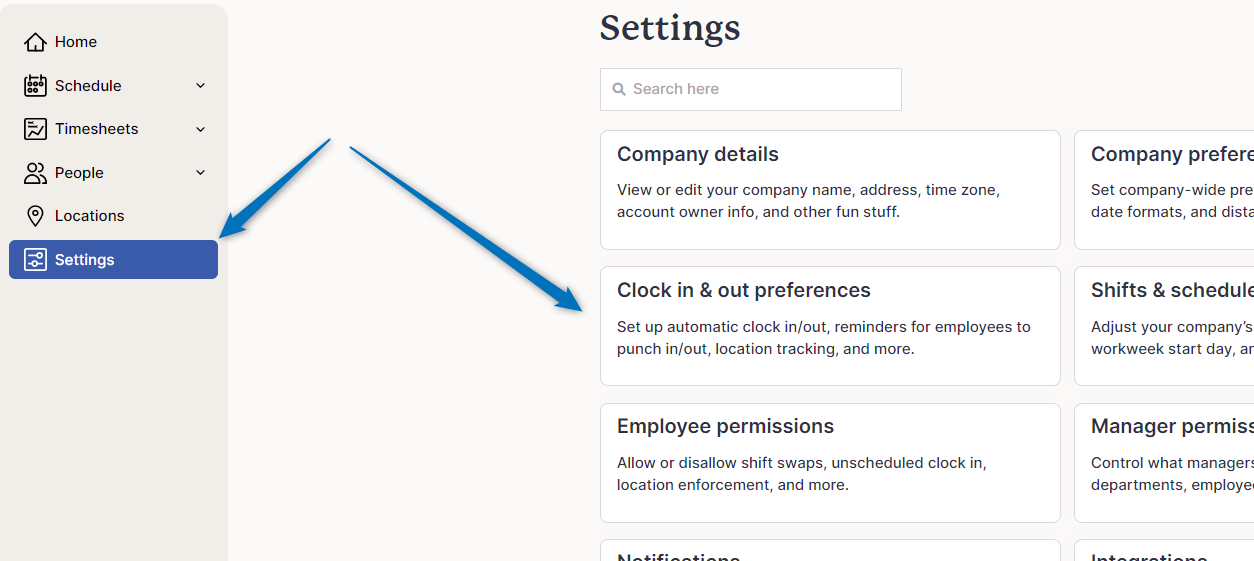 2.Track locations on- Select which days of the week locations will be tracked by selecting the drop
down arrow and indicating select all, Sunday, Monday, Tuesday, Wednesday, Thursday, Friday or
Saturday. Note: Multiple days may be selected.
3. Punch in / out reminder- When checked, employees are reminded to punch in / out when they
arrive or leave the geofence location.
4. Employee can punch in outside the geofence- When selected the employee can punch in even if
they are not inside the geofence. Note: If not checked, the employee will not be allowed to punch in
when outside the geofence.
Select to save the changes made to this section.