1. To import your employees via CSV file from Wagepoint, navigate to the Wagepoint Account. Click on
'Add-Ons' in the top right corner. Then, click 'Hours (CSV)'.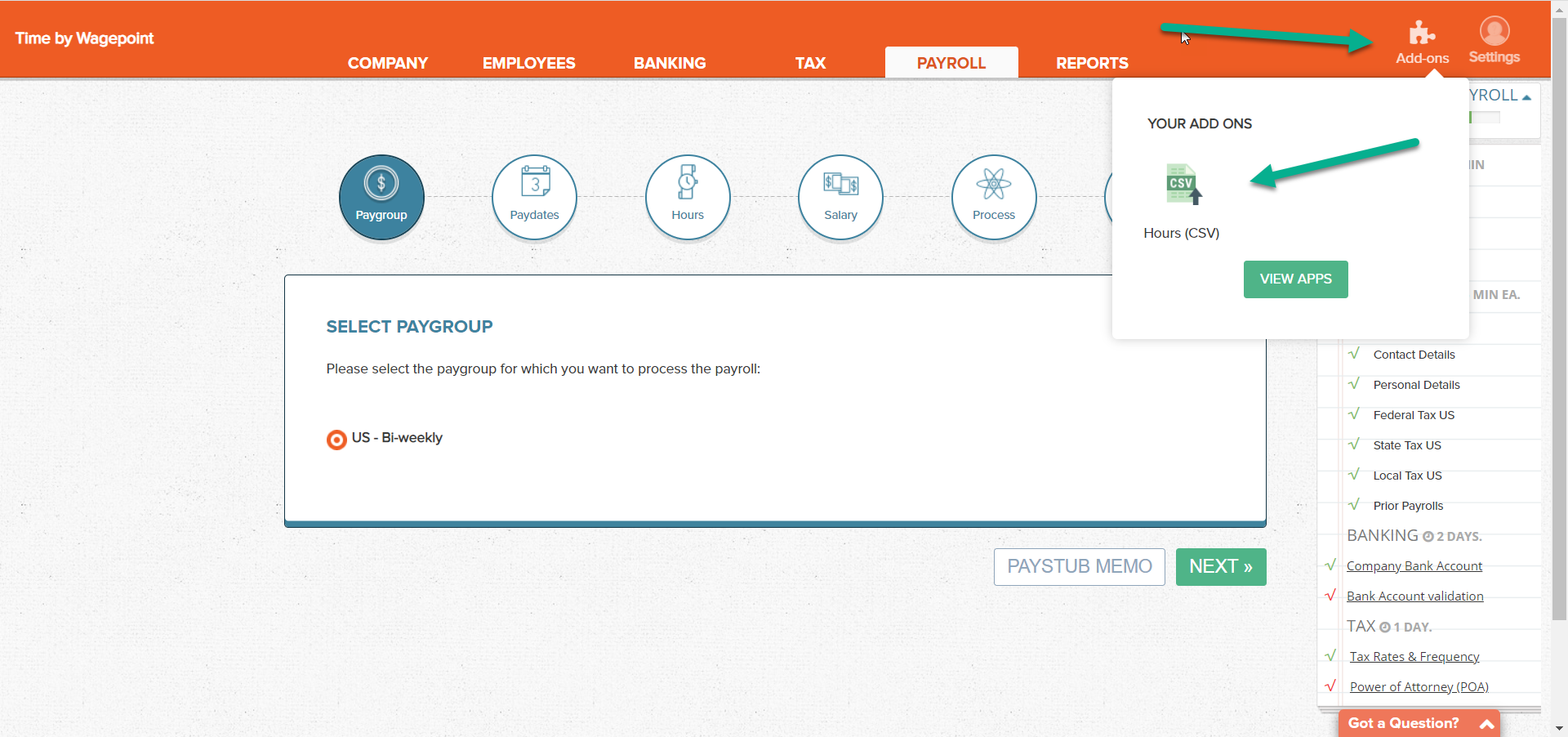 2. Click the file at the bottom to download the CSV file of Employees.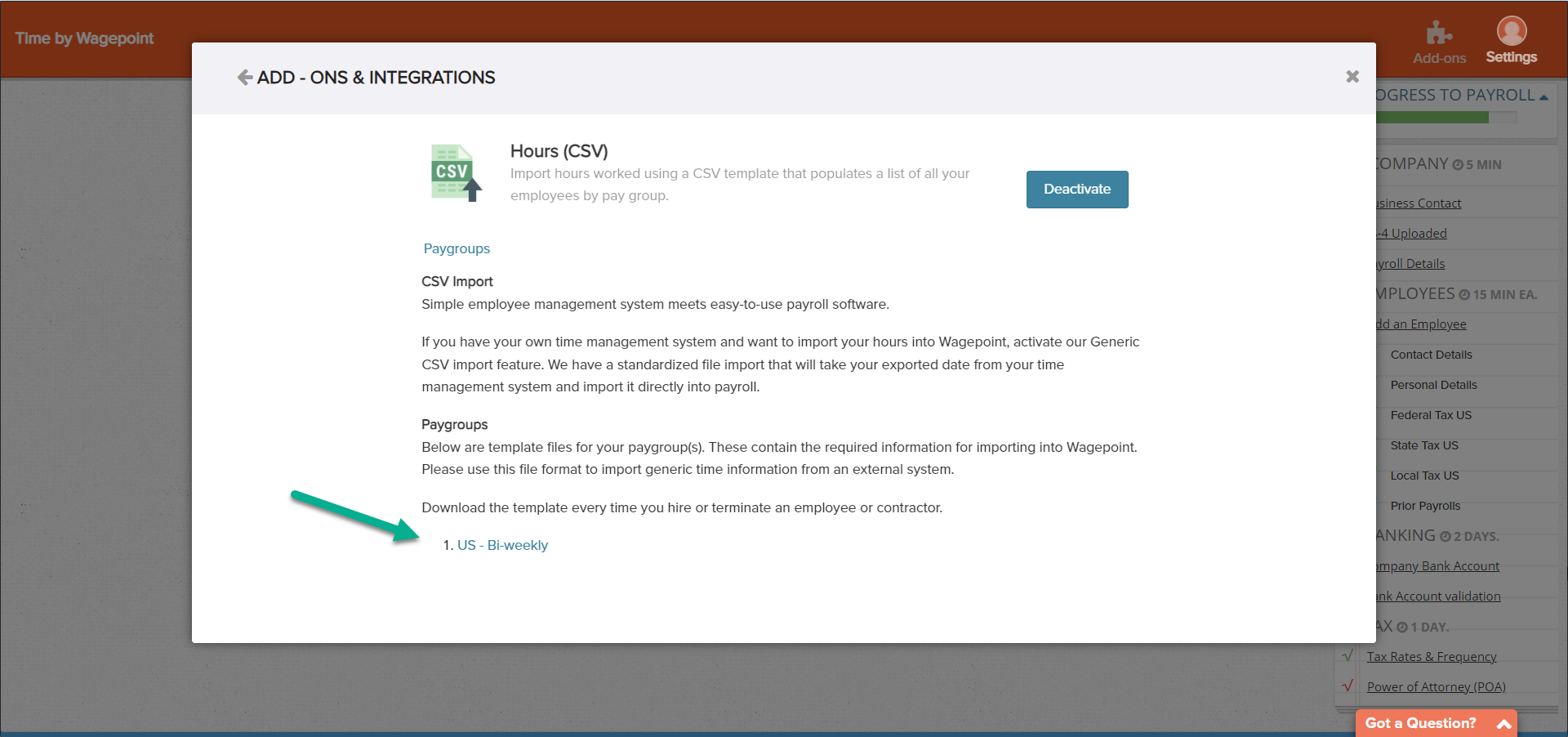 It will look similar to this:

3. Save the .csv file to a destination on your computer that you will remember.
4. Navigate to the Time account > People > People List (from the menu on the left) and then click the
drop down arrow next to "Add People" at the upper right. Select "Import hours CSV"

5. Choose the file destination that the .csv was saved to in Step 3 and select "Import"