If employees need to submit a weekly timecard without having to clock in/out for each day or shift, they will be able to do that through the Weekly Timesheet feature once this has been configured in the admin account settings.
To configure in the admin account:
Navigate to settings > Time, shifts & schedules

Select how your team will be required to clock in / out.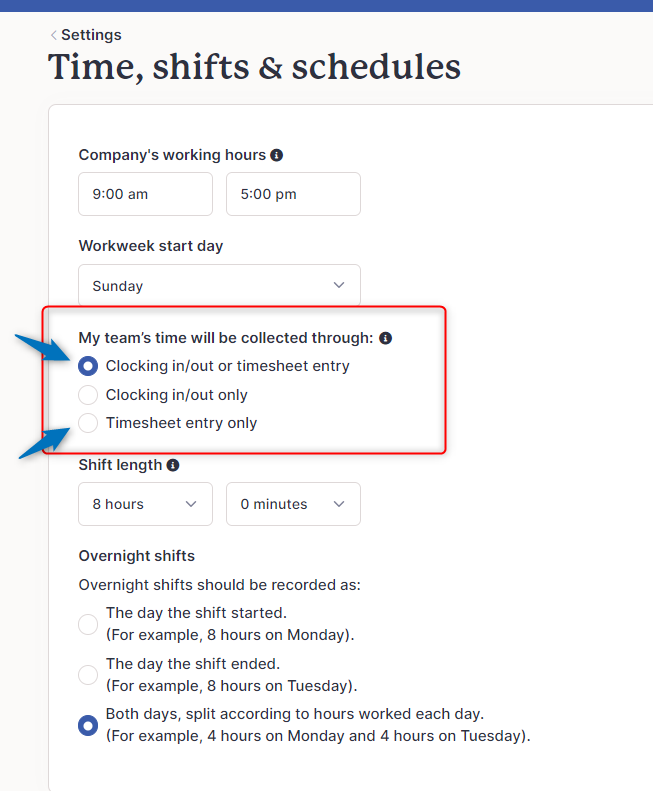 Completing Weekly Timecards:
To get started, the employee will first log into the Time web interface at www.time.wagepoint.com/your_server_name and (if manager) view as employee.
1. Click the drop down arrow next to "Add shift" to select "Add weekly time."

This opens the weekly Timesheet where manual entries can be made for any day of the week, or all days of the week.

3. Once all entries have been recorded, select "Submit" and a request for this time will be sent to a manager.
Once the submission has been made then the manager or admin can view, approve or deny the requests of entries. From the dashboard, the admin / manager will see the Timesheet requests on the right and can select "View all" or can select the "X" to deny or the check mark to approve.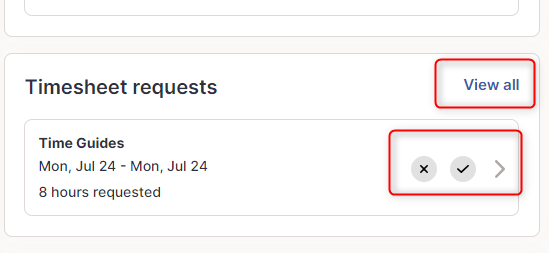 Selecting "View all" will show a list of all requests made, so they can be individually viewed and responded to.