Timesheet Mobile Job Time + Expense reporting is an easy to use and accurate way to quickly see the costs associated with the jobs that your employees are spending their time on.
Choosing Settings
To get started, pick an option for Customer:Job Costing & Expenses (Labor + Materials, Labor, Materials) in the Report settings page as shown below.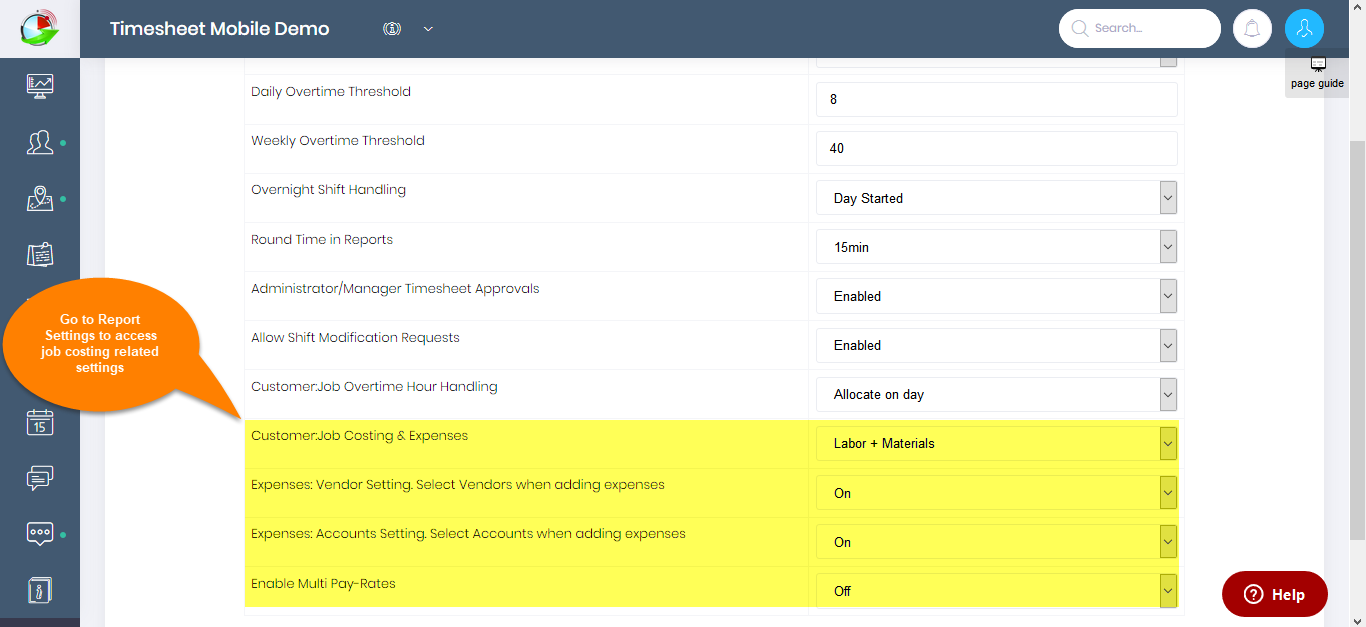 Click to enlarge job cost settings
If an option including Materials Expenses is selected, vendors and accounts can also be enabled. This allows administrators, managers and permitted employees to select these vendors and accounts when entering expenses. From the Timesheet Mobile app, approved employees can enter material costs and upload receipts (either managers or all employees).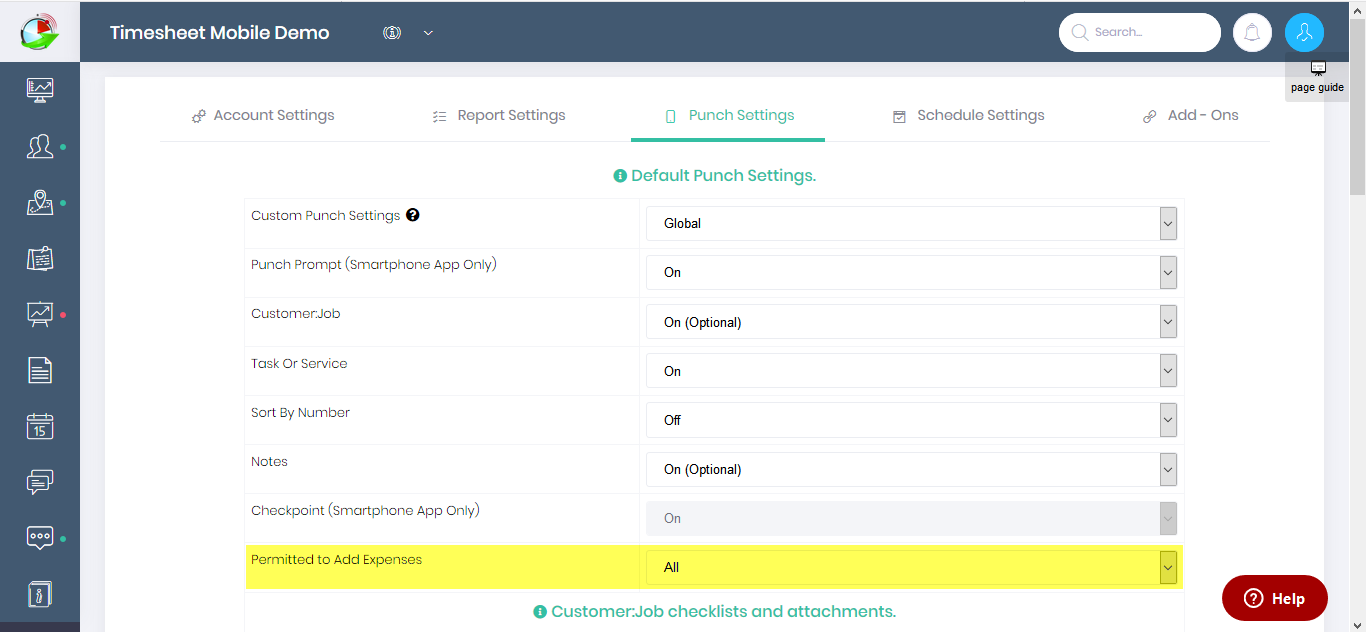 Click to enlarge expense related app settings
Setting up Pay Rates
To set up simple labor costing each employee will need to be assigned a regular and overtime pay rate. To do this, navigate to the Employees page and select "Control Panel" after clicking the gear for the employee you wish to edit.

Click to enlarge edit employee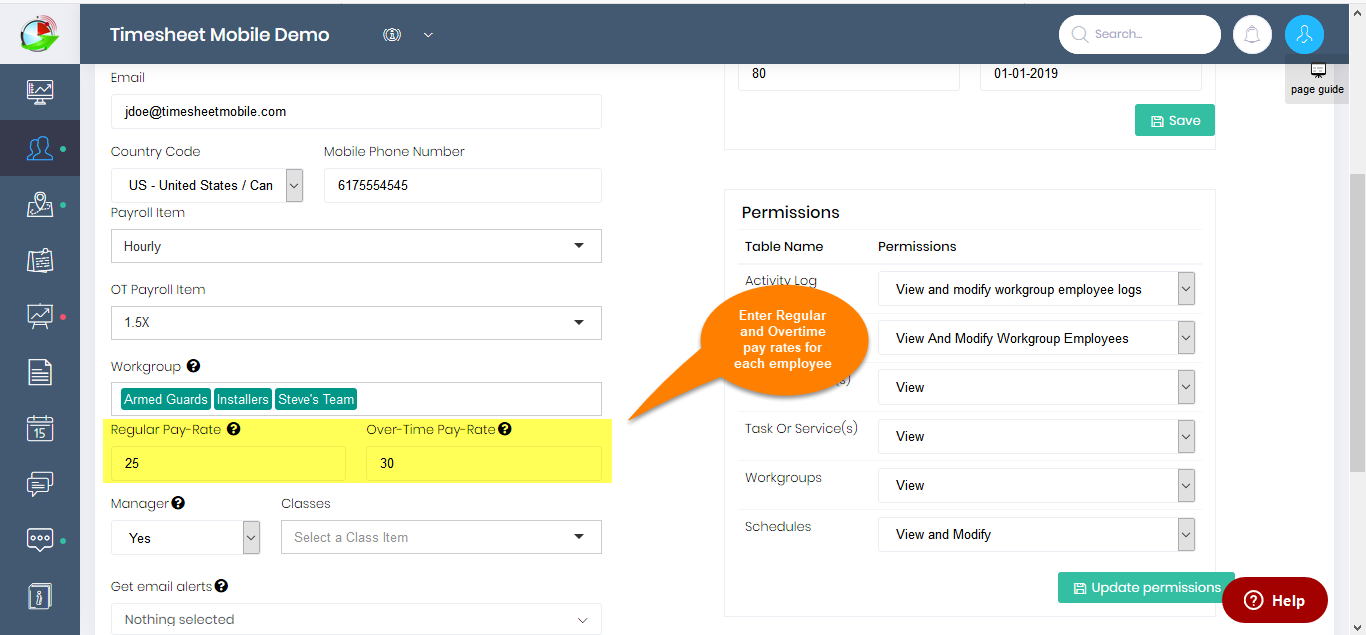 Click to enlarge configure basic pay rates for employees
For more flexibility in defining pay rates consider using the Multi Pay-Rate Option. Here is how to set up pay rates for applications that pay different rates depending on the job or task performed: Using Multiple Payrates.
Entering Expenses
Job expenses can be entered on the Job Time + Expense Report page or in the smartphone app (for permitted managers and employees). To enter time from the web navigate to the Job Time + Expense Report and click the "Add Expense" button. Select the customer:job, date, amount and (optionally) vendor, account, class and receipt attachment.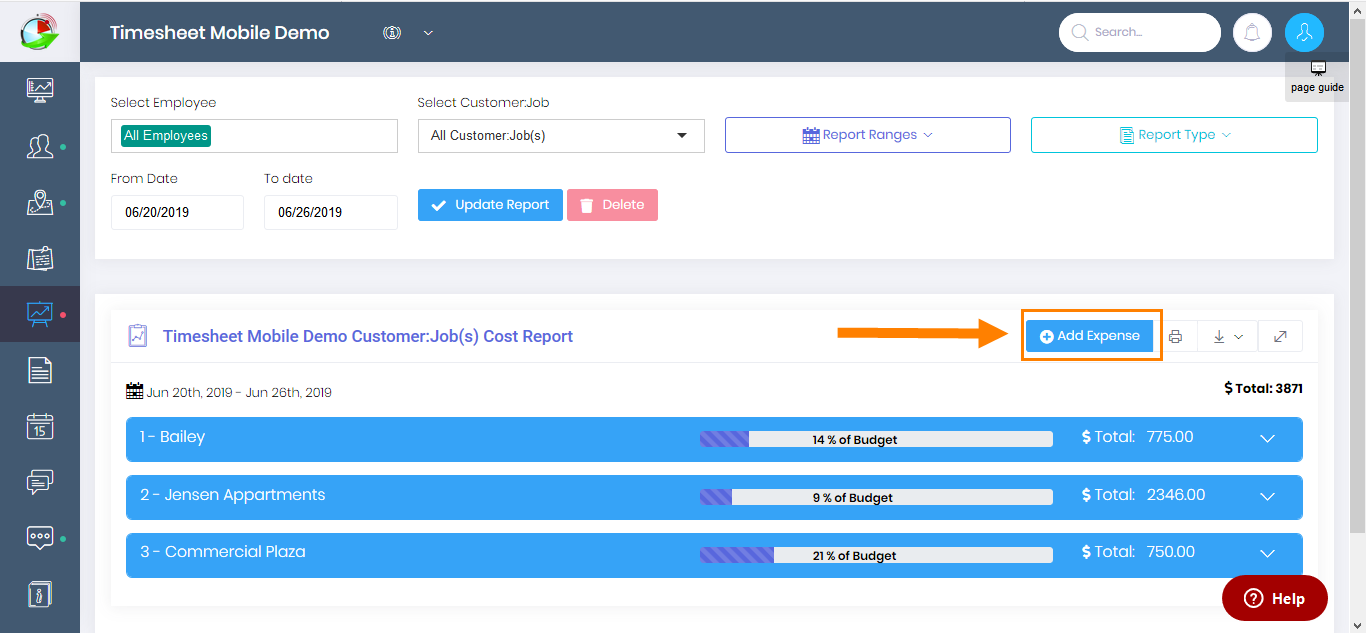 Click to enlarge add expense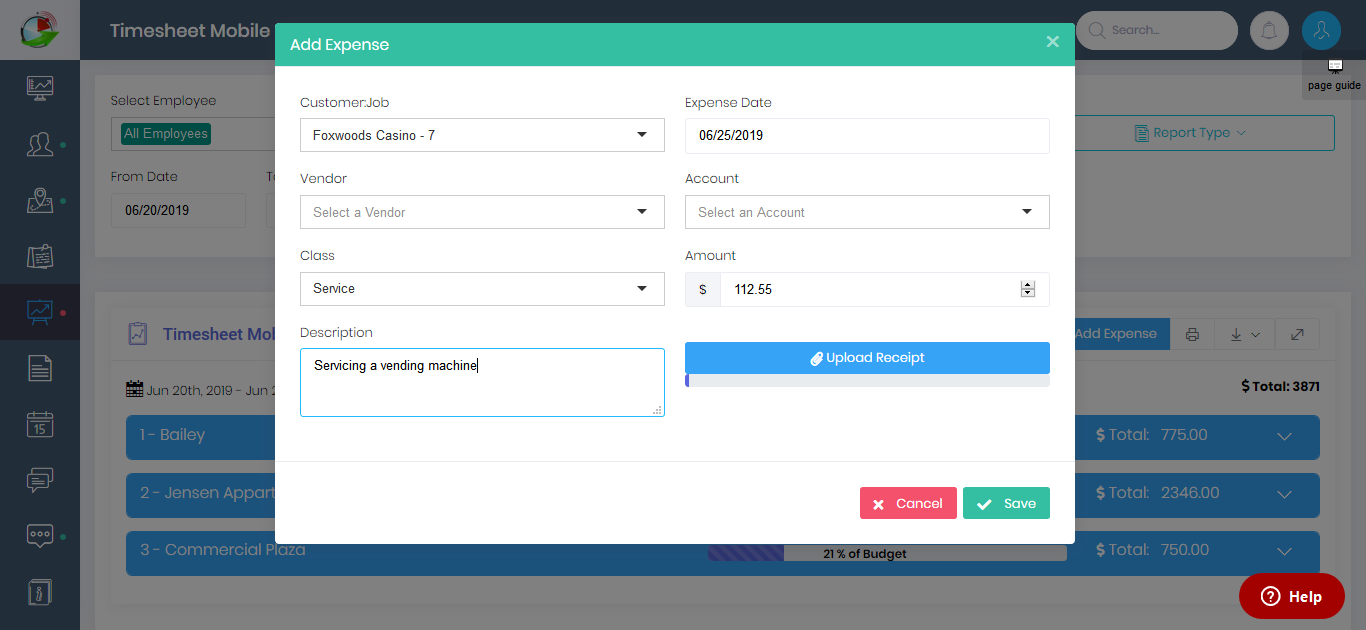 Click to enlarge add expense details
To enter job expenses on the app, select Job Expenses from the menu in your Timesheet Mobile app.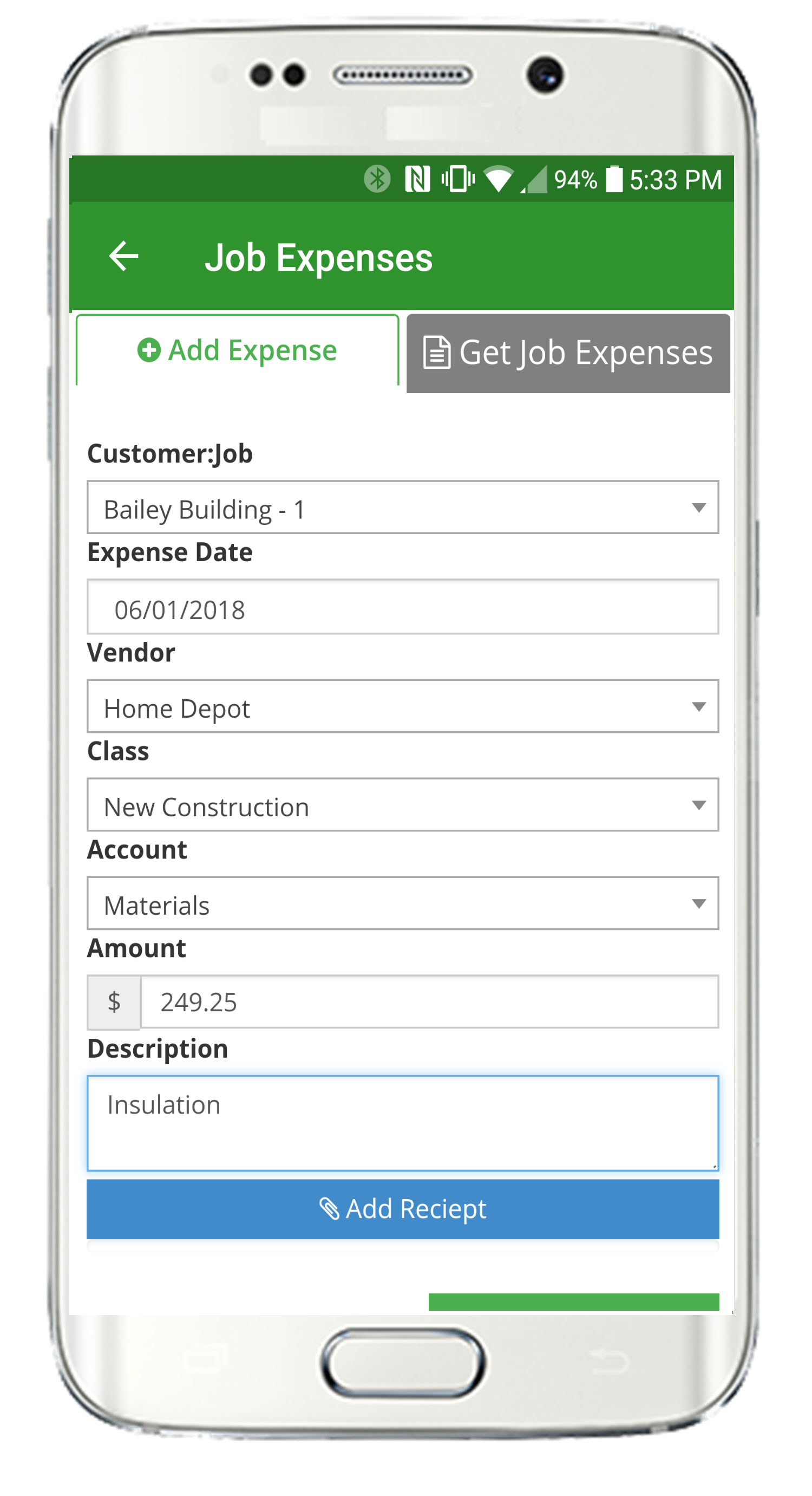 Viewing Reports
Below is an example of a job cost report showing total labor hours and materials purchased in the set date range.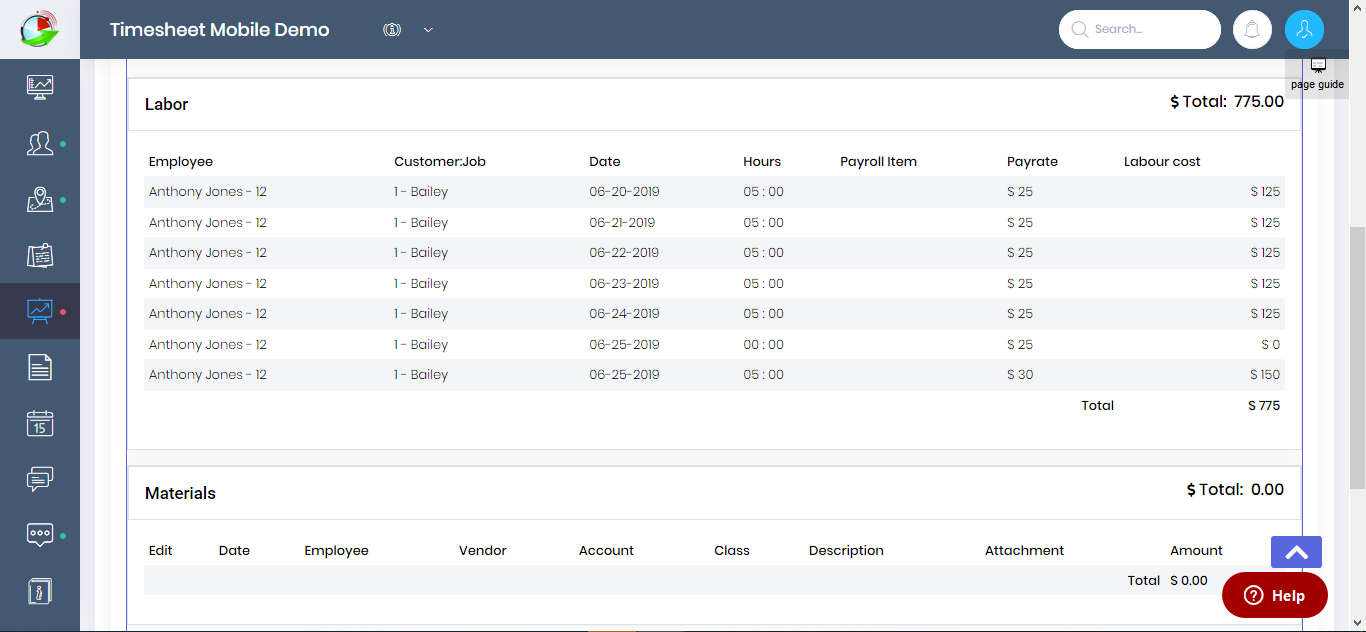 Click to enlarge Job Cost Report