If you pay employees different rates for different customer:jobs or types of tasks, you may want to set up multiple hourly pay rates. For example, a prevailing wage customer:job will over ride the normal employee pay rate.

To enable multiple pay rates, go to your account Job Site settings and set Customer:Job Costing & Expenses option to Labor or Labor + Materials (Here is some information about Job Costing). Then turn Enable Multi Pay-Rates to ON.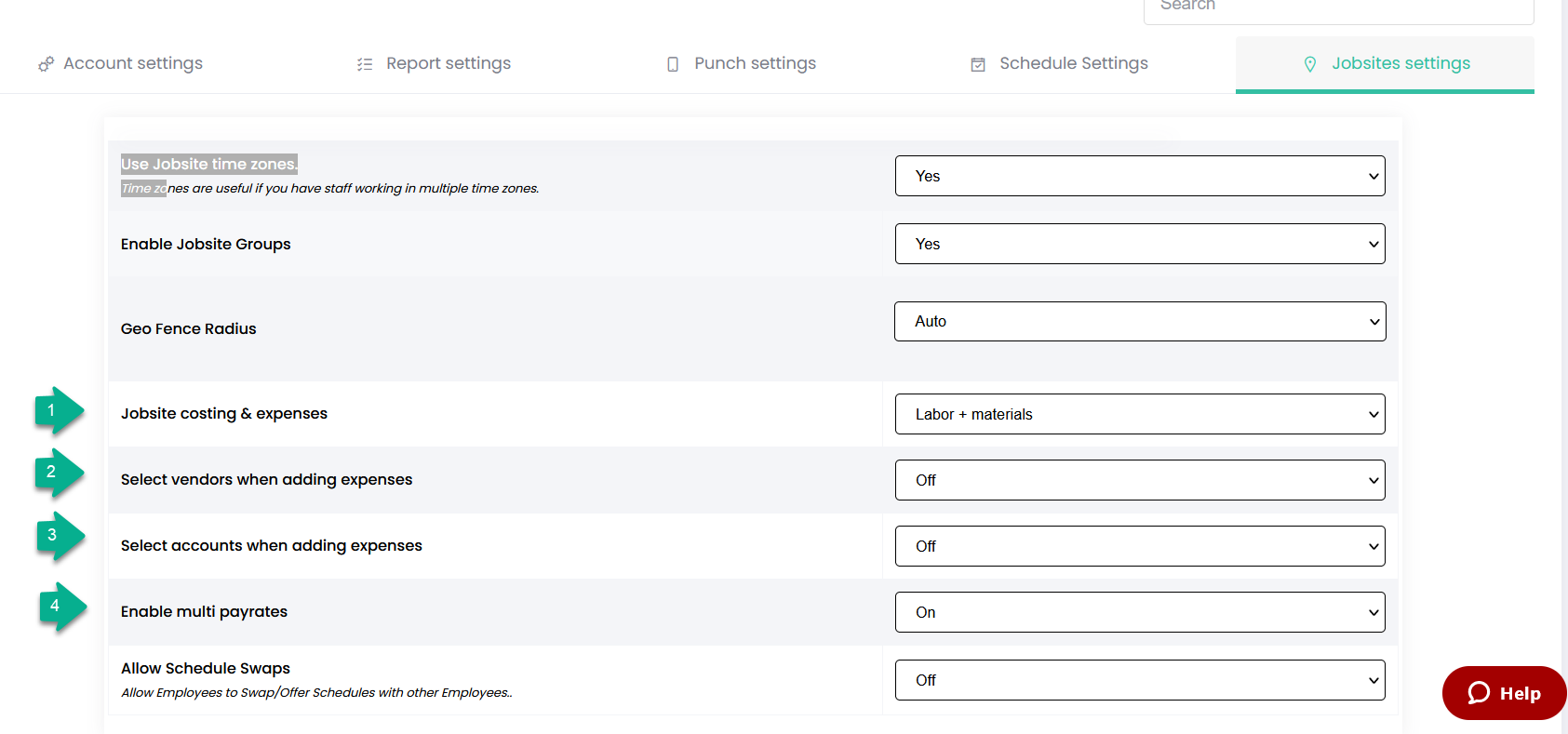 Once enabled, you will now be able to set pay rates according to payroll item for each employee.
To add a payroll item, open the Employee Details, type new payroll item name and click to add. (If you are connected to QuickBooks, your payroll items will automatically be imported.)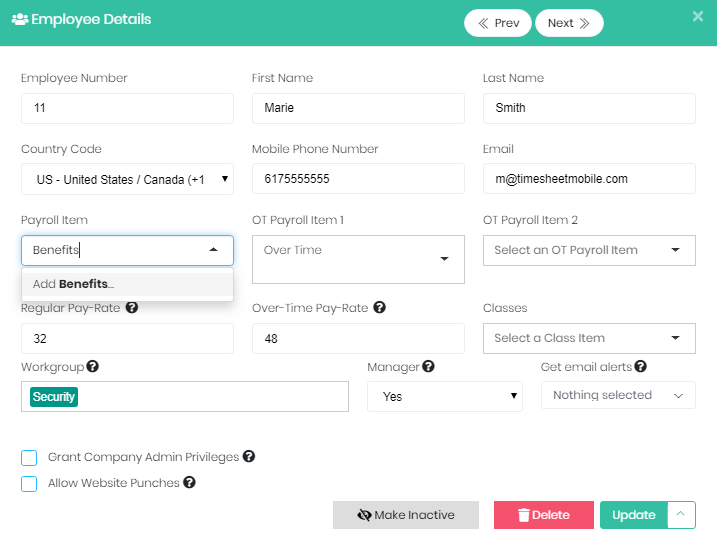 Now go to each employee's control panel, and enter employee pay rates for each payroll item.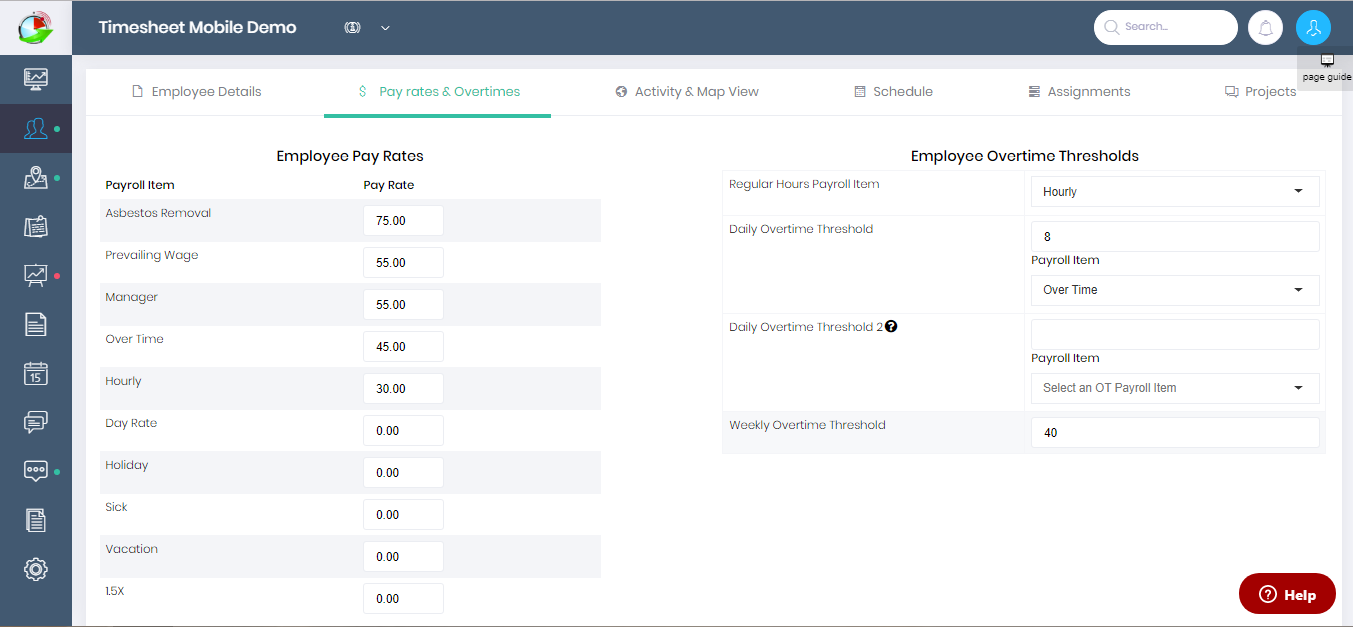 Payroll items can be assigned to the employee, customer:job, and task.
Here, Prevailing Wage payroll item is assigned to Jensen Apartments.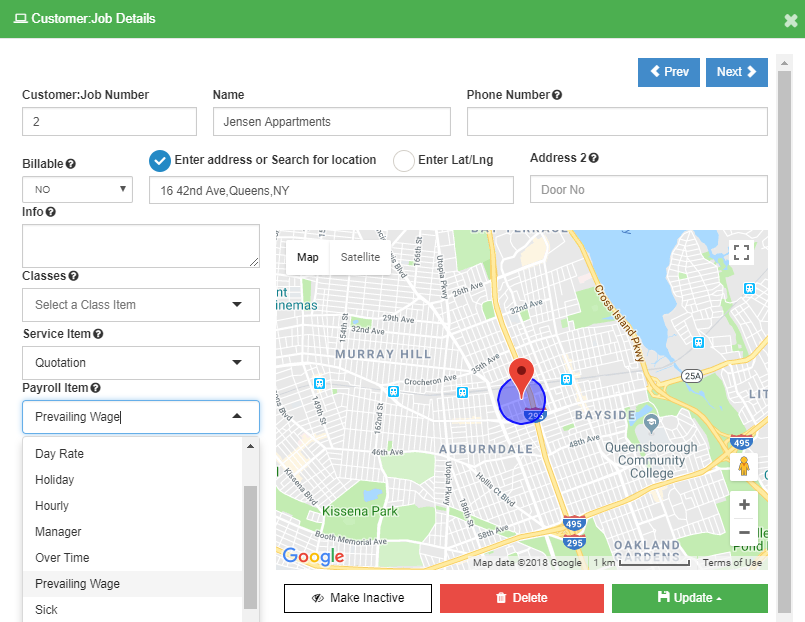 Since payroll items can be assigned to the employee, customer:job, and task, the payroll item and pay rates will be determined according to the following priority: 1st Task Payroll Item, 2nd Customer:job, 3rd Employee.
Example: Employee #3 is assigned to Hourly payroll item at $15/hr. and works a shift at Jensen Apartments which is assigned a Prevailing Wage payroll item at $55/hr and is doing the task with Asbestos Removal payroll item at $75/hr. According to payroll item priority, the task payroll item supersedes all others and the pay rate will be $75/hr.