In addition to administrators and designated managers being able to add paid time off (PTO) (see Add Time Off to Reports) Timesheet Mobile provides the options for your employees to request time off.  Enabling the "Allow Shift Modifications Requests" setting will permit your employees to request paid time off.  Requests for time off can be reviewed in the Pending Logs menu and can be approved or disapproved as per your company guidelines.
Getting Set Up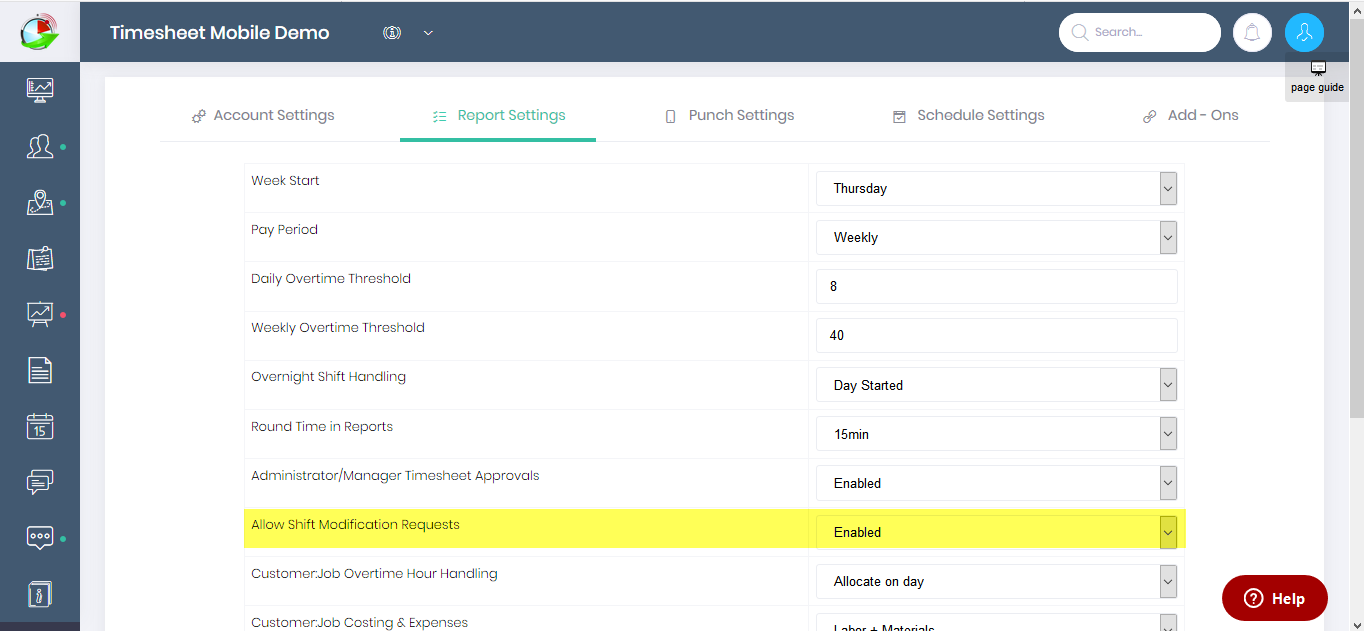 Employee App Interface
Employees can request time off from the Reports Tab

 in the app.  Requesting time off is as simple clicking a button and entering details about the request for their administrator or manager to review.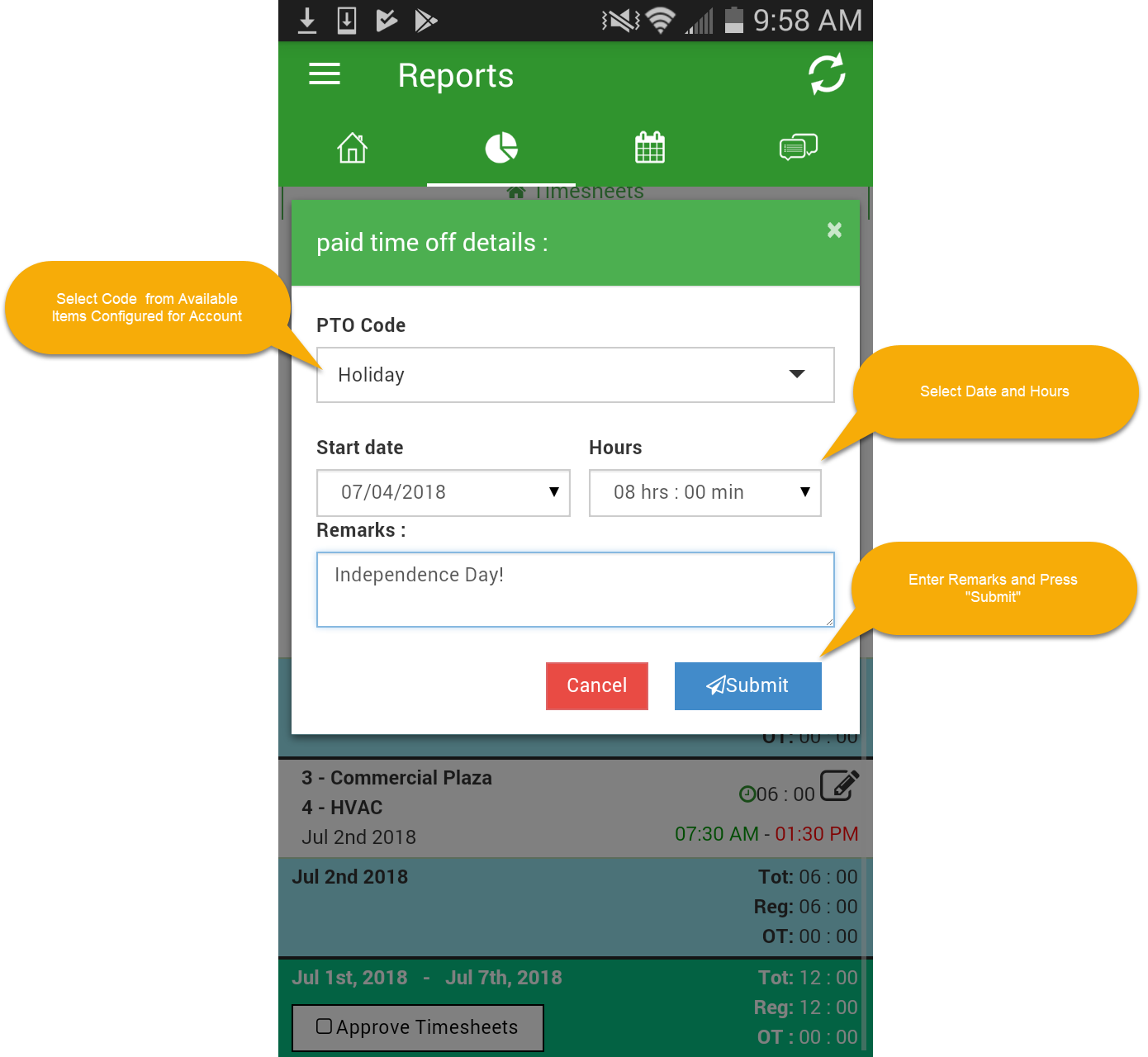 Employee Web Portal Interface
Employees using the Timesheet Mobile Web Portal to log in can also request time off as shown below: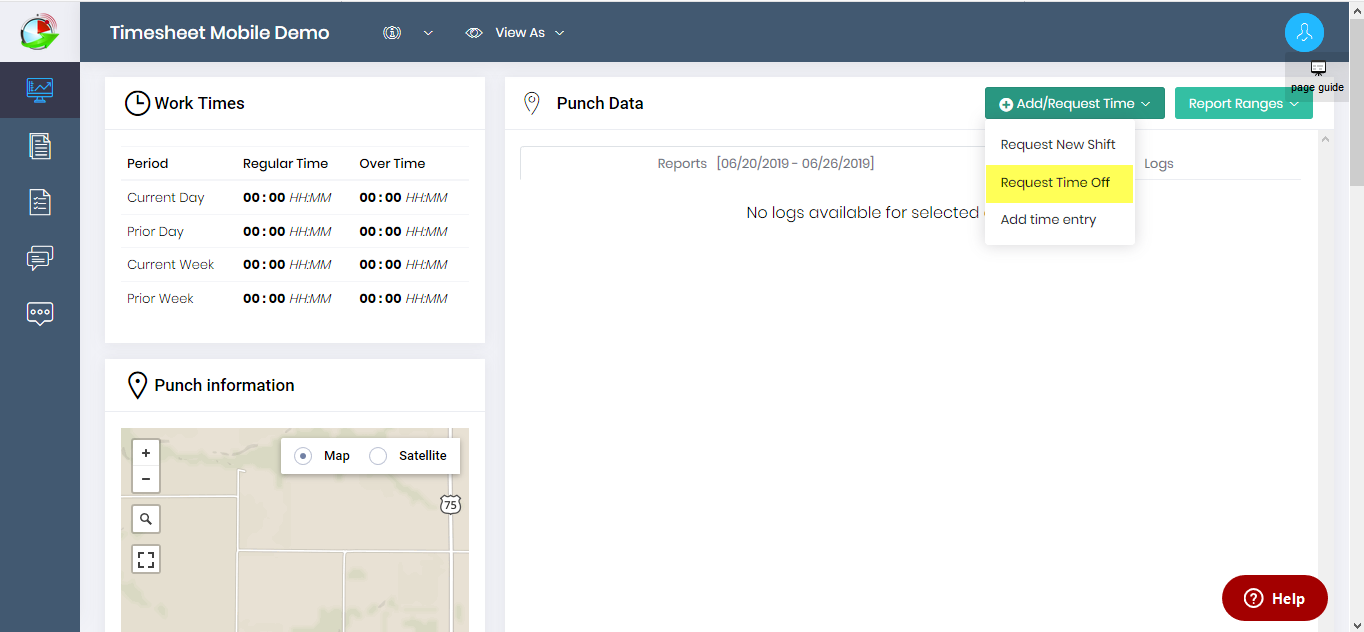 Reviewing Requests
Requests for paid time off are visible in the Pending Logs menu.  There administrators and managers can view all employee requests and approve to enter into the timesheet report or disapprove if the request cannot be granted.