The Timesheet Mobile smartphone app for Android and iPhones now makes it even easier for administrators and managers to punch in/out employees in their designated workgroup(s) through Manager View. To access Manager View an employee must be assigned as a manager or an administrator on the Employees page and will need to download and register the Timesheet Mobile smartphone app Android version 19.6 or iPhone version 8.0.0 or later.
Once the app is registered, the manager or admin will be able to access the Manager View page shown below: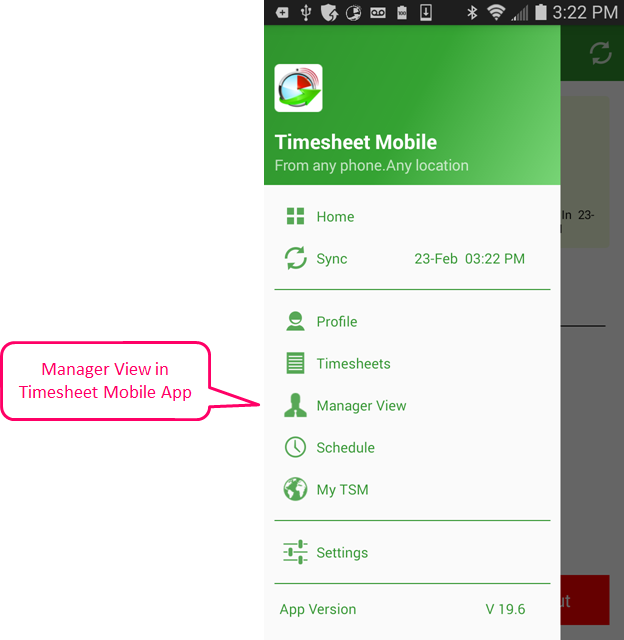 On the Manager View page, a list of employees who are punched in and punched out is displayed. Administrators and Managers can punch in/out individual employees, multiple employees or all employees with one click. When punching in, the option to select which customer:job and task the employee is working on is provided making it even easier to punch in/out employees in your workgroup.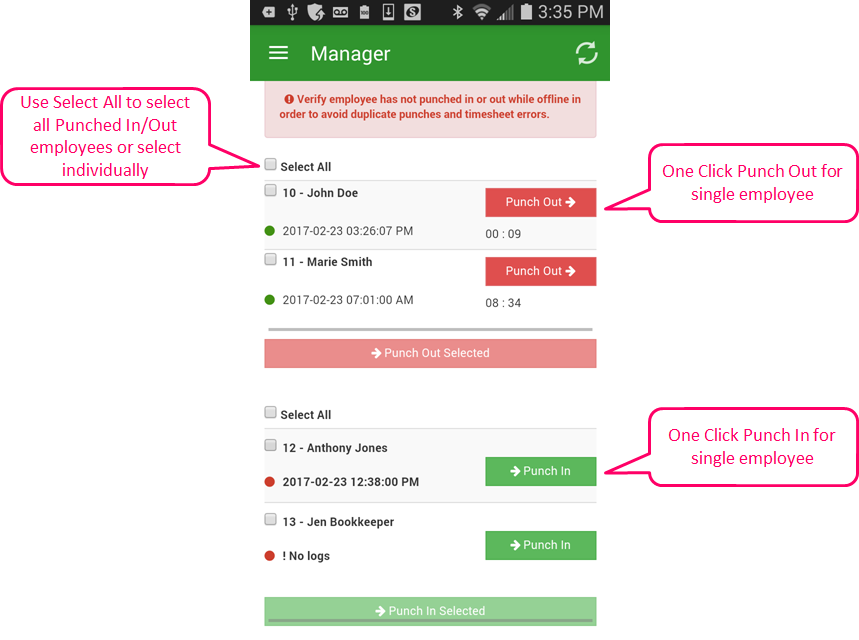 Care should be taken not to punch in/out employees who may be using the Timesheet Mobile app to punch in/out due to the possibility of creating errors that will need to be corrected. Please contact Timesheet Mobile Customer Support with any questions you have about Manager View.