Connecting your Timesheet Mobile account to Accounting Suite allows you to have end to end workforce management, accounting, and payroll services. When connected you can easily manage all your employees, customers, projects, and timesheets from one place and keep your data up
Here's how to add Accounting Suite integration option: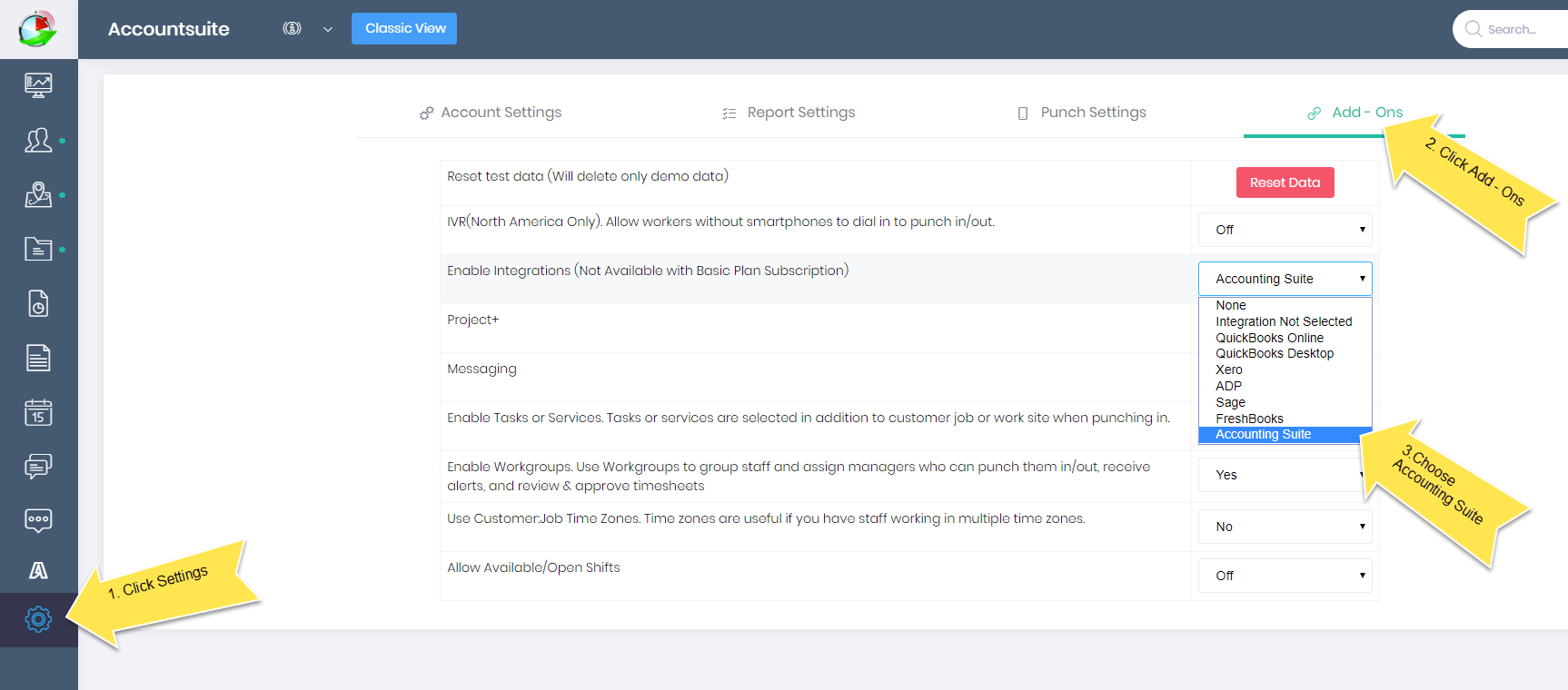 Here's how to connect your Timesheet Mobile and Accounting Suite accounts: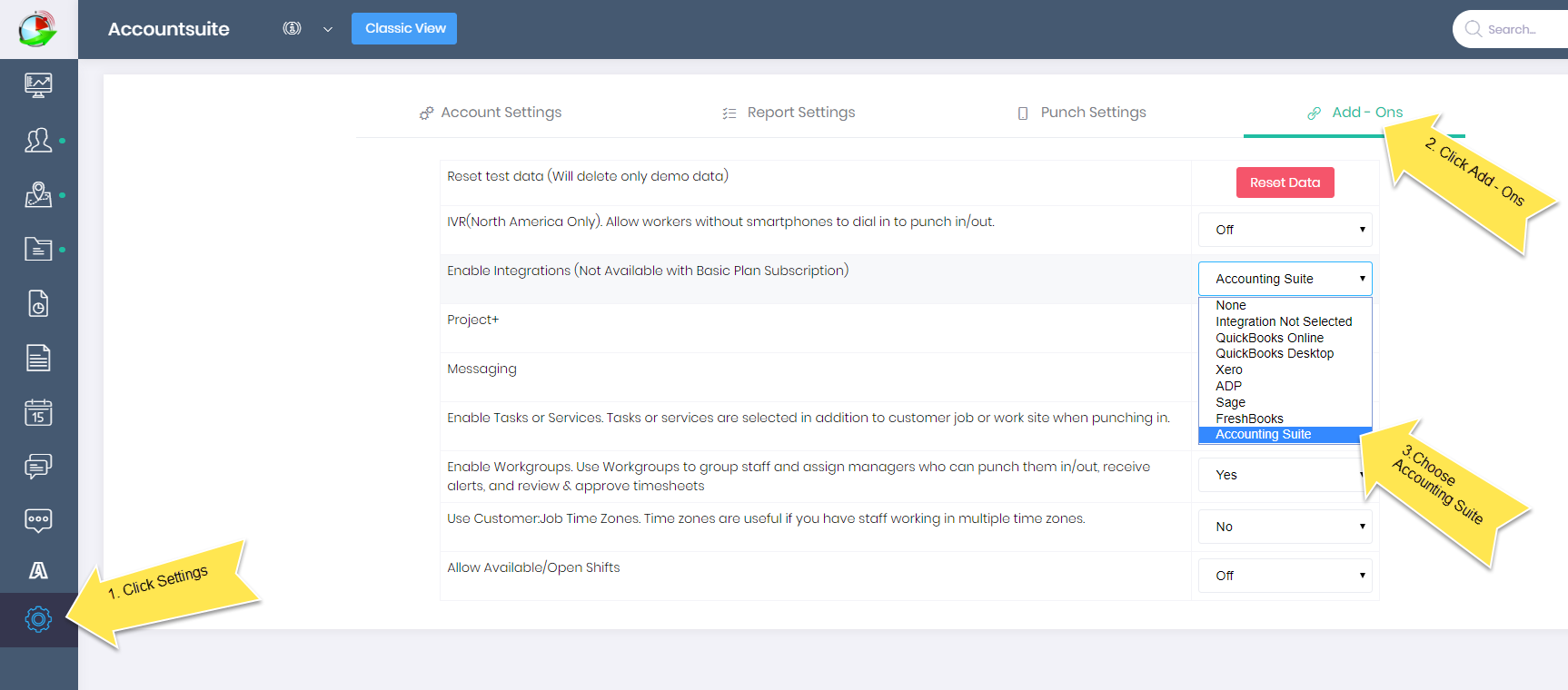 You will be asked to enter your Accounting Suite credentials.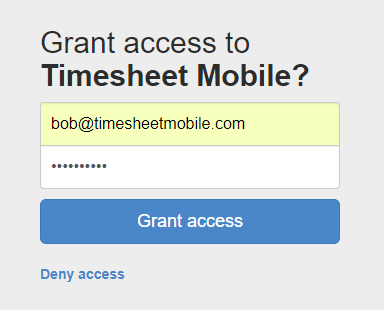 After connecting you can import your Jobs, Employees, Tasks, and Classes here.

See Timesheet Mobile to Account Suite field mapping->