It's easy to electronically import your approved timesheets from Timesheet Mobile into Accounting Suite. From Timesheet Mobile, view and approve employee timesheets for the pay period.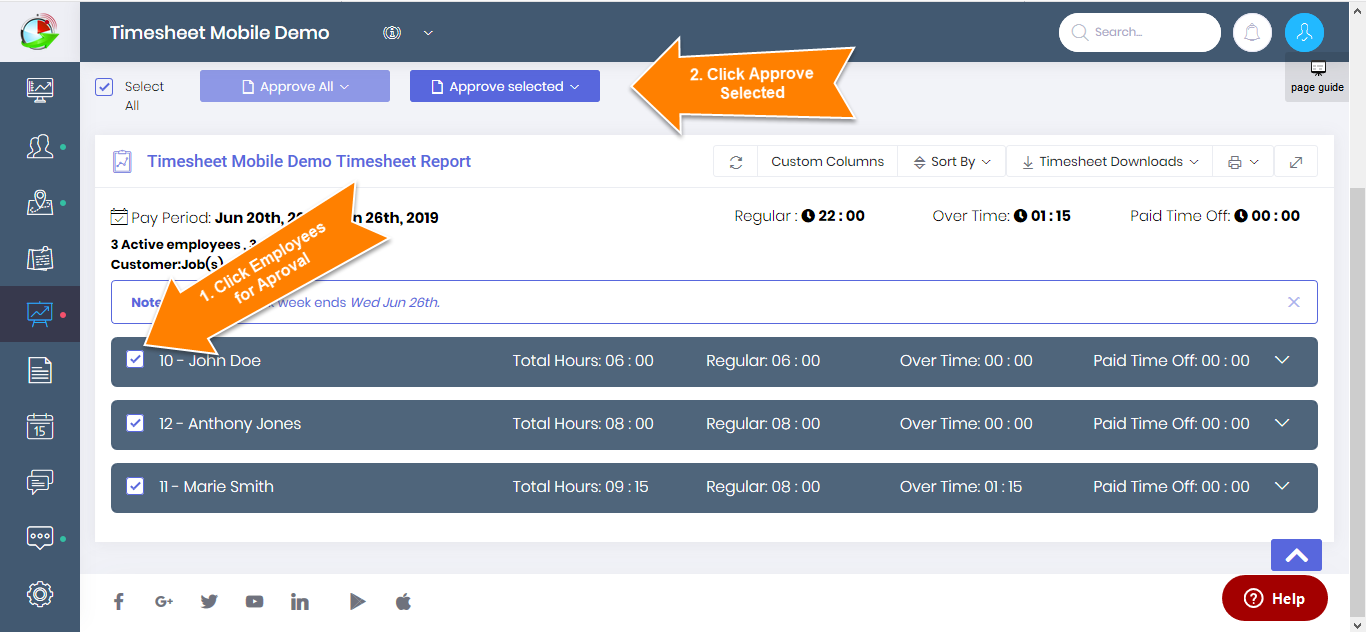 After approving, go to Approved Timesheets and select the timesheet just approved. Then click download to Accounting Suite.
After download, you can view hours in Accounting Suite Time Tracking.