After reviewing/approving timesheets in Timesheet Mobile you are ready to import the timesheet reports to QuickBooks Online.
Step 1. Select the time range for your timesheet report then pull down Timesheet Download->QuickBooks Online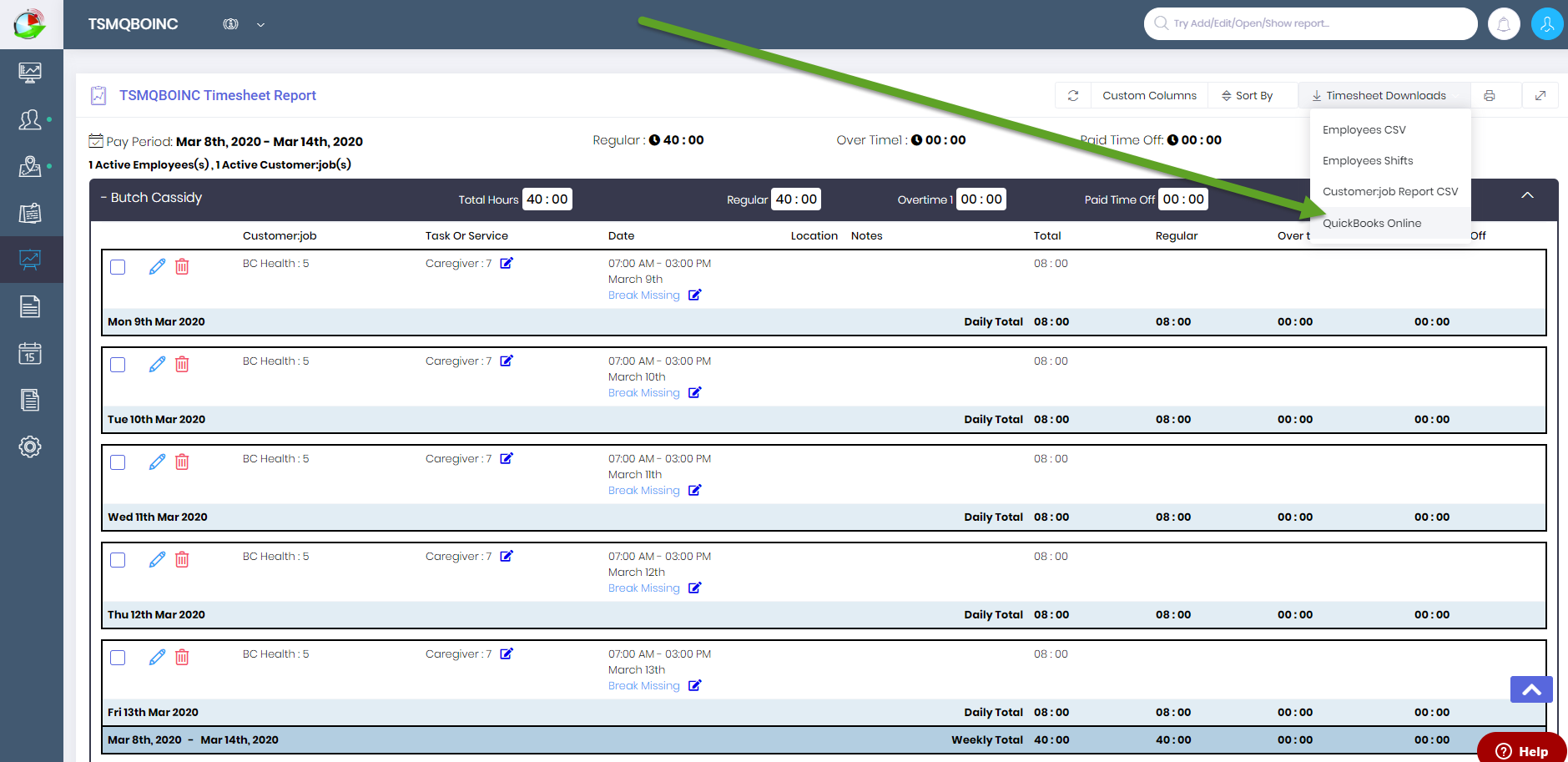 Or if you are using Timesheet Approvals option, you will click here: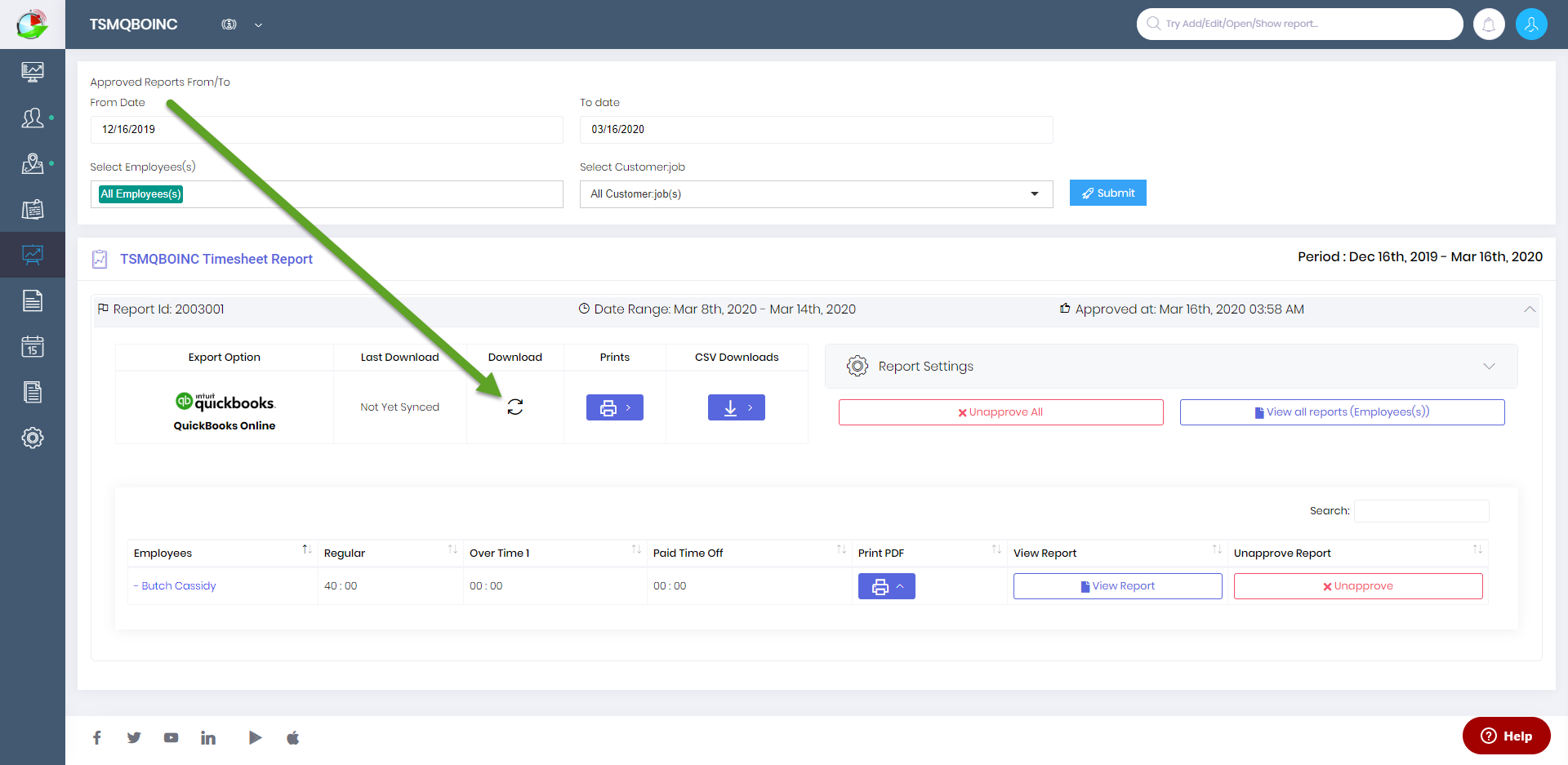 Step 2. After successful upload message, go to your QuickBooks Online account. Click Reports and scroll down to Employees. Click on Time Activities by Employee Detail.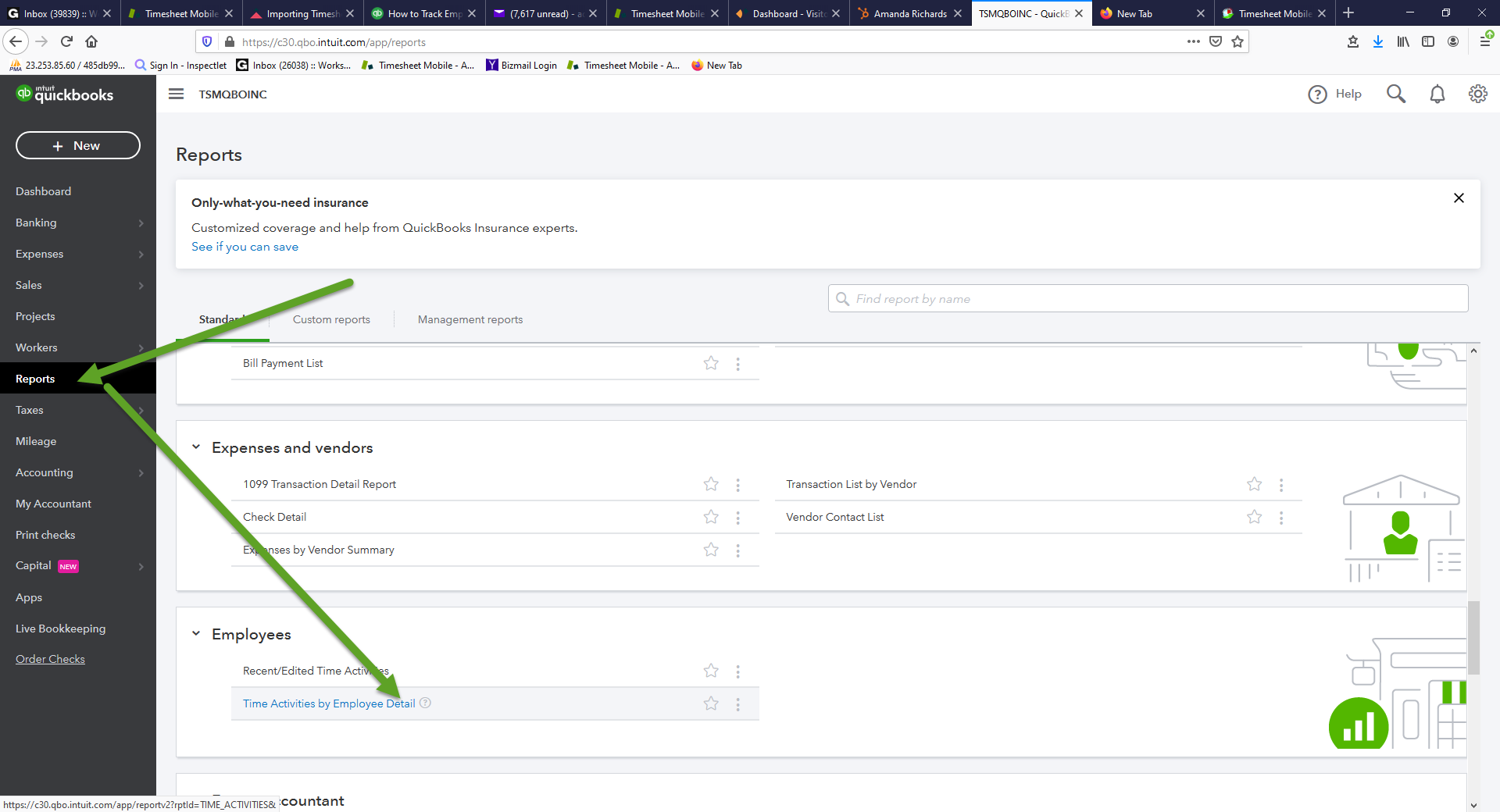 Step 3. Here you will see the timesheets imported from Timesheet Mobile.