As employees return to work, it's essential that you protect them and your customers in your back to work plan. Having an automated COVID-19 safety screening process makes it easier to protect, attract and retain employees and customers.
Here's how to set up COVID-19 Self-Screening:
Go to your Punch Settings either Global or by individual employee and set COVID-19 Screening to ON.
Please note that Autopunch cannot be ON if you are using COVID-19 Self-Screening, as you want to have employees self-screen before being allowed to Punch IN for their shift.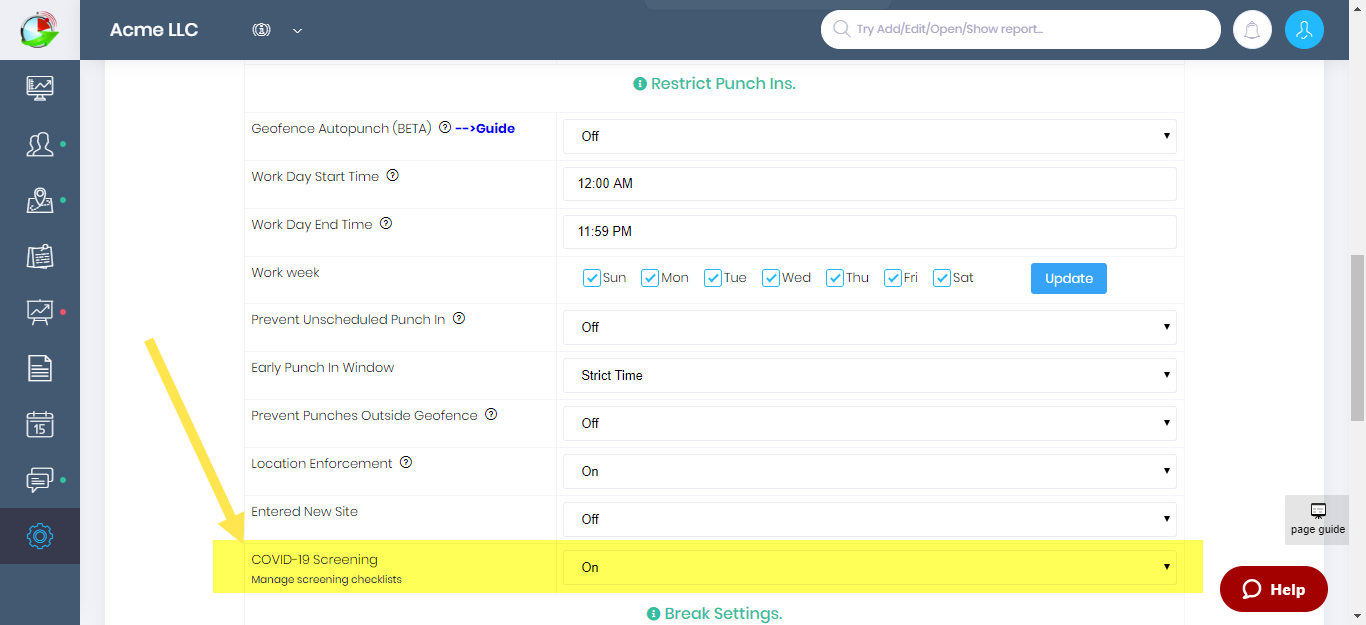 Once the setting is ON, the app will present 3 screening checklist items when the worker attempts to Punch In. If the worker does not check all screening items, whey will not be allowed to Punch In and company management will be immediately alerted. Also, the time and place of the failed screening will be entered in your Activity Log Diagnostics.
.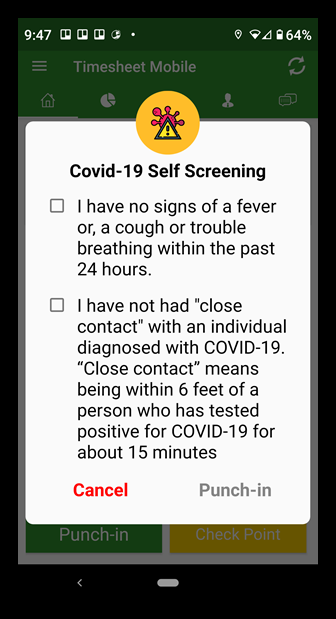 The screening items can be edited by going to Lists->COVID-19 Checklist.

In the Timesheet Reports you will have records of the employee's COVID-19 Self Screening for each shift. These records can be used to prove employee compliance and protect your company, employees and customers.