The EU Working Time Directive mandates that every EU member state must ensure that employers maintain accurate records of employee's working hours and that they respect the rules covering the minimum daily and weekly rest, breaks, night work and max. weekly working time.
Timesheet Mobile helps businesses maintain compliance through scheduling, real time alerts, and comprehensive timesheet reports.
Here's how to set up your account for EU Working Time Directive:
Go to Settings->Report Settings->Advanced->and set Track EU Working Time Directive to 'Enabled'.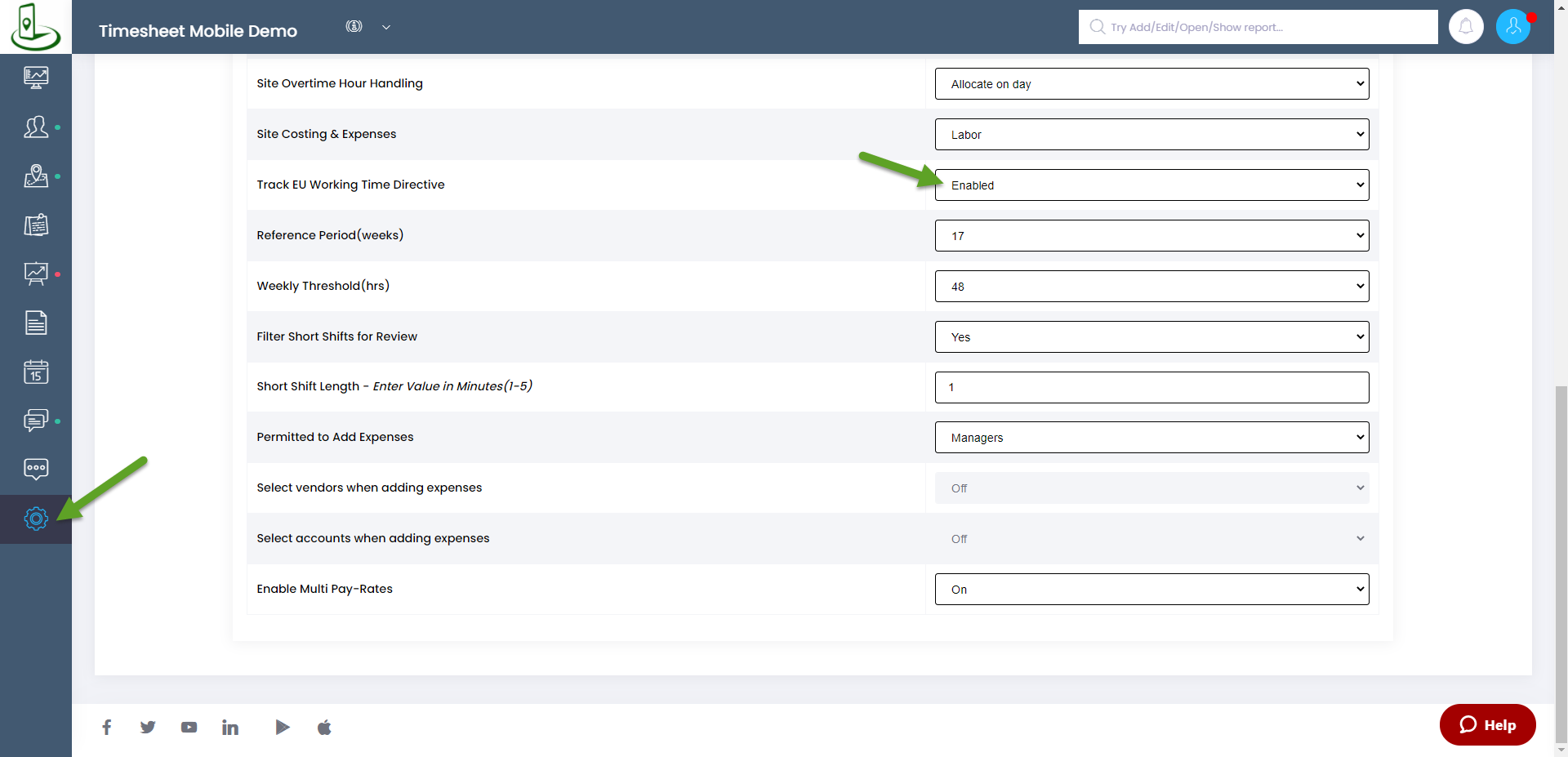 Managers can receive instant alerts for the following violations:
An employee exceeds 48 hrs. average per week.
An employee did not get at least 11consecutive hours of rest in a 24 hour period.
Go to Workers->Worker Details->Advanced-> Email Alerts and Push Notification Alerts and check 'Rest Break Violation'.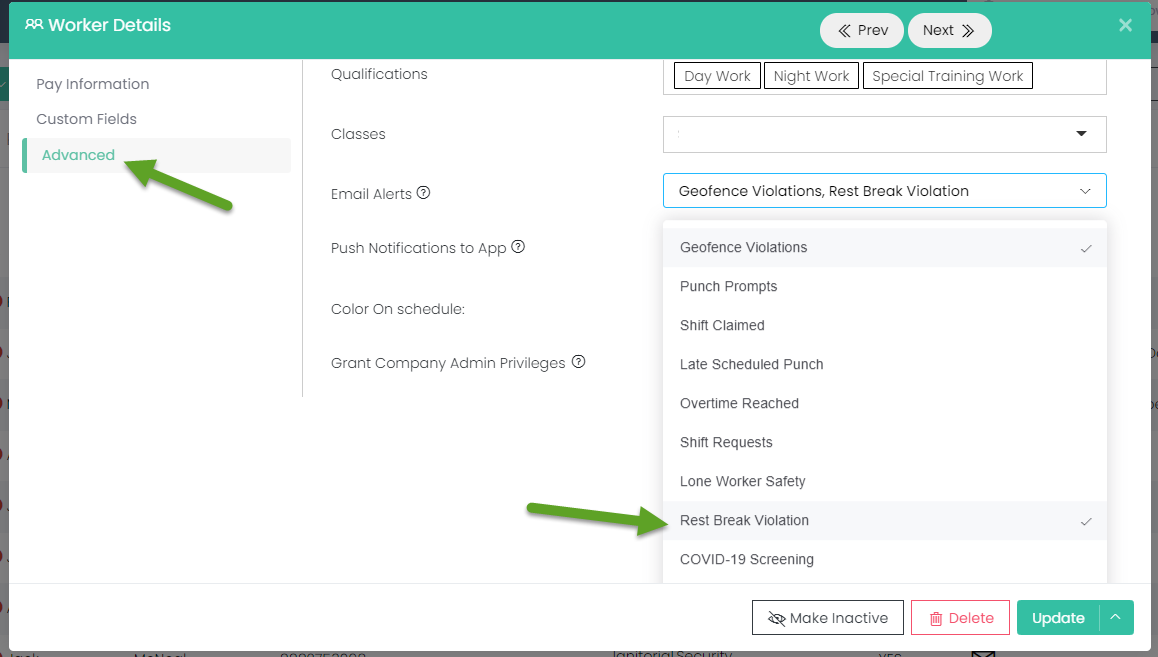 EU Working Time Directive Compliance Reports
Go to Reporting->Timesheets->Select date range-> and choose EU Working Time Directive. This will create a report showing any violations.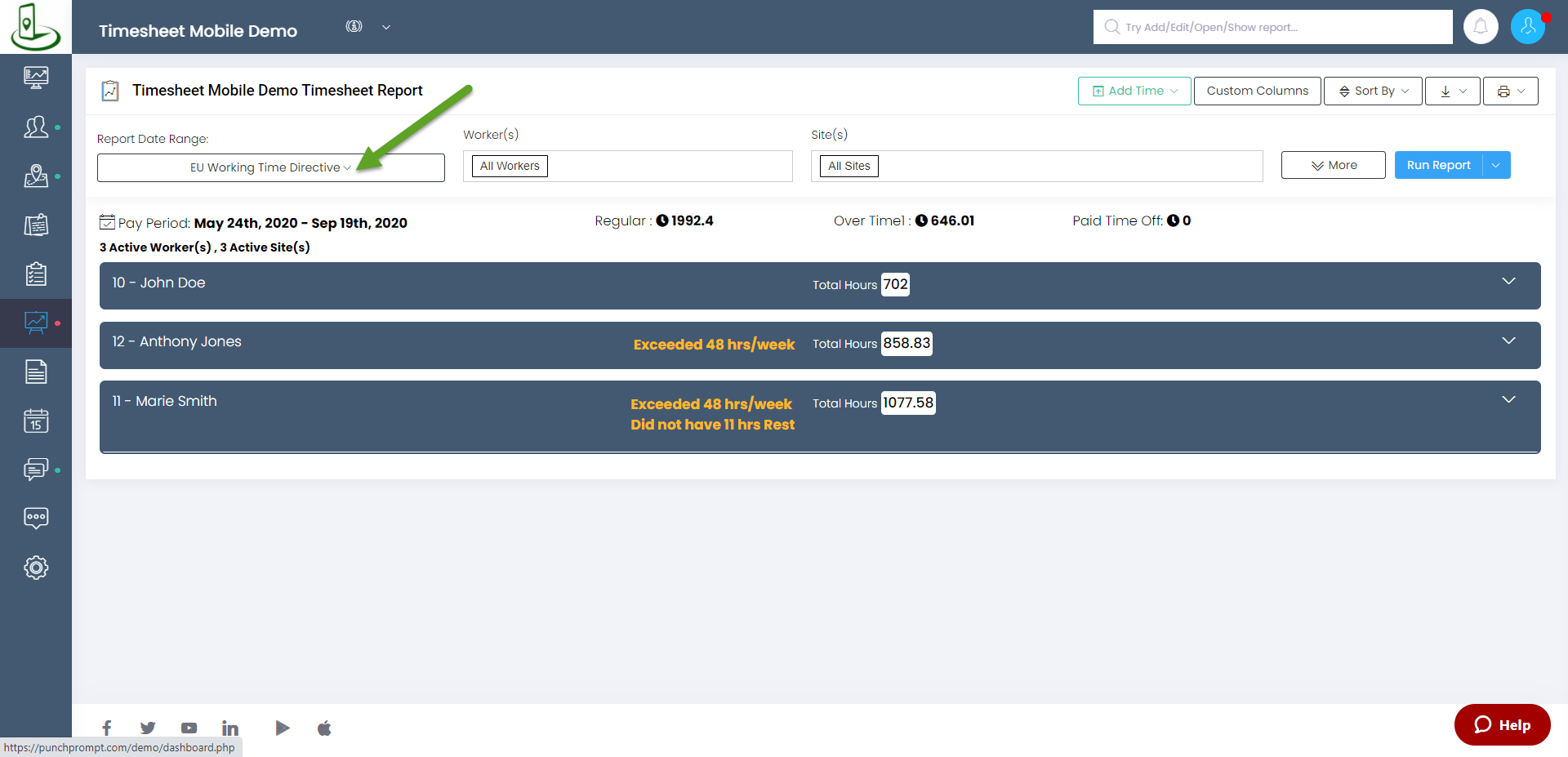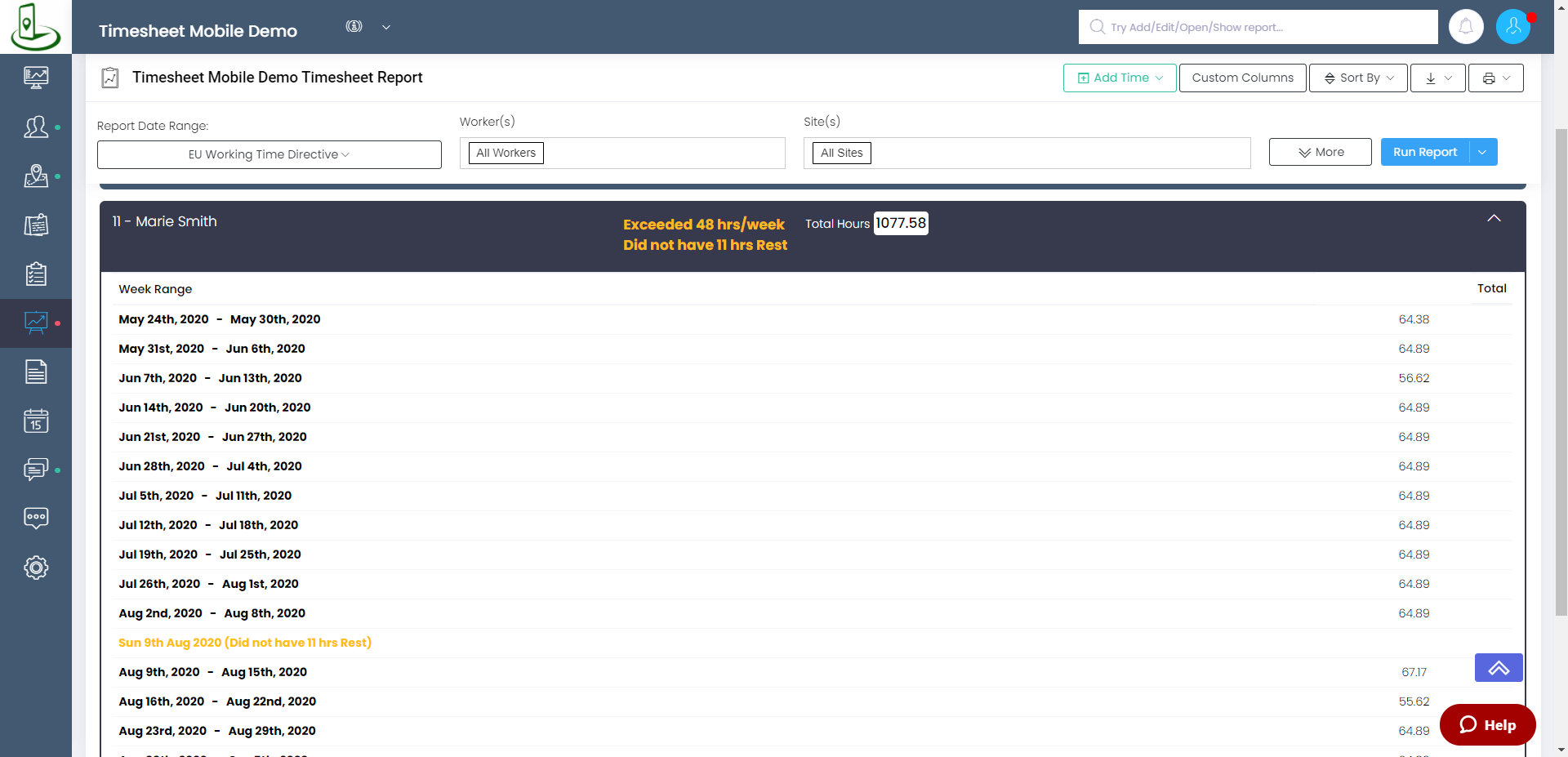 Scheduling
Scheduling alerts will prevent you from creating a EU Working Time Directive violation.