To run your report, go to Timesheets, in the main menu on the left, and then choose the correct date range for your payroll cycle. If there are any errors, you will see a yellow triangle next to the employee names in the header. You will have to correct any mistakes, before approving the report.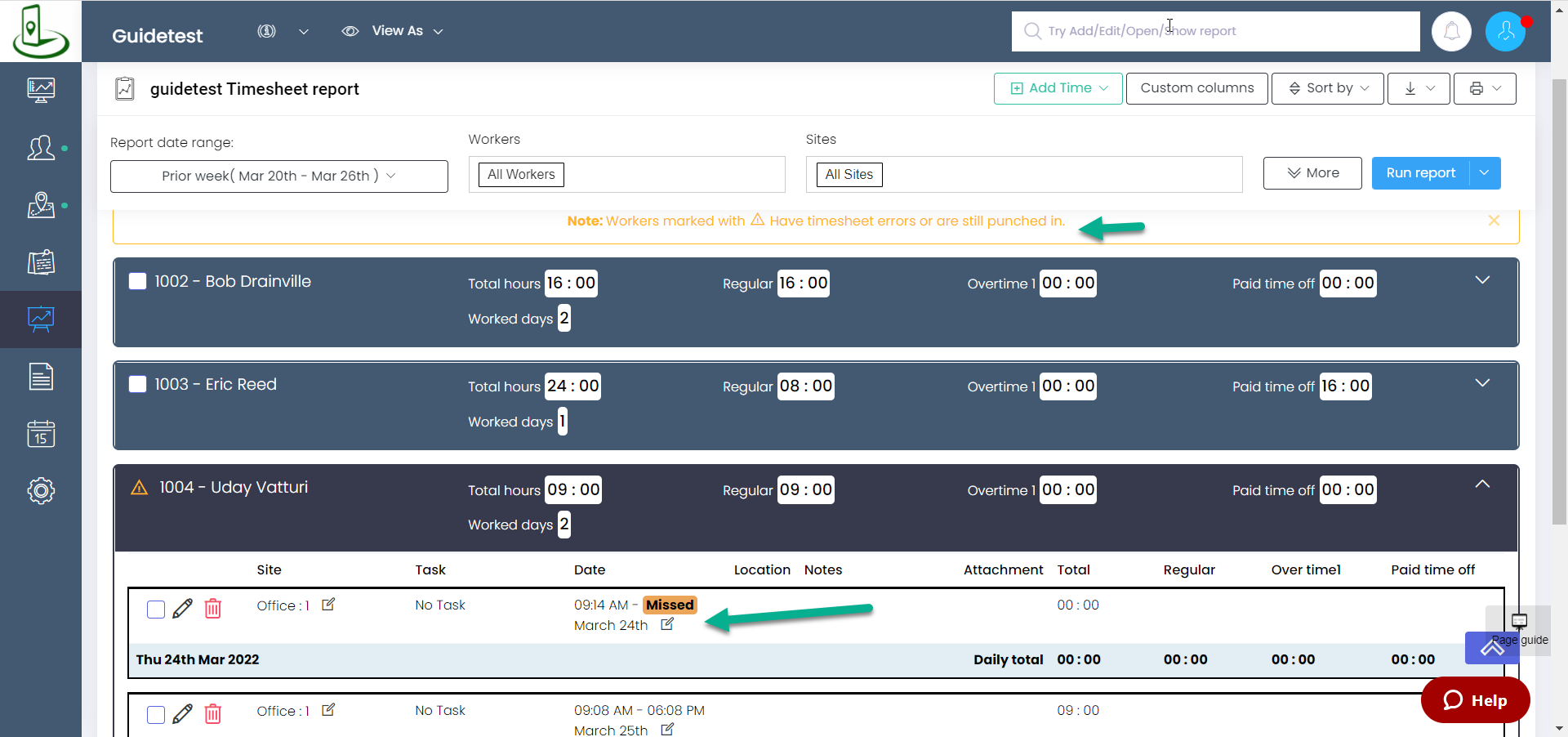 Once all errors are corrected, you will see the "Approval All" button. You click this to approvethe timesheet. The report will then be moved to the "Approved Timesheets" section.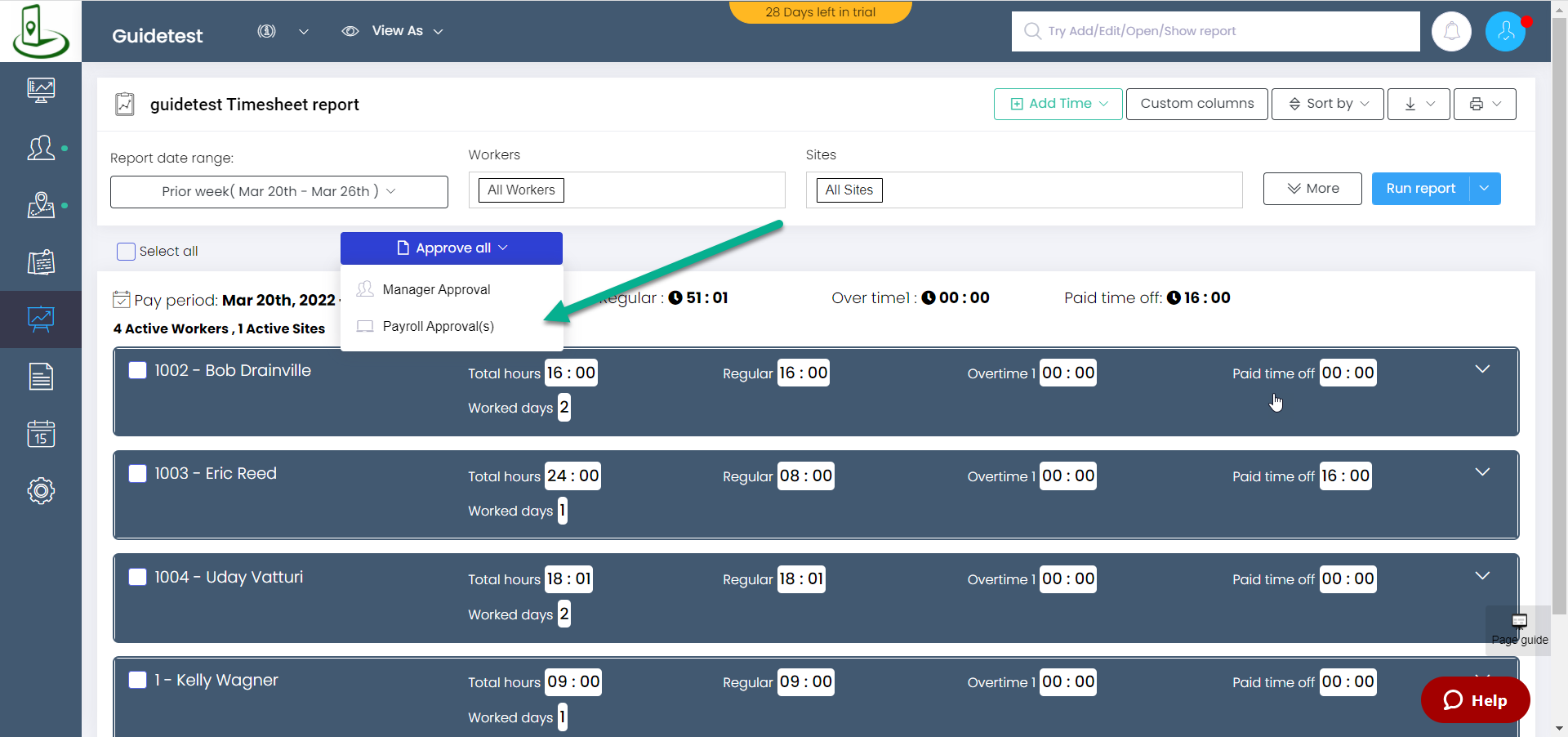 Next, click on the pencil to open the report you approved. Click the download arrow to download the CSV file needed for Wagepoint Payroll.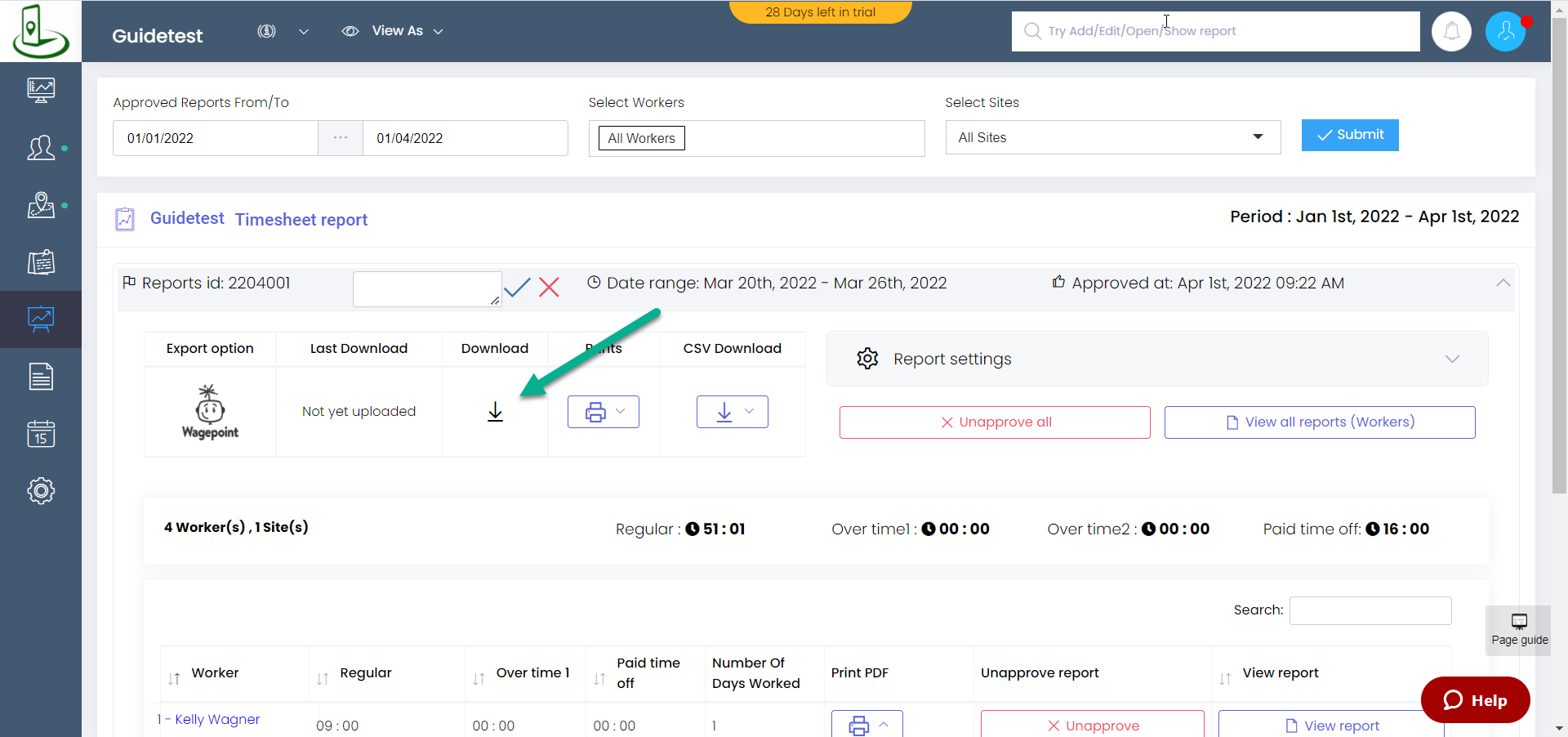 The CSV report will open for review. The format of the report is as required to import into Wagepoint Payroll.