If you have employees that need to share a phone between shifts, they can stop their shift and Switch User so the next employee can use the phone and app. This requires iPhone or Android Version 28 or higher.
Here's how to Switch User:
1. Go to main menu.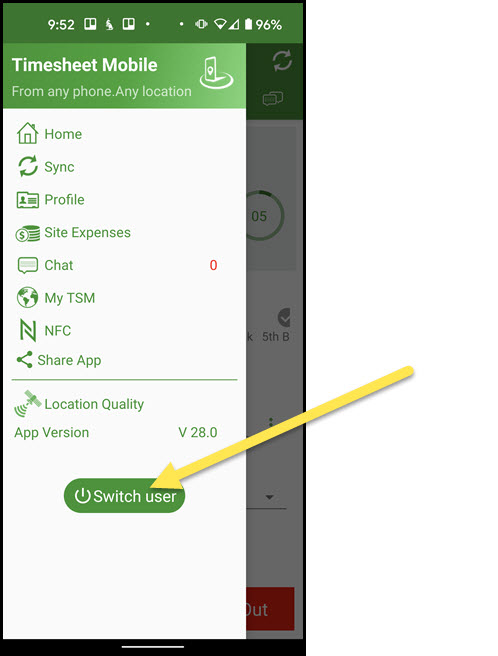 2. Employee must stop their time clock in order to switch.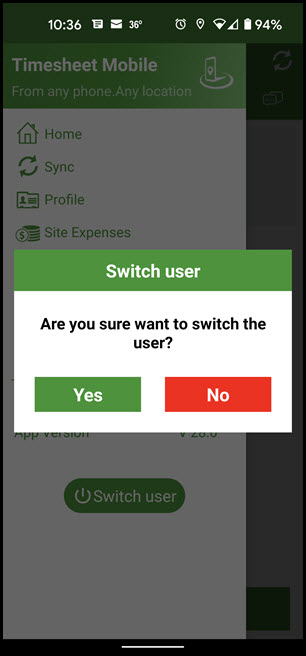 3. Next employee enters their mobile number and will receive authentication code via sms and email.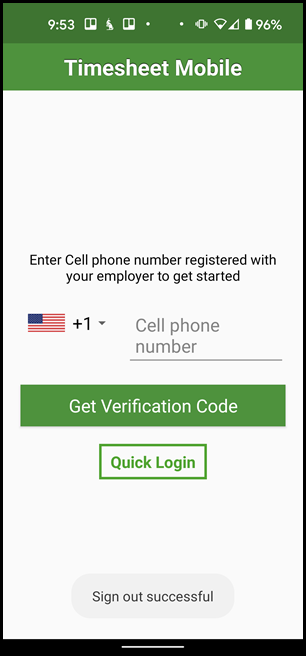 4. When more than one employee has registered on a phone, they can pick their name to authenticate.