The Vehicle Damage Inspection feature is built into the Timesheet Mobile APP and allows your employees to capture vehicle photos before and after each shift to record any damage to your fleet vehicles.
Here's how it works.
Manager Settings
Go to Settings->Punch settings->Advanced
Set Vehicle inspection=ON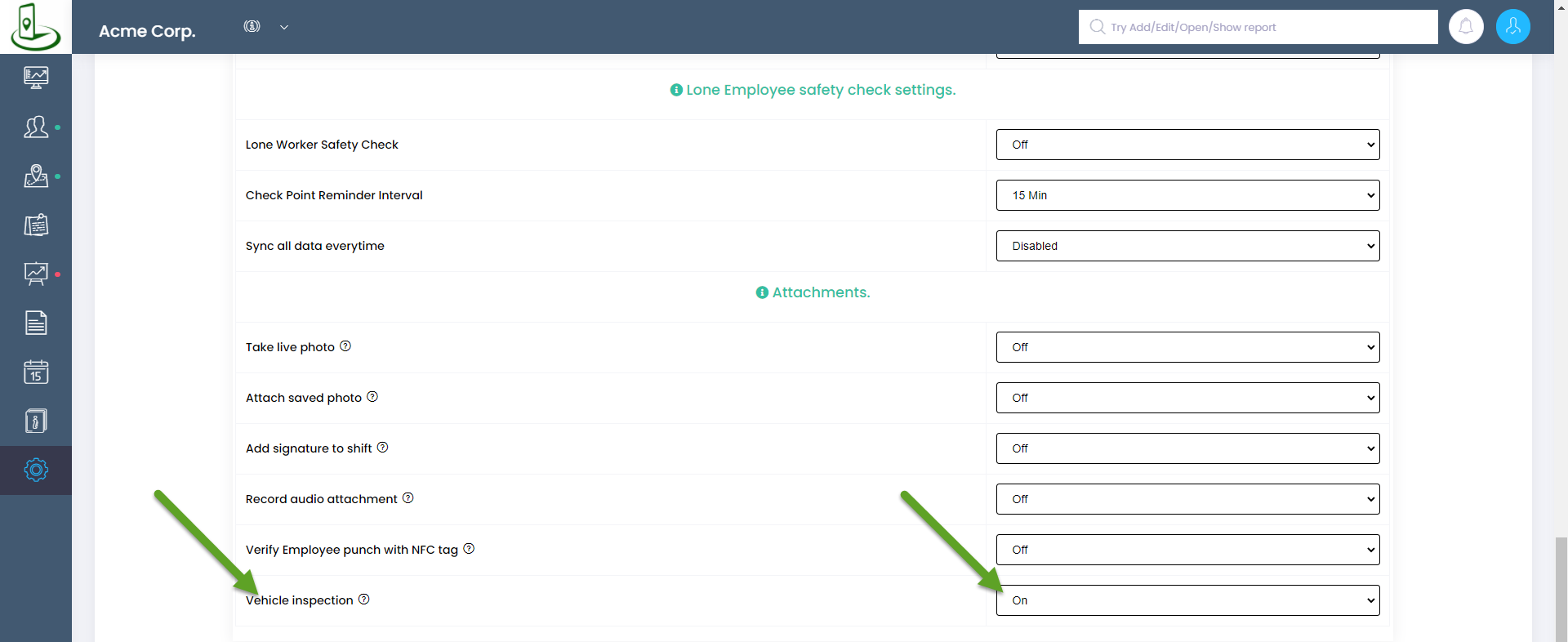 TSM APP
On the TSM APP the employee will start their shift and then click the Attach Clip.
Select Vehicle Inspection from the Add Image pop up.
Take photo for each vehicle inspection view.
Reports
Go to Timesheet Reports ->Timesheet details -> Attachment to view the Vehicle Damage Inspection photos.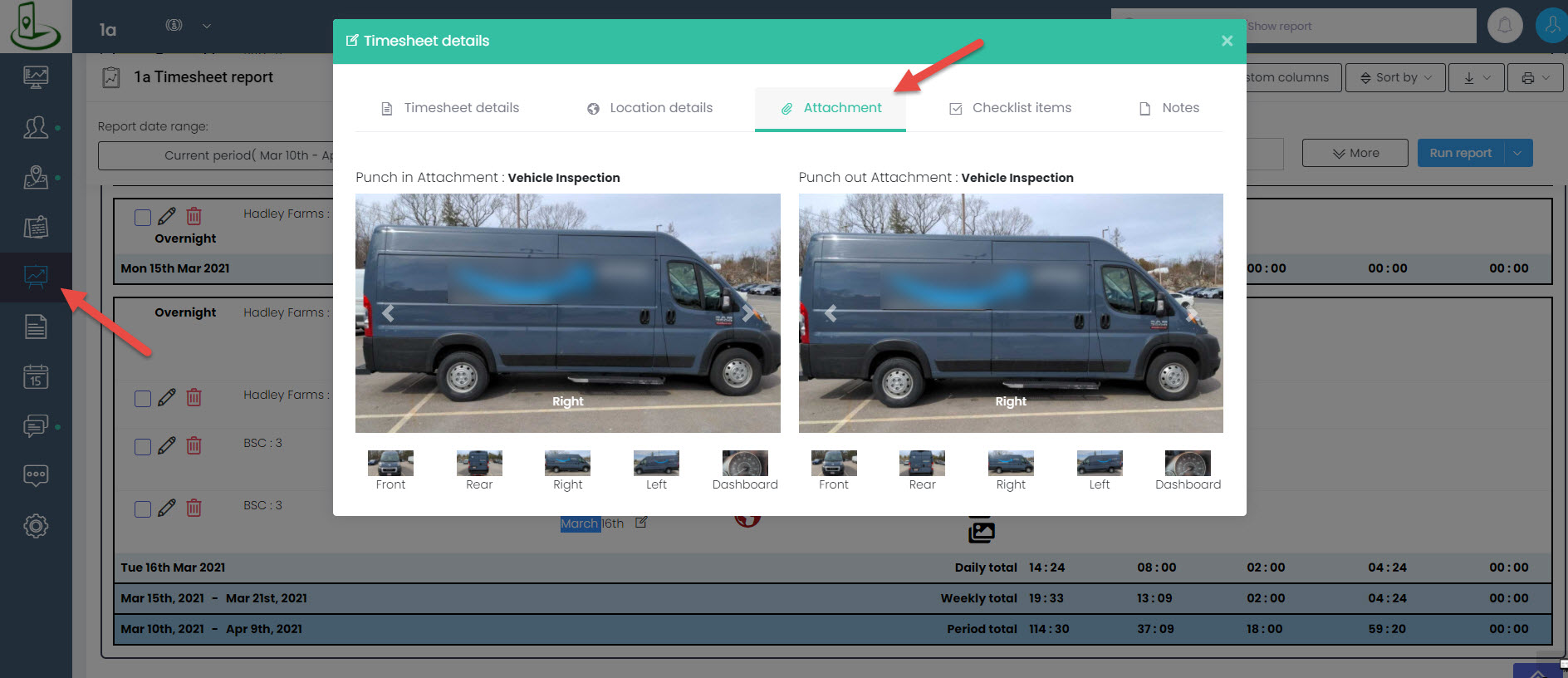 Compare shift start and end photos side by side and note any damage to vehicle.