In account Add-Ons, you can enable job cost reporting. Here, you have the option to view reports for labor costs or labor + materials for each of your jobs.  From the Timesheet Mobile app, approved managers can enter material costs and scan receipts.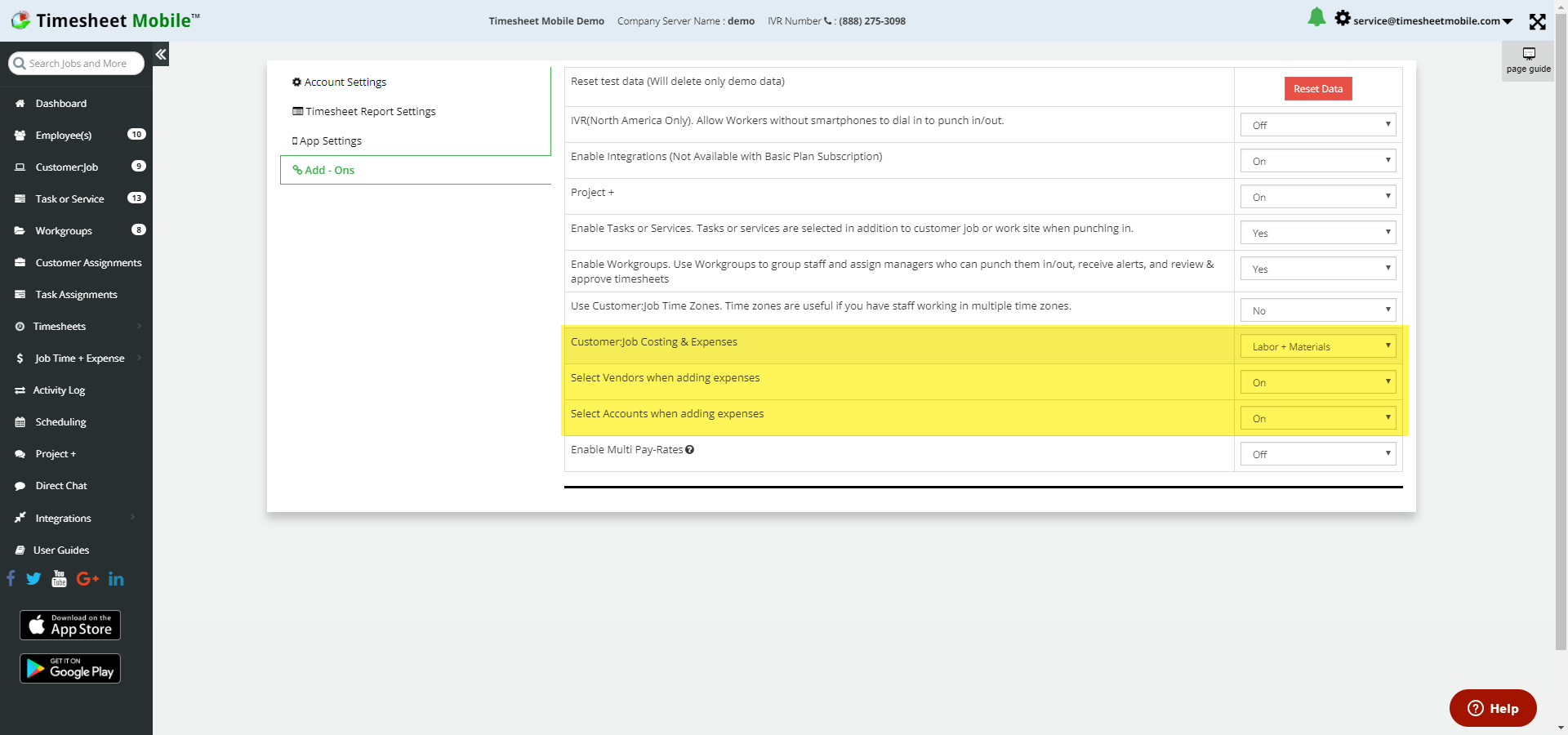 Click to enlarge job cost settings
To enter job expenses on the app, select Job Expenses from the menu in your Timesheet Mobile app.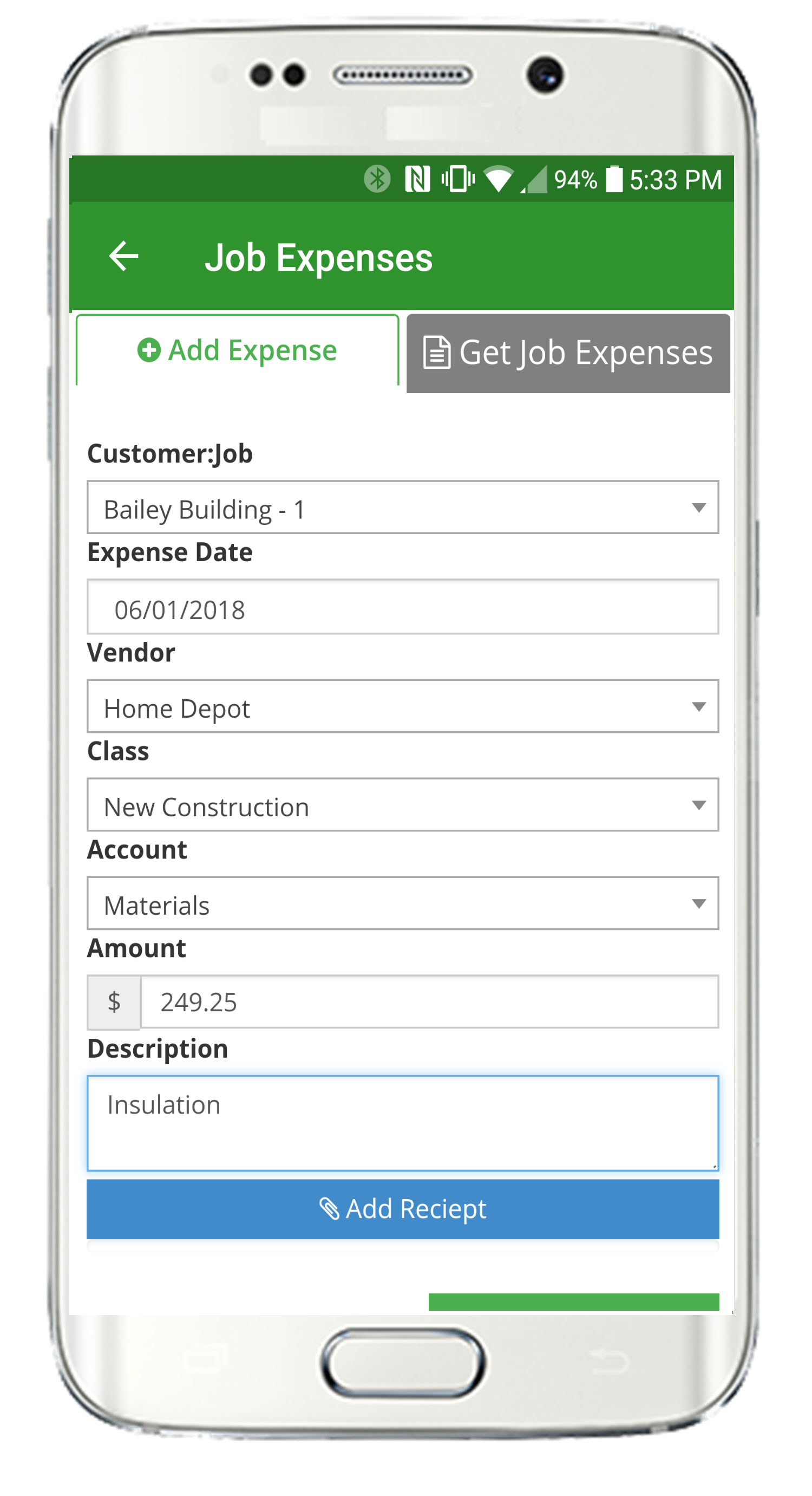 Below is an example of a job cost report showing total labor hours and materials purchased in the set date range.
Click to enlarge Job Cost Report