Timesheet Mobile Job Costing provides a quick and easy way to see the cost of labor and materials associated with a site for a selected date range. It is now possible to set a due date and budget for these costs. Setting a budget will allow administrators and managers to quickly view progress against that budget. There is also a threshold setting that provides a visual alert when the total costs exceed the threshold.
The due date and budget information for a site are set in the control panel for a Site: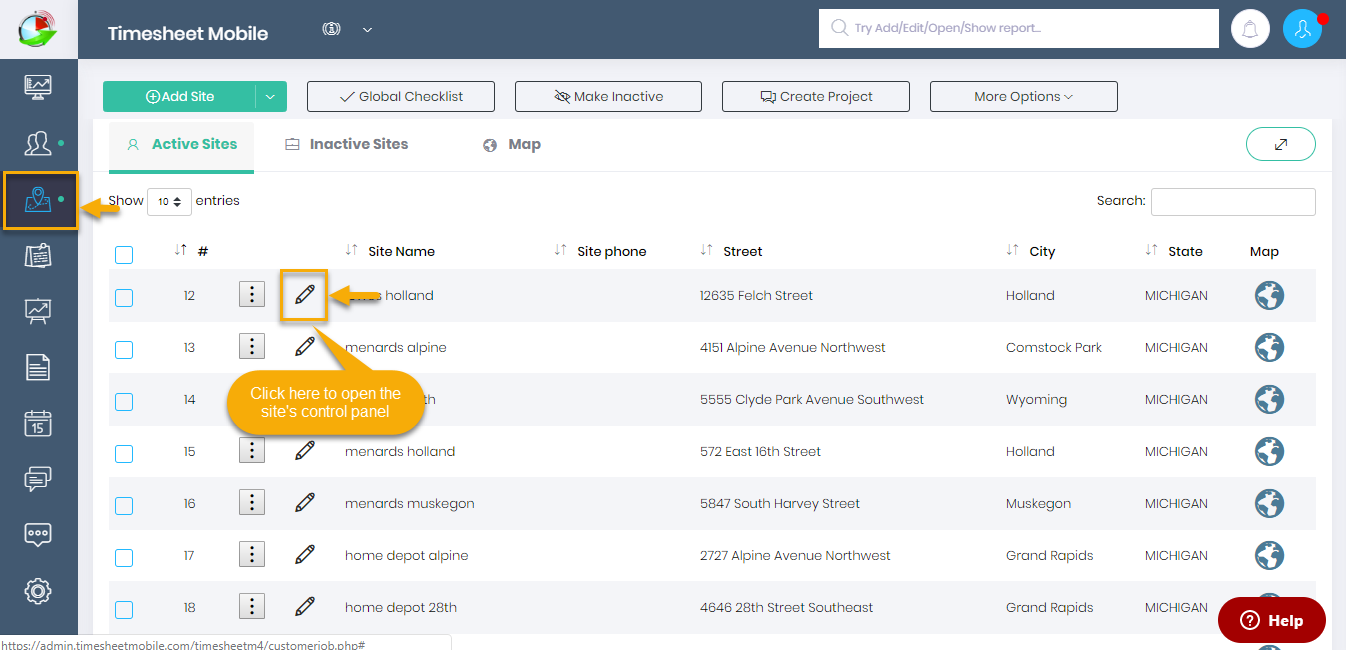 Once in the control panel view, the due date and budget information are able to be set under Pay and billing on the Site Details tab: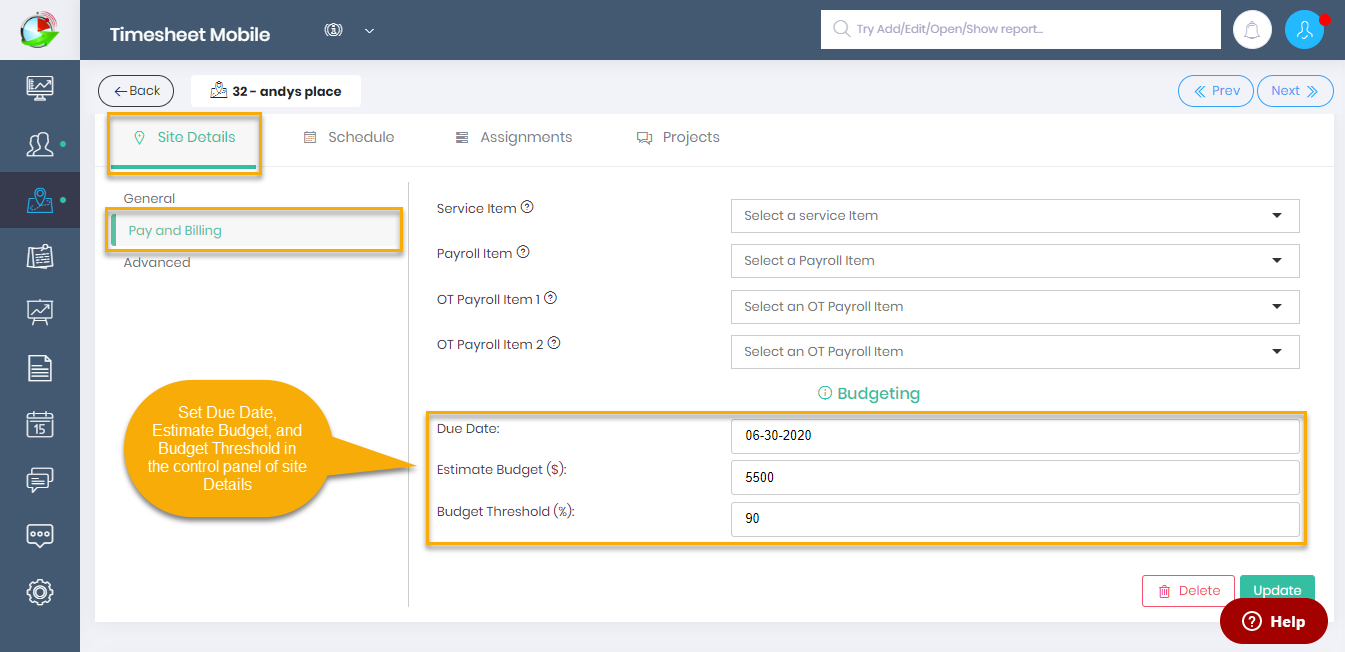 Once set these values will provide a quick snapshot of progress to help manage the costs associated with ongoing sites.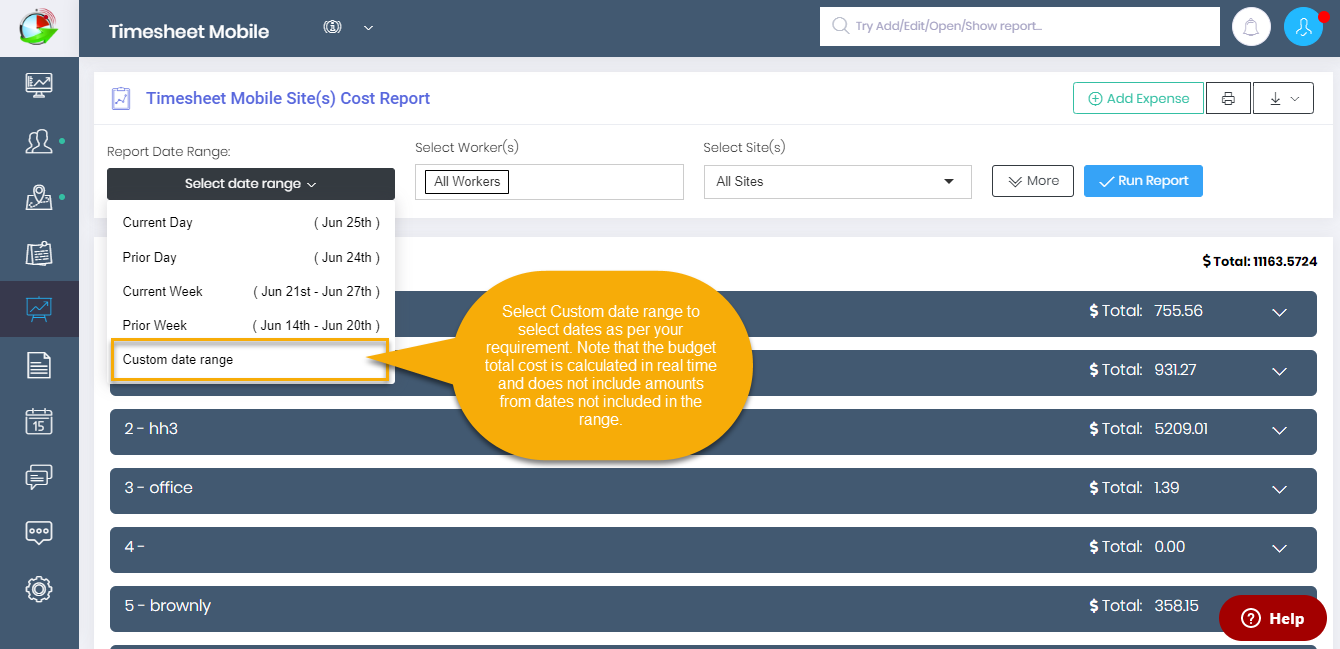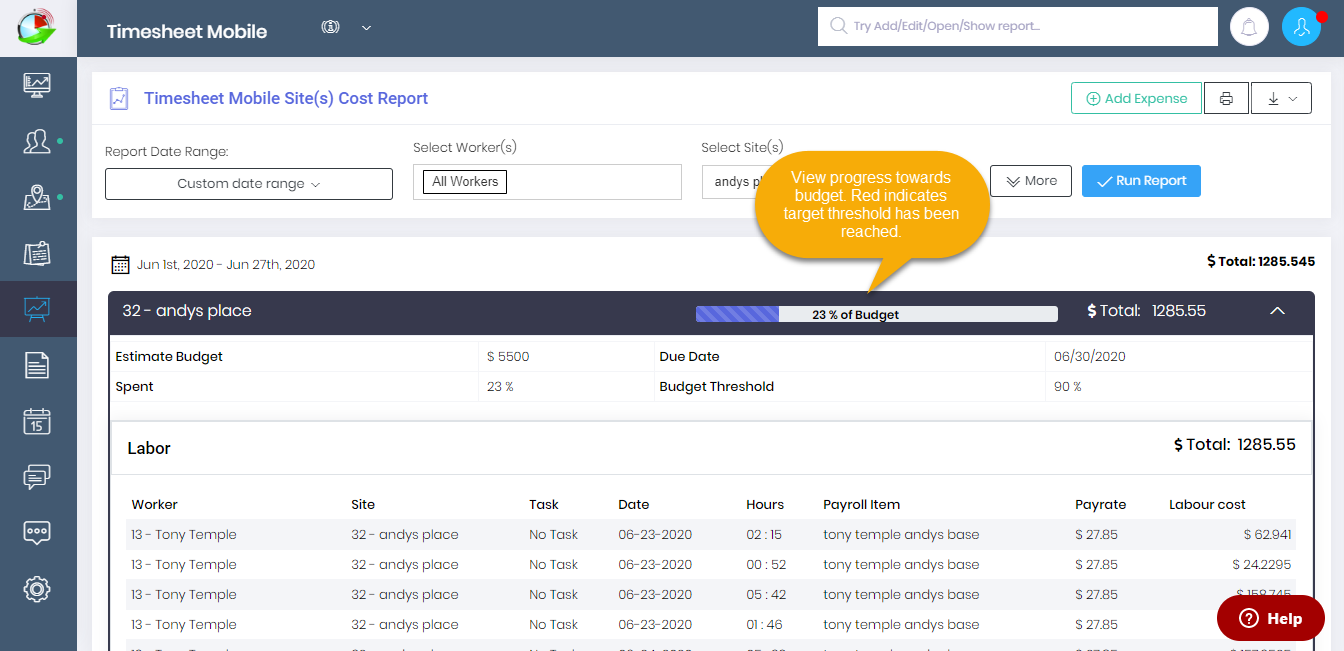 The percentage of budget displayed is percentage calculated for the selected range and does not include labor or materials cost from previous dates if not included in the the from/to date selection. The budget indicator will turn RED if the configured budget threshold has been met. This allows for appropriate action to mitigate costs or take corrective action if this is occurring early in the site.