Timesheet Mobile's Kiosk option is great if you have workers who report to the same location each day. Rather than use the mobile app on their phone, they can Punch in/out on a tablet or computer set up at the job location.
An administrator or workgroup manager must login at admin.timesheetmobile.com/Your_Company_Server_Name/kiosk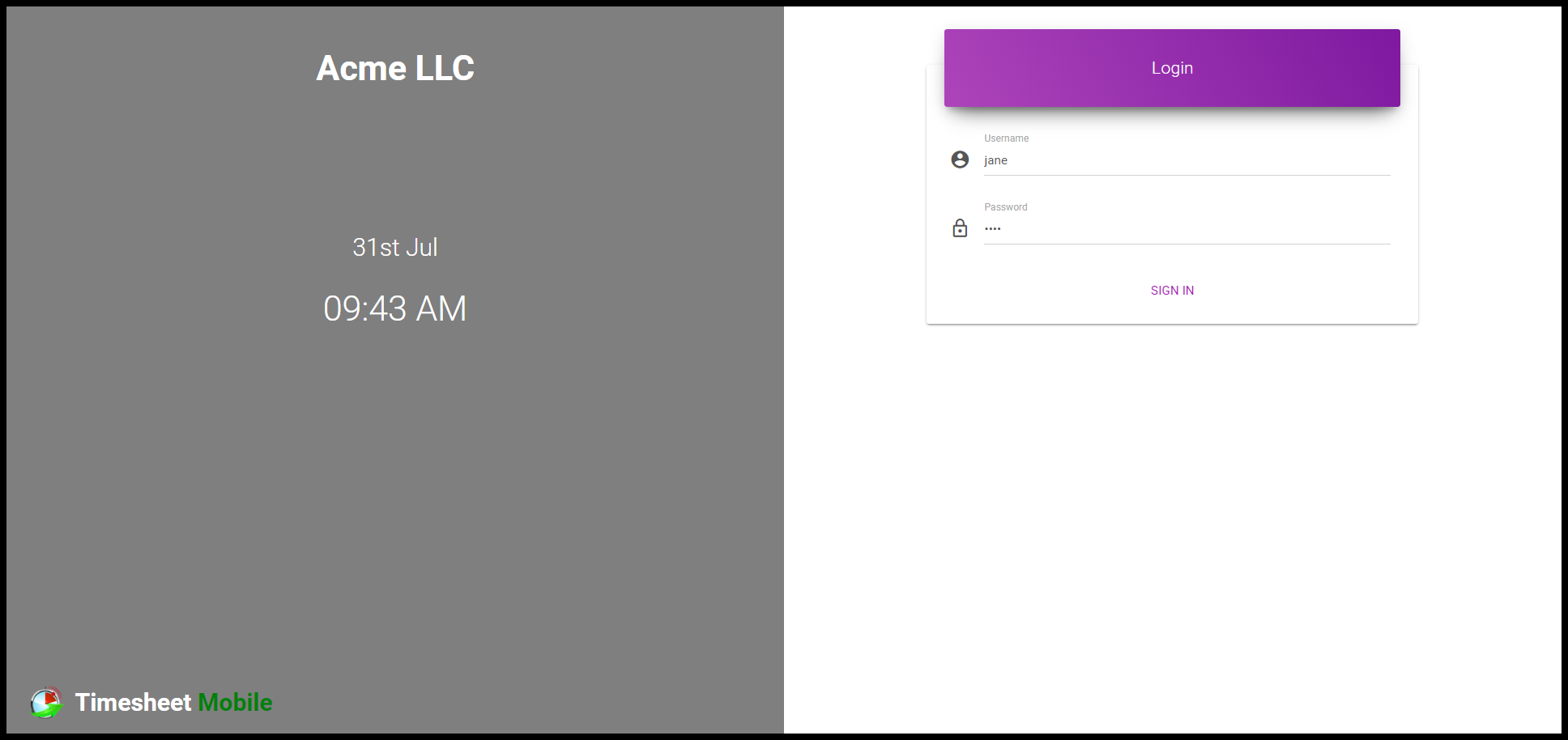 Then enter Kiosk location information.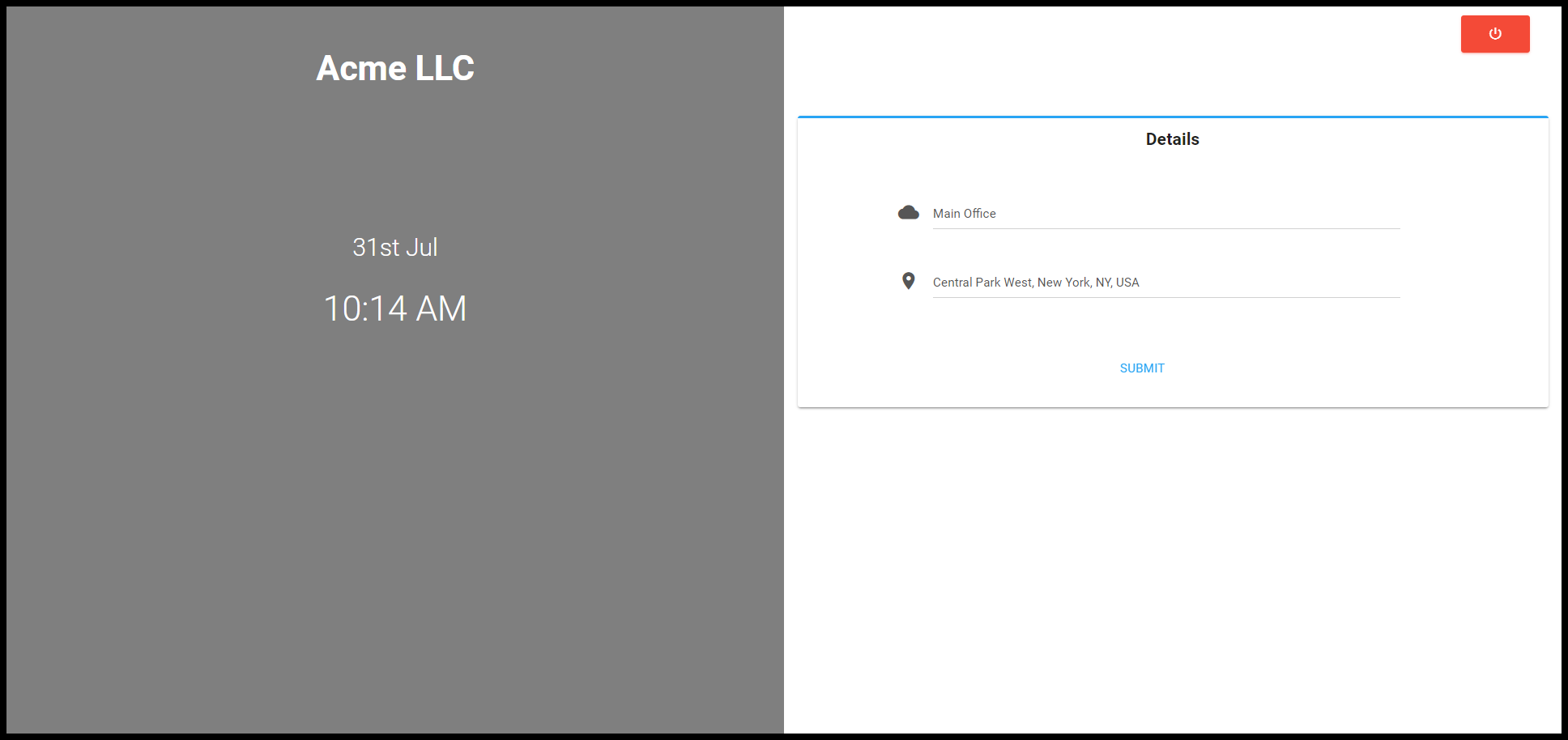 Now you will see a list of employees belonging to the manager's workgroup or all employees if an admin logged into the kiosk. Click an employee name to begin uploading photos.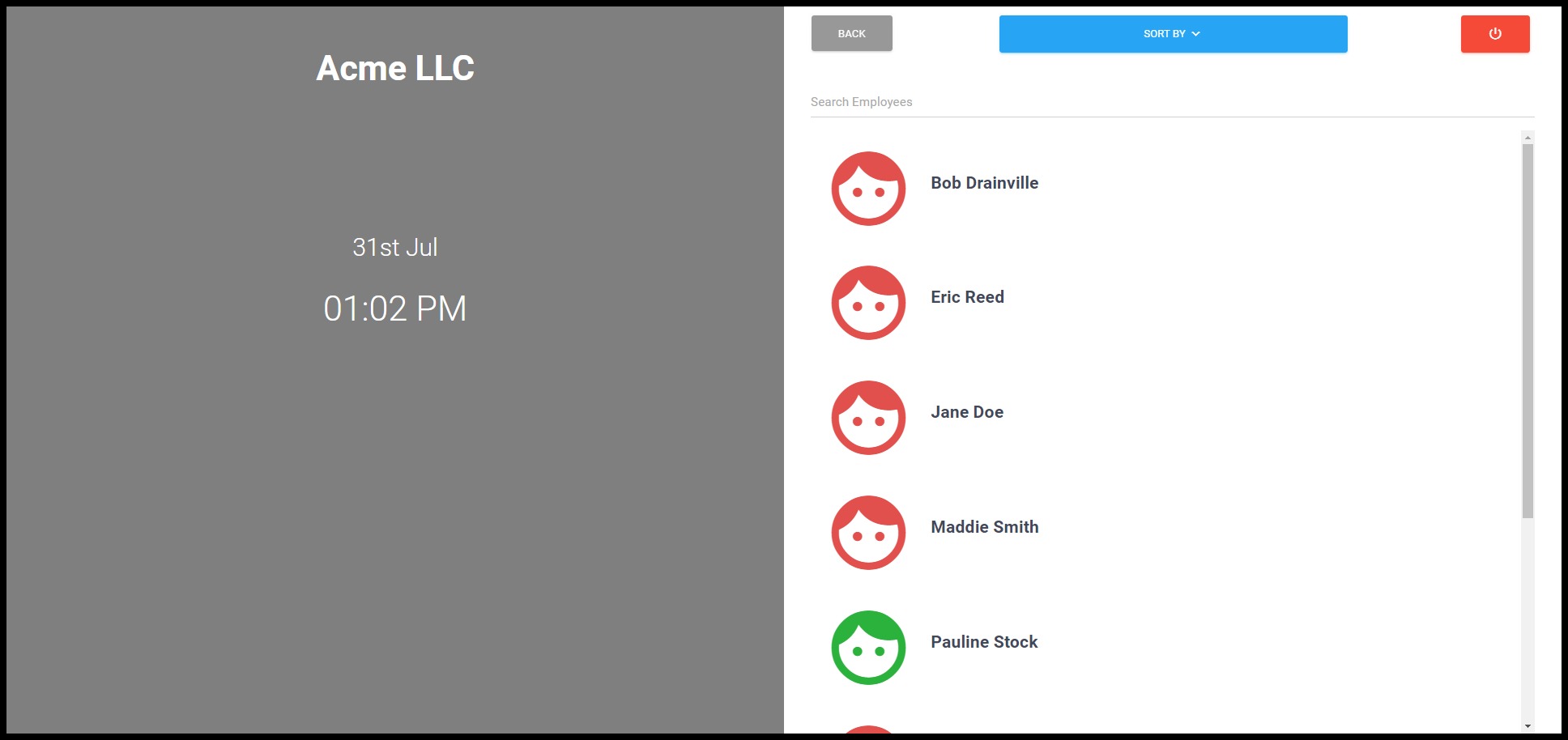 Each employee can upload/take their photo after verifying their identity. Clicking the blue button, "Verify Employee Mobile Number", will send a text code to their mobile phone.
Or the manager can enter their password and allow multiple employees to take their photos.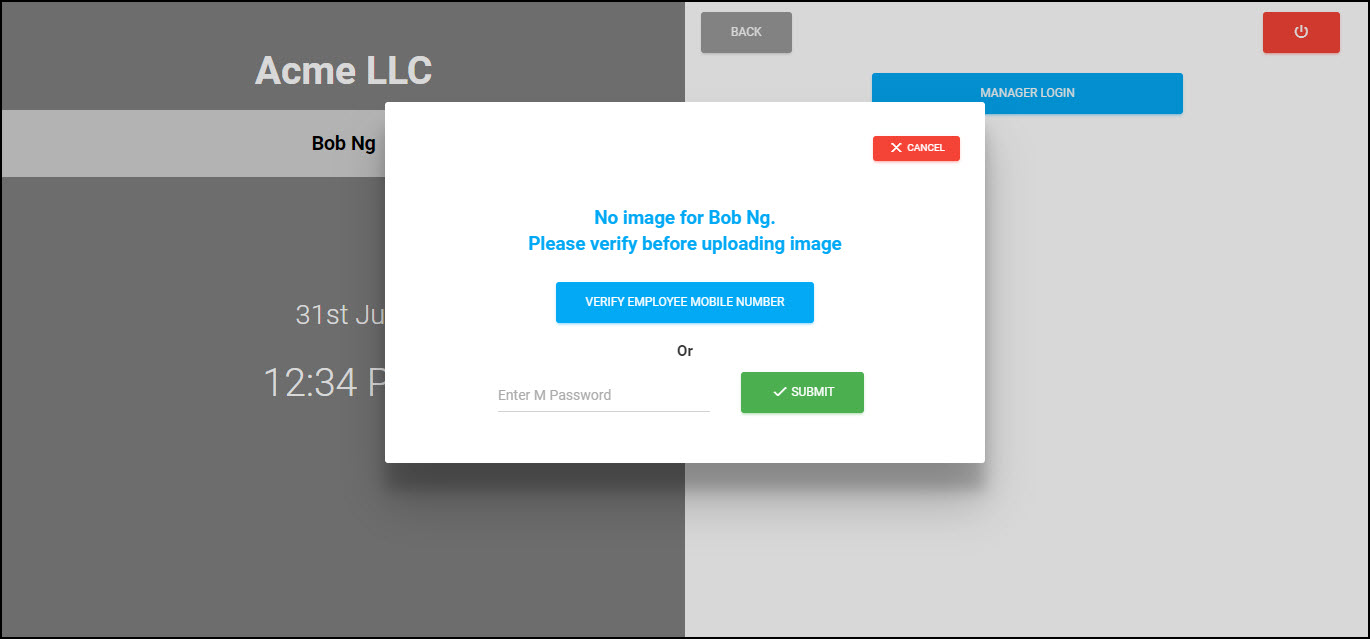 After employee photos are uploaded, they can Punch in/out.