After an admin or workgroup manager logs in at admin.timesheetmobile.com/Your_Company_Server_Name/kiosk you will see the Kiosk home page.
Only employees with photos uploaded are allowed to Punch in/out. Using facial recognition technology, Timesheet Mobile uses the camera on the computer, tablet or smartphone to verify the employee to the saved photo.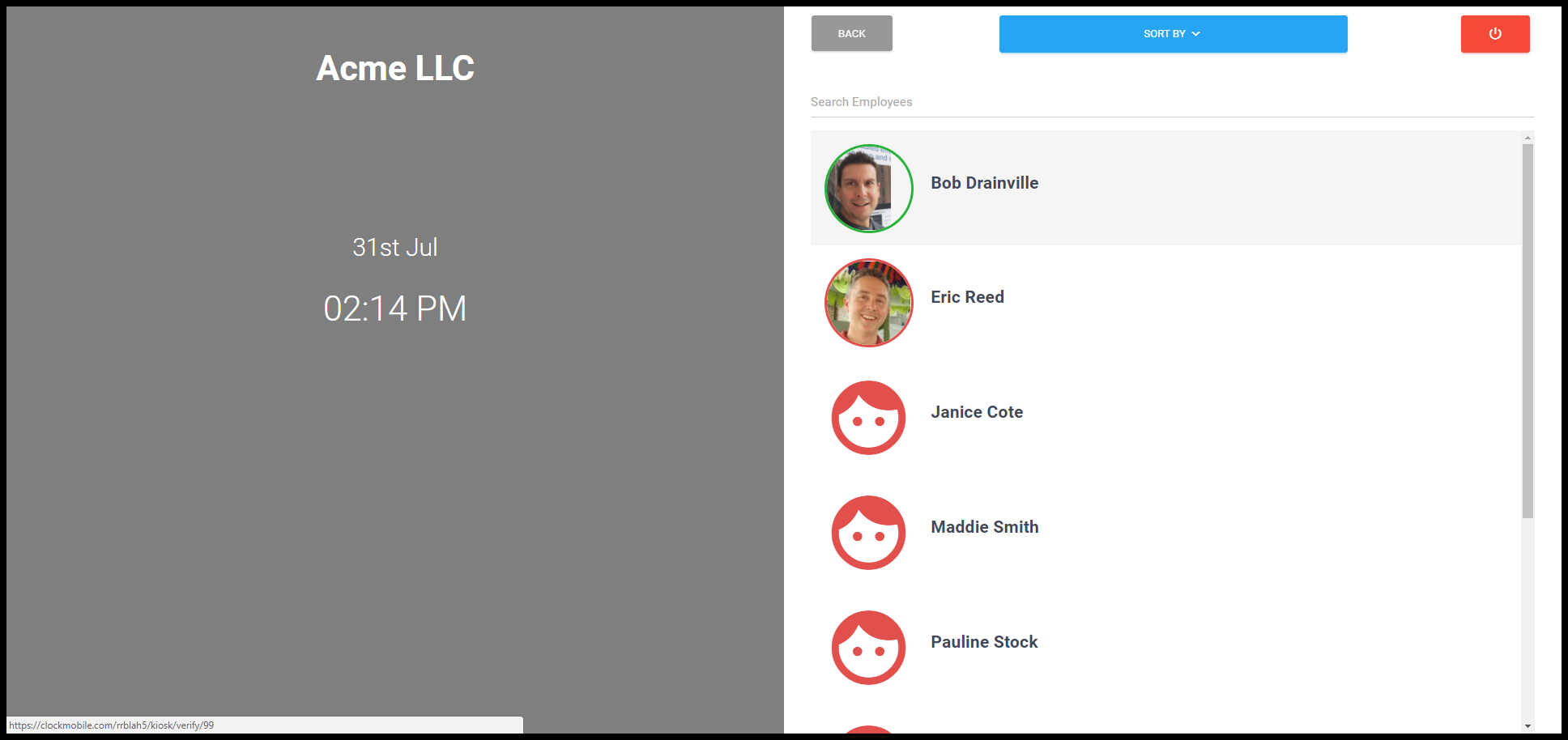 A green circle around the employee's photo indicates they are currently punched in. Red circle indicates they are punched out.
To punch in or out, employee clicks their name and faces the camera. When ready, they click "Capture&Verify". If the employee image matches, they will be allowed to proceed. The facial recognition works very well, however, in certain lighting conditions it may not be able to recognize the employee. After 3 unsuccessful attempt, the employee will be sent a text message code to enter and allow them to proceed.