To set up the kiosk an admin or workgroup manager logs in at admin.timesheetmobile.com/Your_Company_Server_Name/kiosk you will see the Kiosk home page.
Only employees with photos uploaded are allowed to Punch in/out. Using facial recognition technology, Timesheet Mobile uses the computer, tablet, or smartphone camera to verify the employee to the saved photo.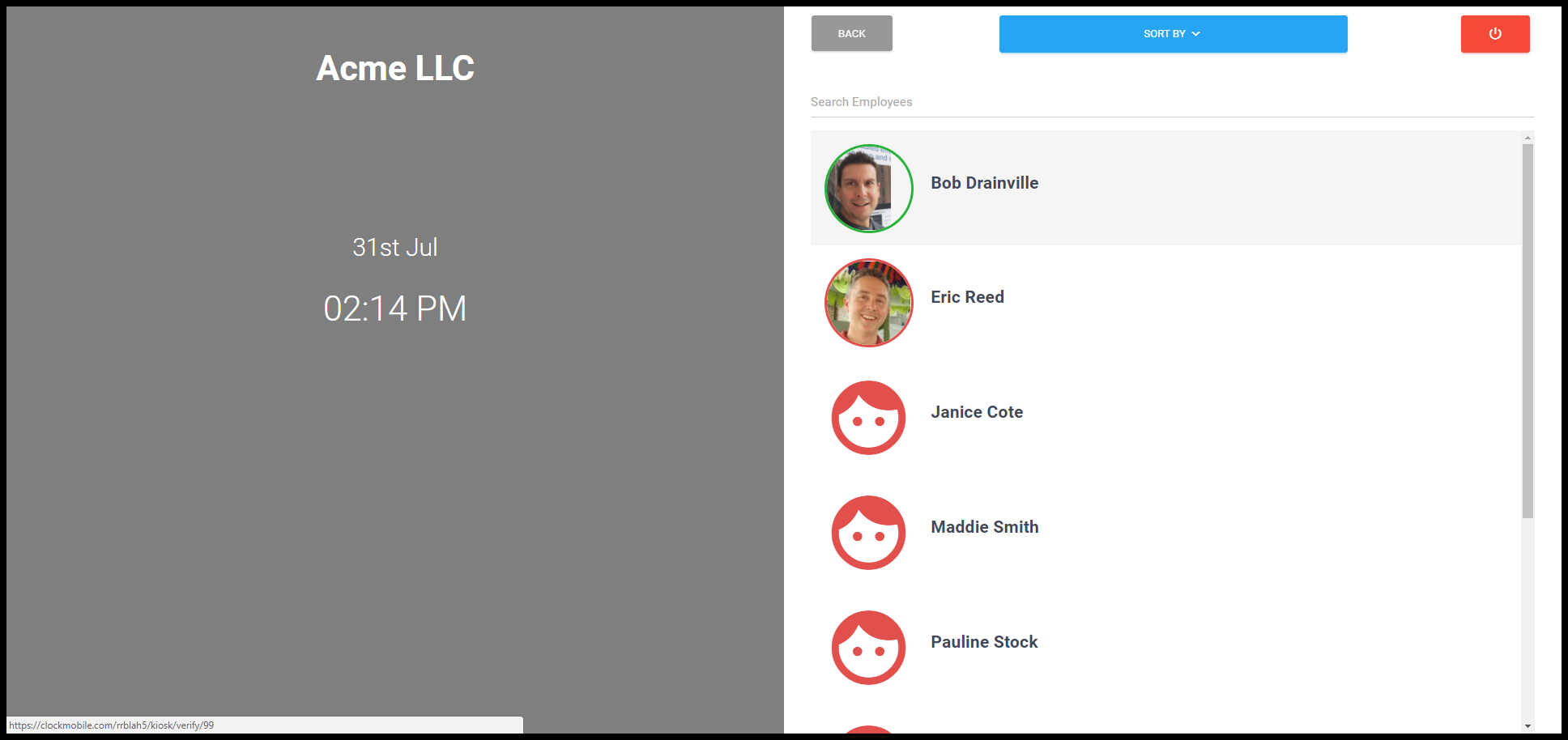 A green circle around the employee's photo indicates they are currently punched in. A red circle indicates they are punched out.
To punch in or out, the employee clicks their name and faces the camera. When ready, they click "Capture&Verify". If the employee's image matches, they will be allowed to proceed. Facial recognition works very well, however, in certain lighting conditions it may not be able to recognize the employee. After 3 unsuccessful attempts, the employee will be sent a text message code to enter and allow them to proceed. If necessary employees can recapture their image to be recognized in the appropriate light.