Here's how to import timesheets to HHAeXchange.
Go to Reporting and run a timesheet report for the pay period. After reviewing and approving the employee timesheets, go to Approved Timesheets.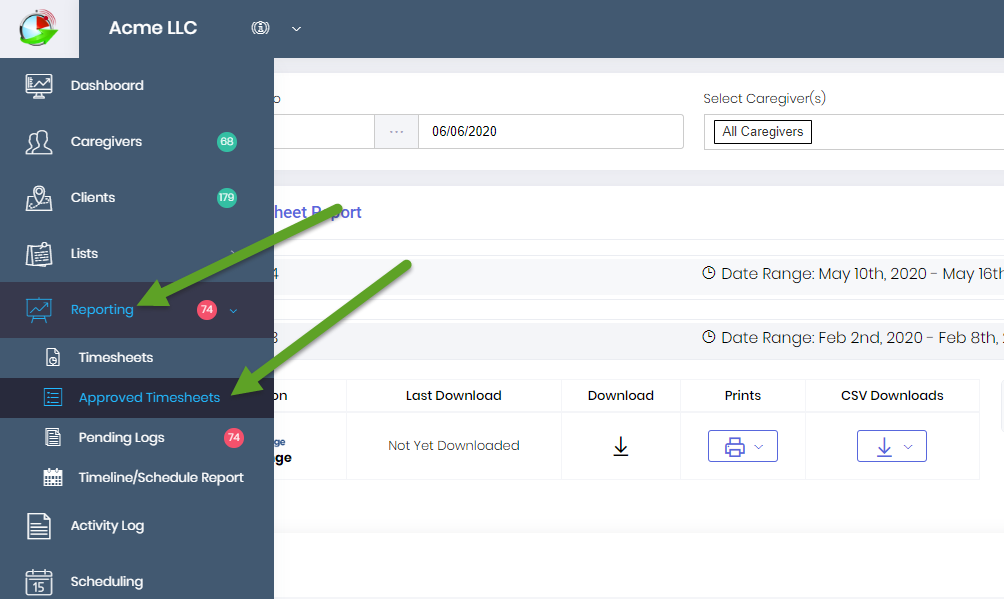 Here, you click Download to save the HHAeXchange CSV export file to your computer (usually directed to your download folder).
Go to your account in HHAeXchange->Admin->EDI Tool and follow instructions to import the CSV file you just saved from Timesheet Mobile.
If you do not see EDI Tool in HHAeXchange you will need to ask them to enable it.