Punch Prompt from Timesheet Mobile is a popular feature that provides a reminder to employees when they are entering or leaving designated customer or job designated geo fence work sites. It now also provides administrators and managers with employee location information relative to these geo fence sites when they are punched in (e.g. left site or re-entered site).
This information is now available when viewing and editing shift details in a timesheet report. Double clicking an employee shift within the report will bring up the Timesheet Details box and any Punch Prompt events that occurred within the shift are displayed to help adjust times as may be necessary.
Consider the example below. In this example, the employee punched in to the job at 4:26 AM. At 9:15 AM the employee left the designated geo fence and received a Punch Prompt but in this case the employee did not punch out until 9:31 AM, possibly remembering to punch out near the end of breakfast. In this case and working with the employee, an administrator or manager can use Punch Prompt to make any necessary adjustments to the employee timesheet.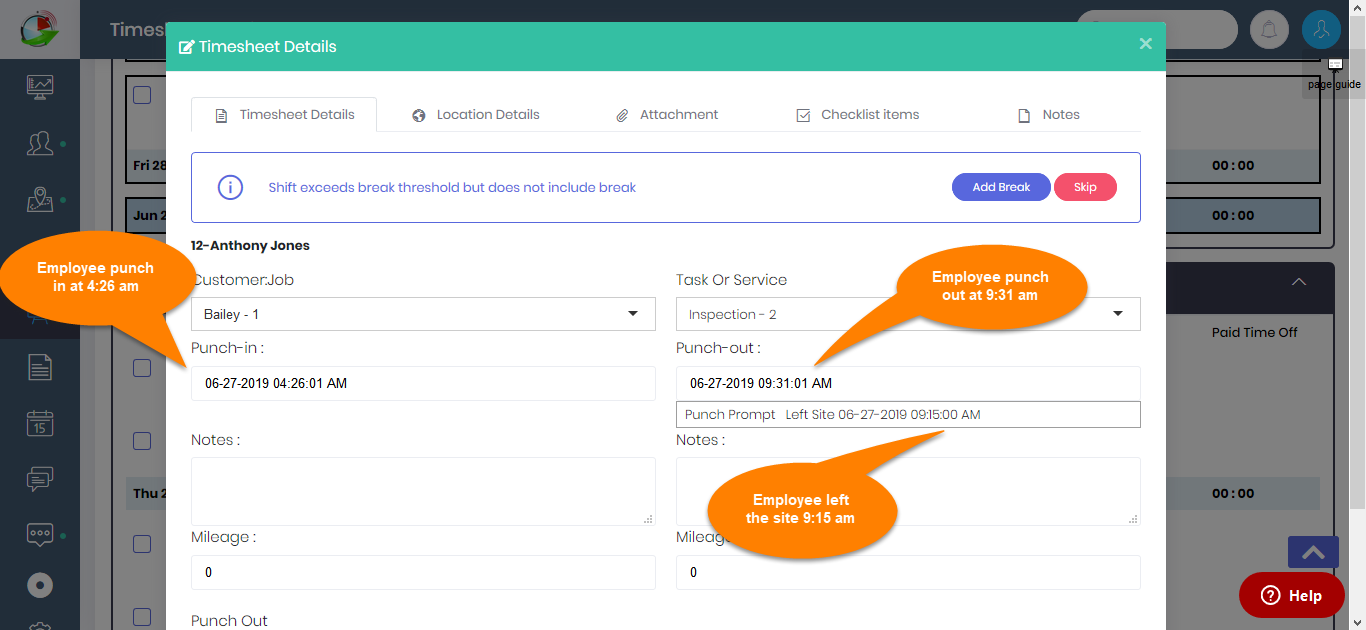 In addition to helping fix punch out times for employees, Timesheet Mobile Punch Prompt can provide valuable insight into employee actions during shifts. Consider the example below for an employee shift from 4:26 AM to 9:31 AM. During the shift, the employee left the geo fence at 9:15 AM and subsequently returned at 9:24 AM. In this case, the employee also noted that a supply run was made in the notes entered for the punch out. With data from Punch Prompt, an administrator can validate how long the supply run took and factor this into timesheets or operational planning.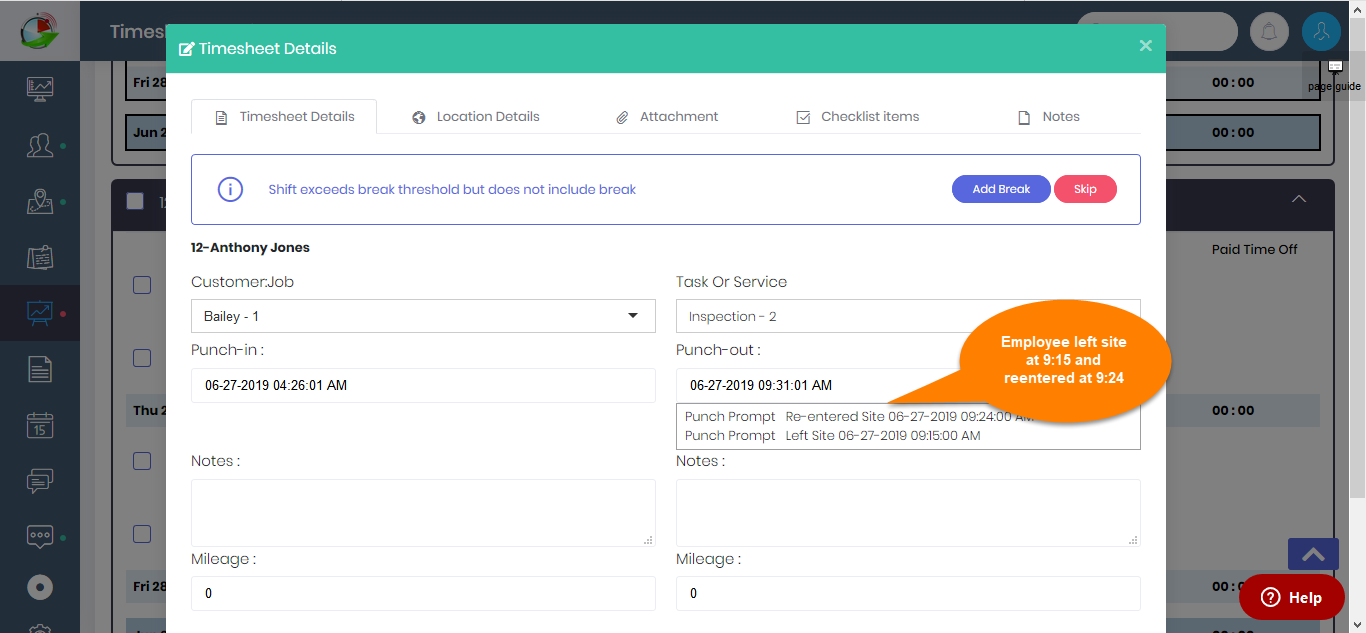 Punch Prompt continues to be one of the most popular and powerful features of Timesheet Mobile. We hope it will provide value for your business and welcome your feedback and questions.