Timesheet Mobile makes editing time easy.  Simply navigate to the Timesheets page from the menu, set the filters (to set which employees and jobs will be displayed), pick your date range and run the report.
Clicking on the summary bar for an employee (or job or task if you are running one of those reports) will expand the report to see the shift details.  Double click on the shift or click on the pencil icon to bring up details of the shift.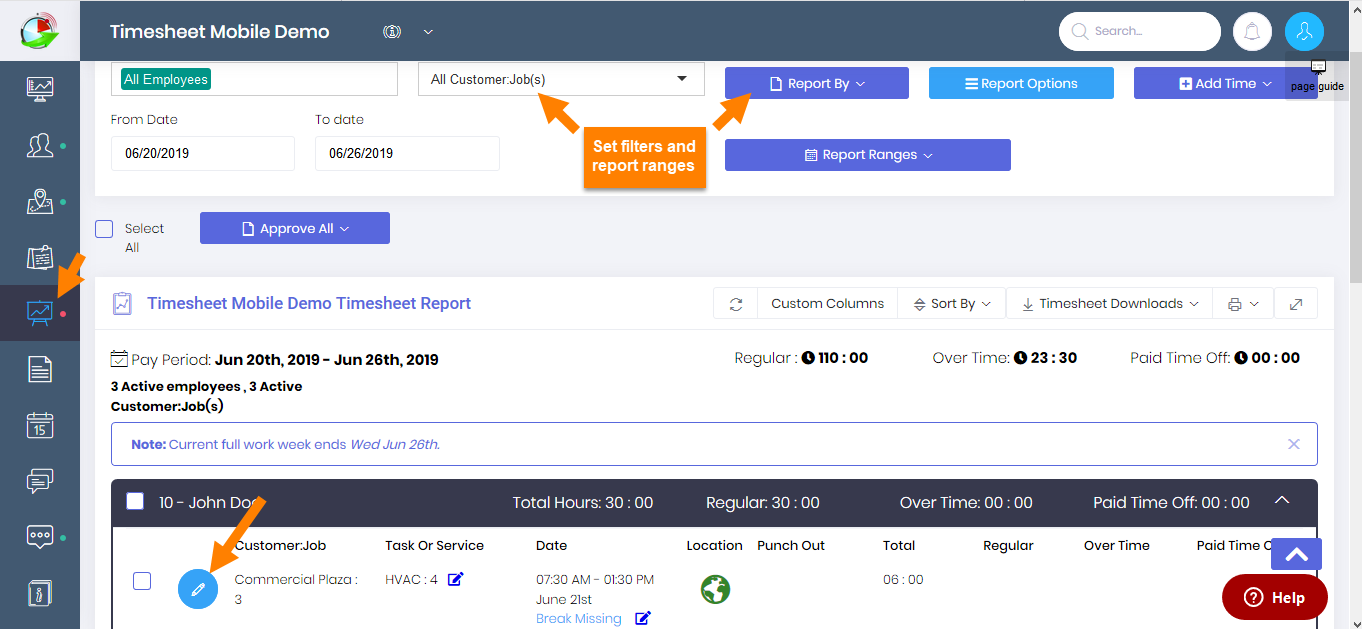 While in the Timesheet Details tab click on the field you wish to edit (Job, Task, Punch In Time, Punch Out Time, Notes or Mileage) and make the necessary adjustments.  Click "Save Changes" to update the record.  Your timesheet will now reflect the updates.