Do you need to determine how much time was spent on certain tasks on various jobs by your workers each week or for a custom range? Timesheet Mobile can report this time with the click of a button.
Here are the steps to run this report (see below):
1. Navigate to Timesheets page from side menu.
2. Select date range and apply any filters for Workers or Sites desired.
3. Select "Tasks" from Report By drop down under More options.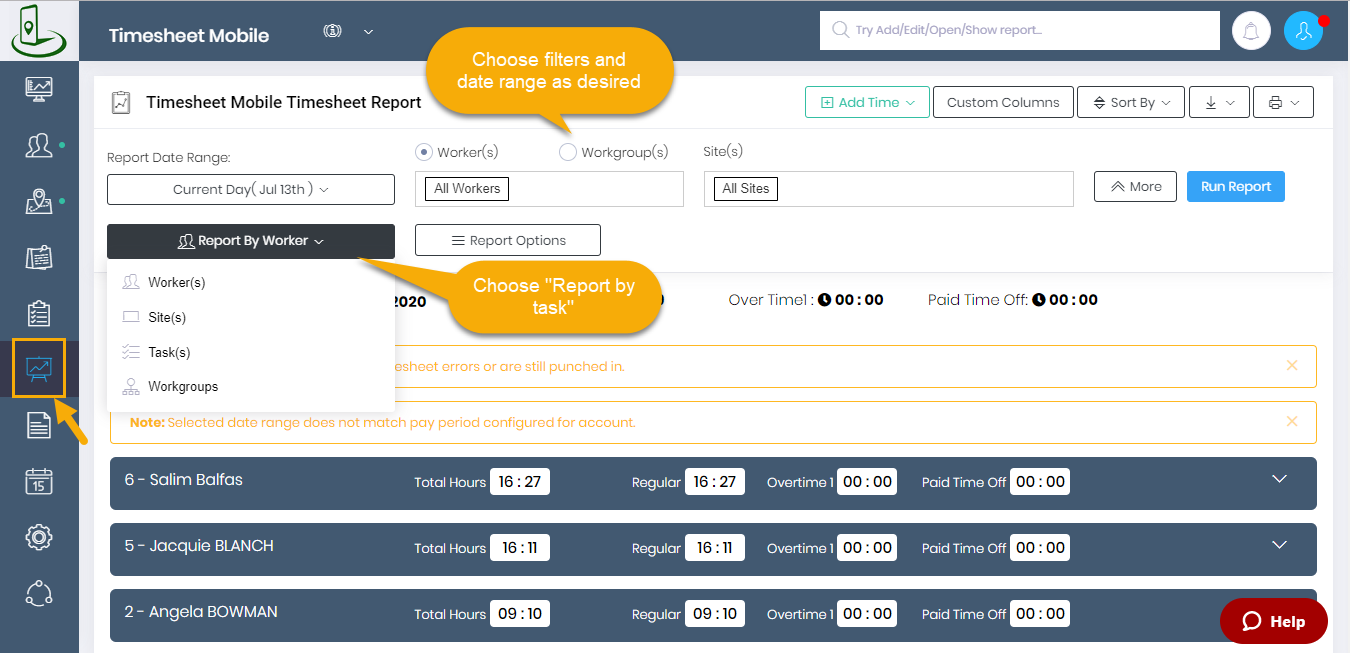 The total time spent on tasks is now displayed. Click on a header to see details for that particular task (see below). This information can be printed in PDF for your records.