Do you need to determine how much time was spent on certain tasks or services on various jobs by your employees or workers each week or for a custom range?  Timesheet Mobile can report this time with the click of a button. 
Here are the steps to run this report (see below):
1. Navigate to Timesheets page from side menu.
2. Select date range and apply any filters for employees or customer:jobs desired.
3. Select "Tasks" from Report By drop down.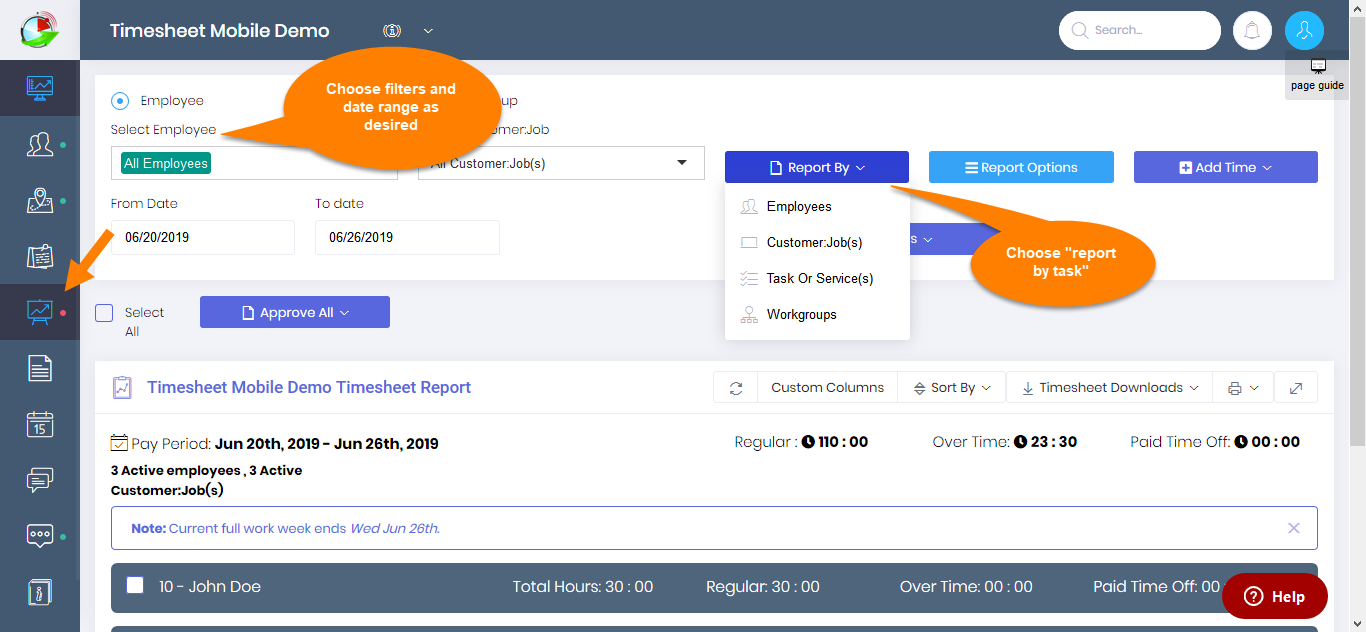 The total time spent on tasks or services is now displayed.  Click on a header to see details for that particular task or service (see below).  This information can be printed in PDF for your records.