Here's how you can get signature approvals for worker timesheets from your customers.
Settings: From the Admin, go to Report Settings by clicking the gear at the bottom of the menu then select Report Settings on the top tab. Then Enable Administrator/Manager Timesheet Approvals and Signature Approvals. (see below).eme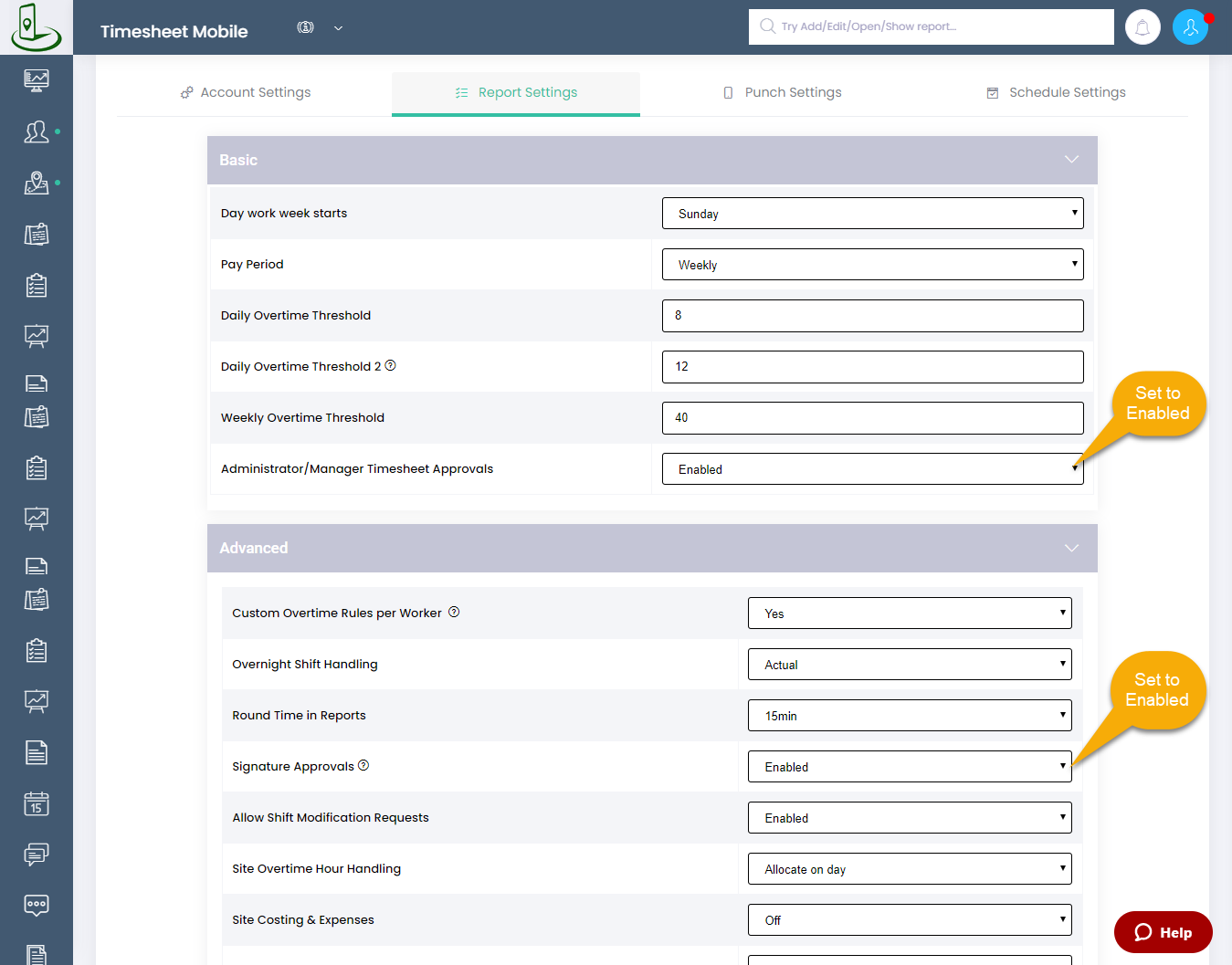 Manager Timesheet Approval: A manager must first approve the workers timesheet. Go to Timesheets and run and review report for the desired time period.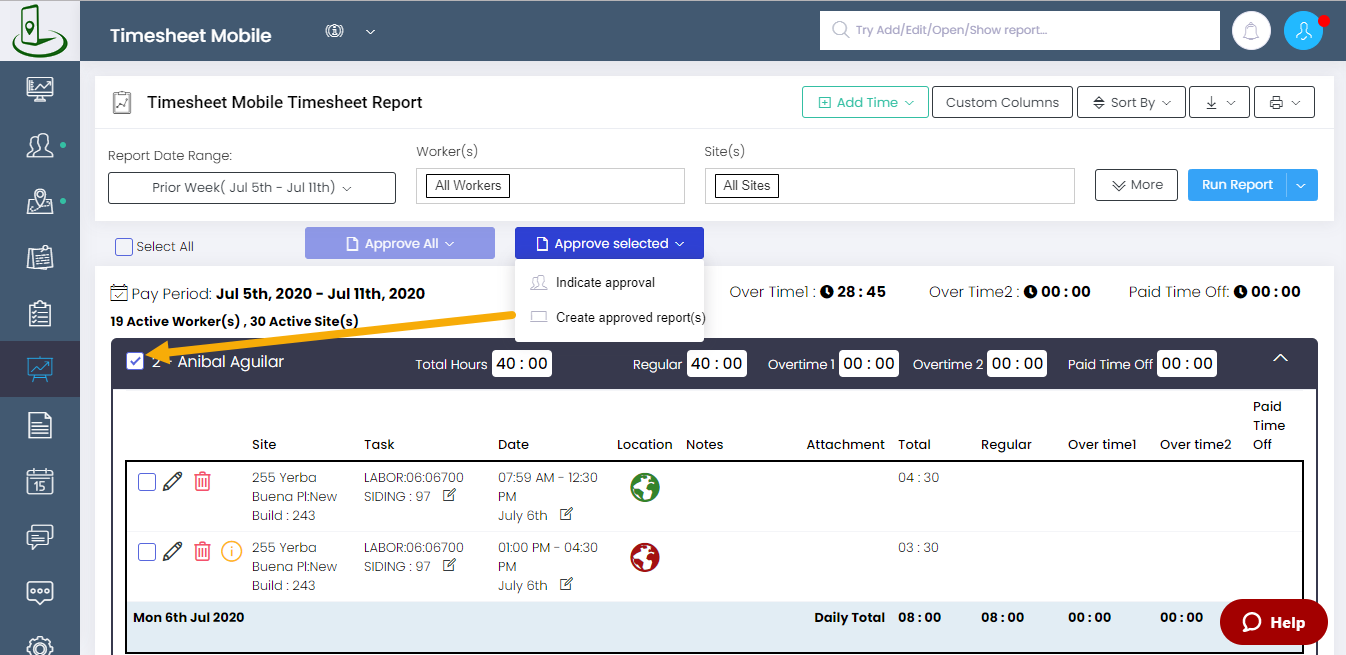 Getting Signatures: On the app, the worker goes to Reports->More->Approved Timesheets and selects the timesheet for signature approval.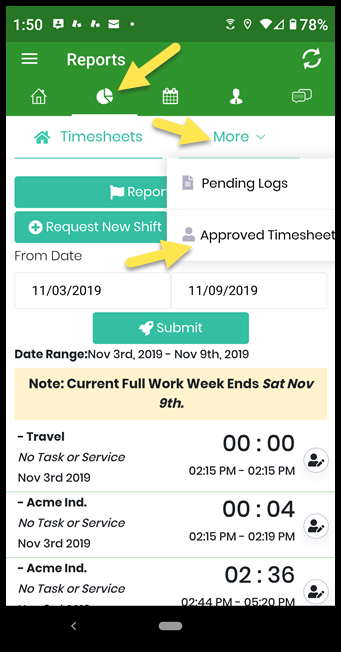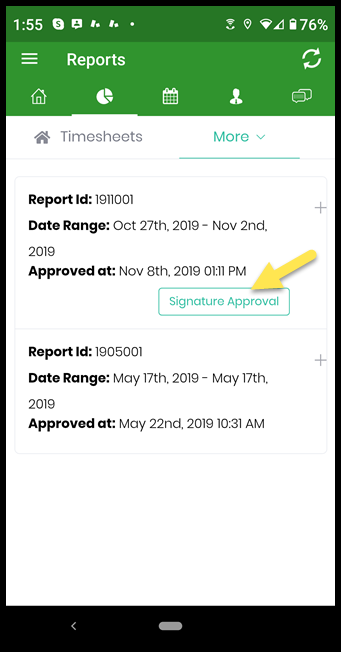 The worker signs in the Worker block and the customer or responsible person signs in the Manager block.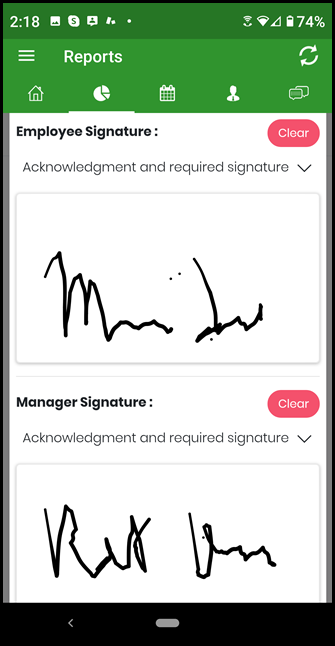 Viewing and printing reports with signatures: Go Approved Timesheets-> Weekly Timesheet Report and select the approved timesheet you want to view or print.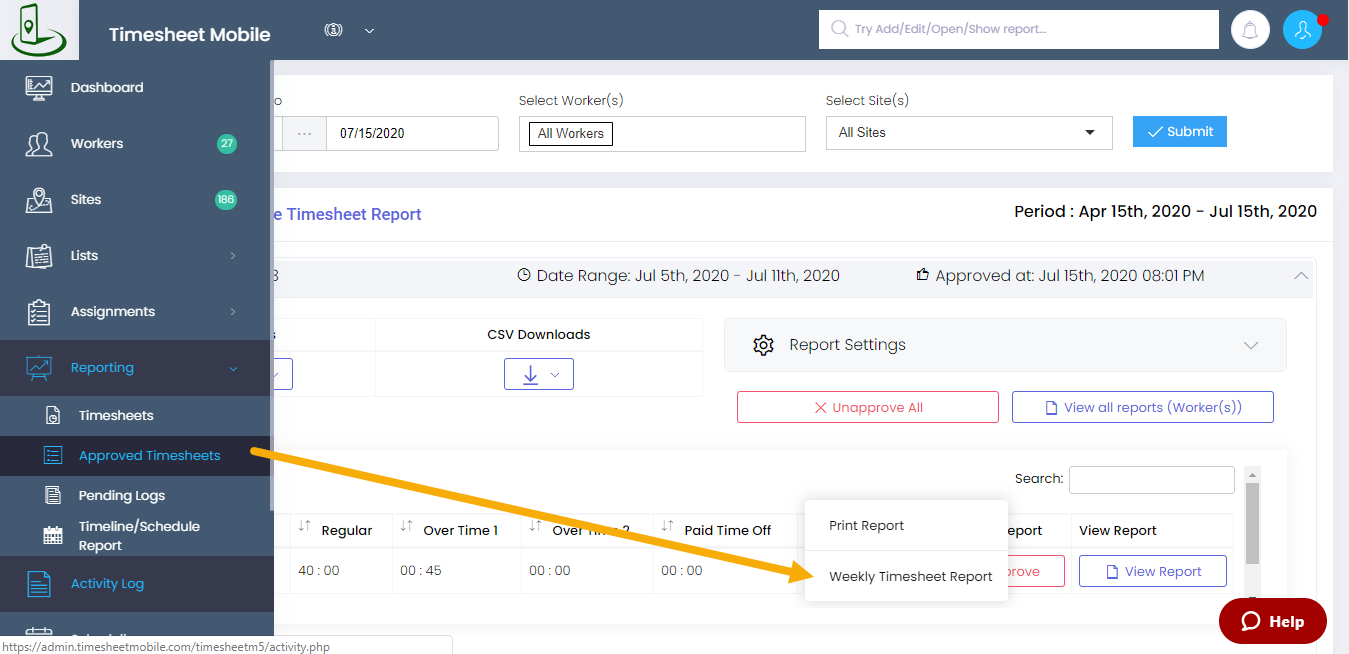 The timesheet and approval signatures with timestamps are recorded and archived.