In addition to the Timesheet Mobile smartphone app for Android and iPhones, workers can be allowed to capture their time via a web browser interface. Instead of requiring these workers to download the app and carry a phone around with them throughout the day, the web time entry method allows workers to log into their own dedicated account from any device connected to the internet through a browser interface. Once logged into their account, workers can easily start and stop a shift or enter times in a simple weekly timesheet format and view their timesheets. Note: features requiring smartphone locations or certain reminders and notifications will not be accessible for these workers.
Each worker will need permission to enter the work schedule through the web interface. To set this up for your workers, select the "Workers" tab from the side menu, click the more options icon next to the selected worker, and click "Quick Edit". Note: This can also be done from the worker "Control Panel" view.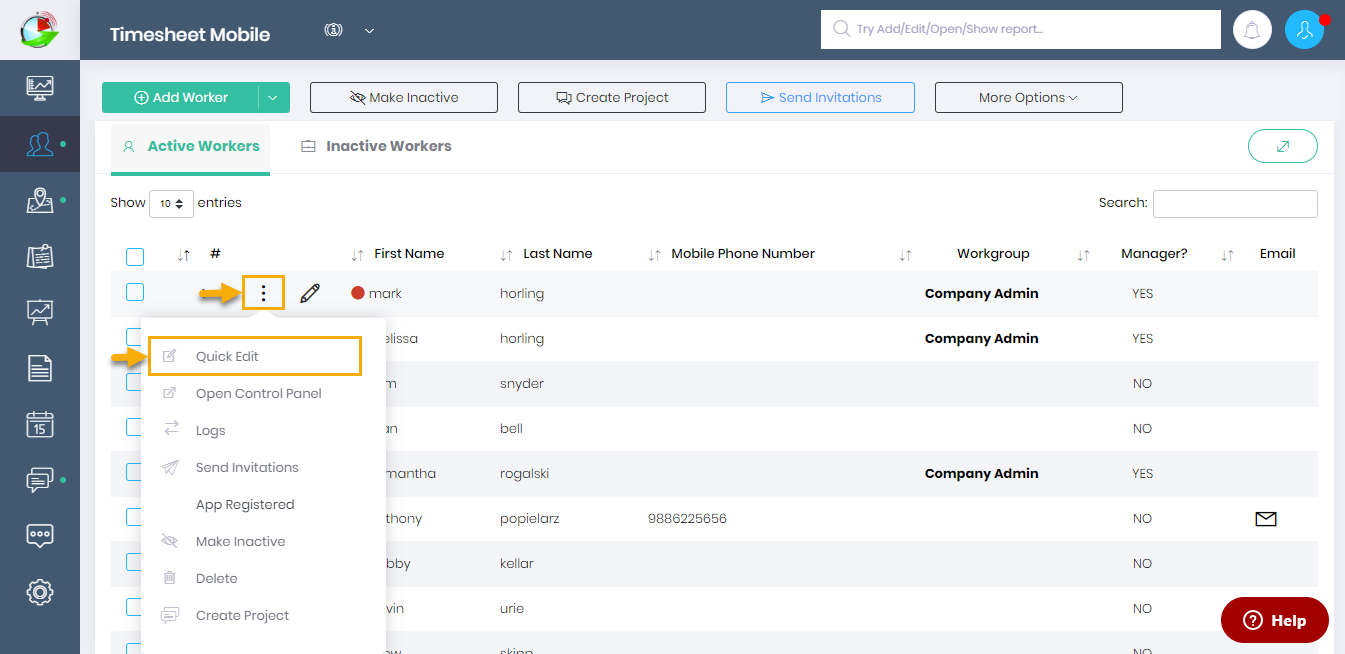 In the pop-up window, Under General, click the box next to "Allow Website Punches".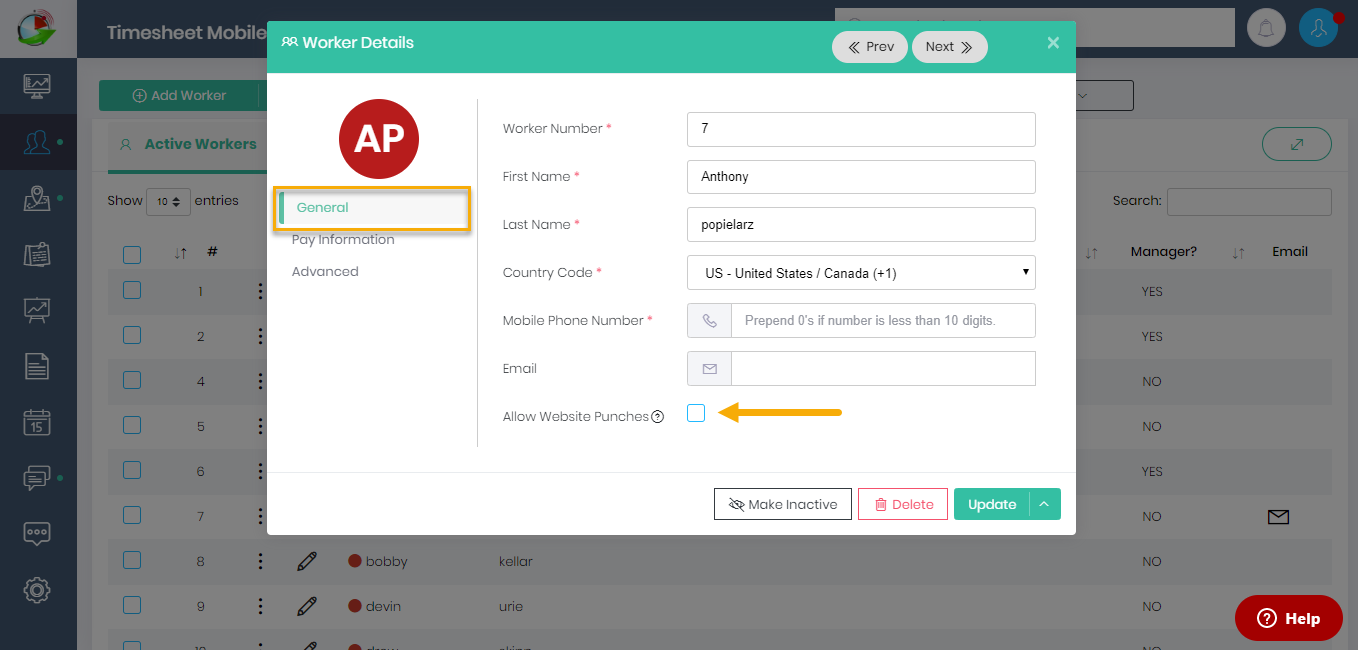 Changing this setting will display a screen and ask you to confirm your action. Select OK, enter the worker's email as prompted and save your changes. Complete the change by clicking "Update".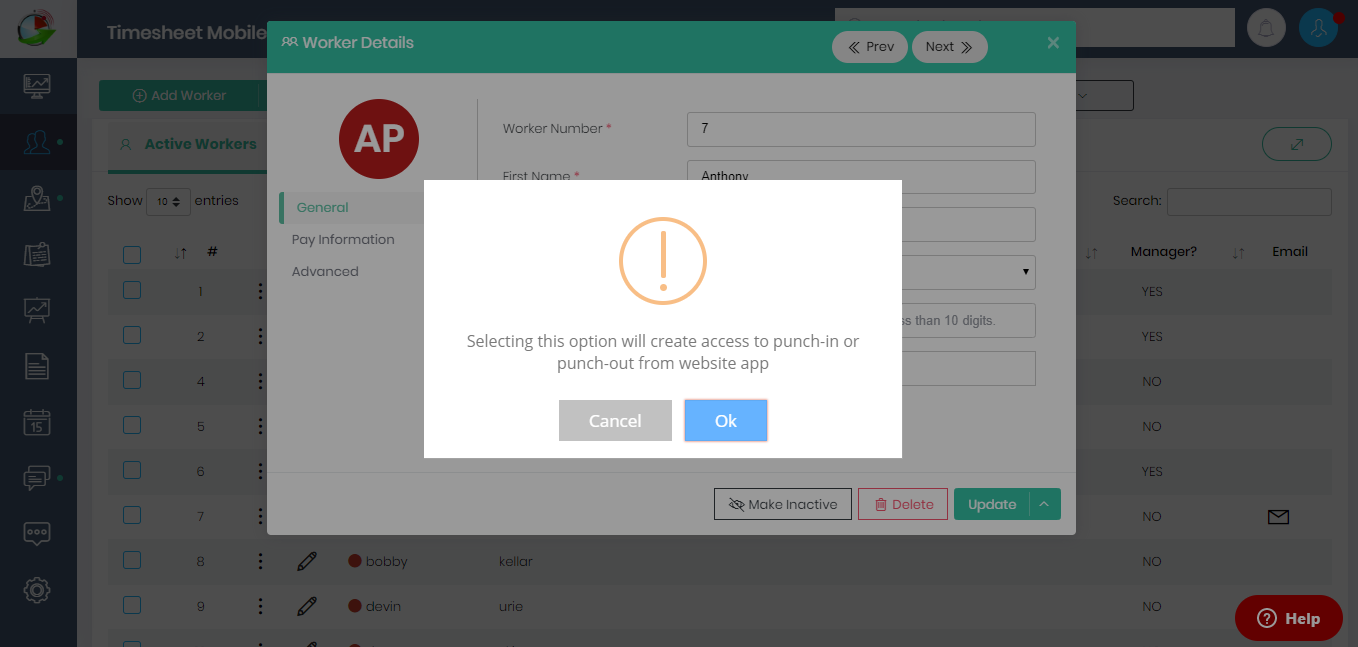 After completing the setting use "Send Invitations" to generate an email to that worker with instructions to access their web account. Note: This step is not necessary if invitations have already been sent to the workers and they know how to log into their web account.
SEND INVITATIONS SCREEN
When these workers log in to their Timesheet Mobile account, they will see both the Clock Interface and the Time Entry Tool as shown below for a laptop view and mobile browser view: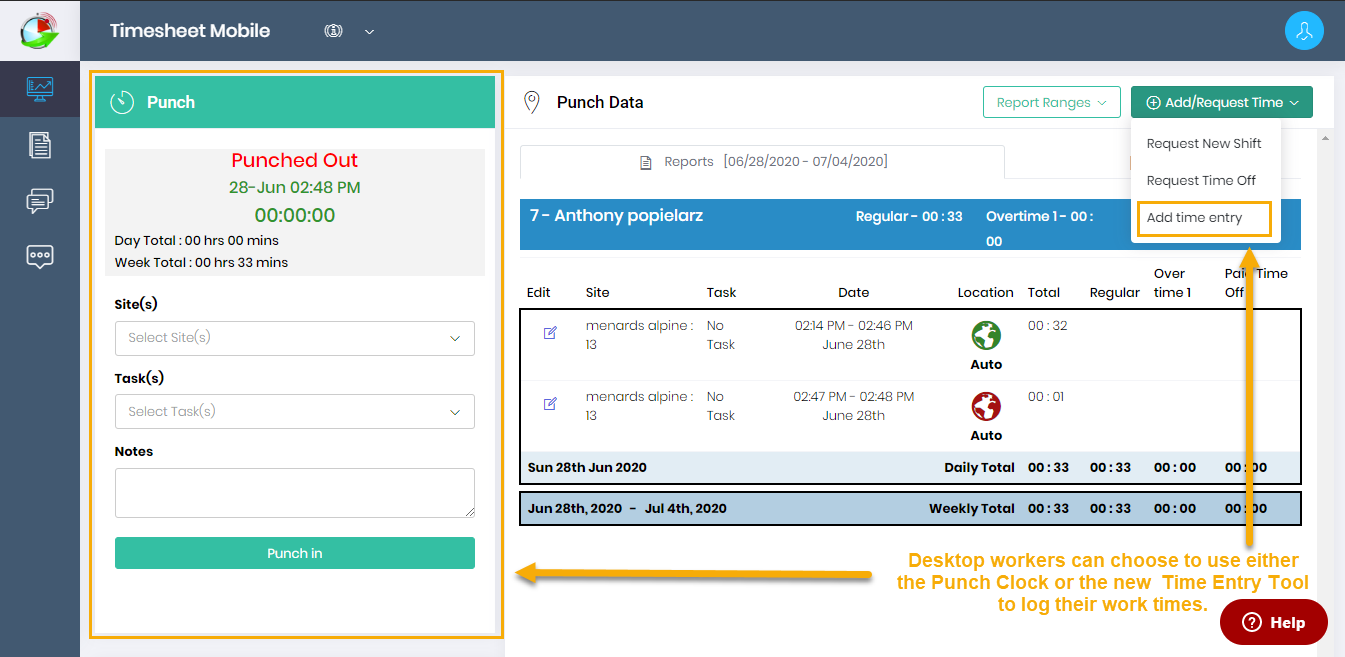 The Time Entry Tool also gives authorized workers ability to quickly enter time for a week. These workers can now quickly select the work week (1), select site and tasks (2), quickly enter times (3) and review totals for each site and day and for the week and click "Submit" (4) to enter time for the week.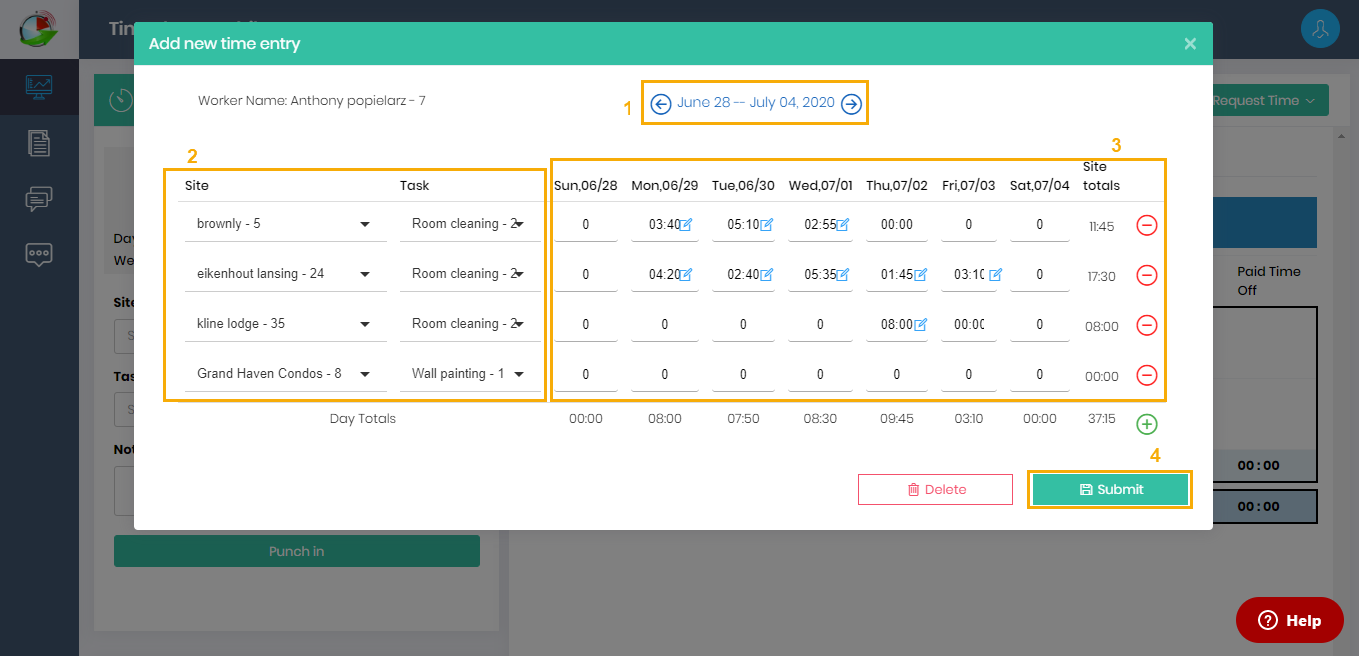 Workers can also view their current hours, prior day hours, and weekly totals by clicking on the Report ranges button above the punch clock.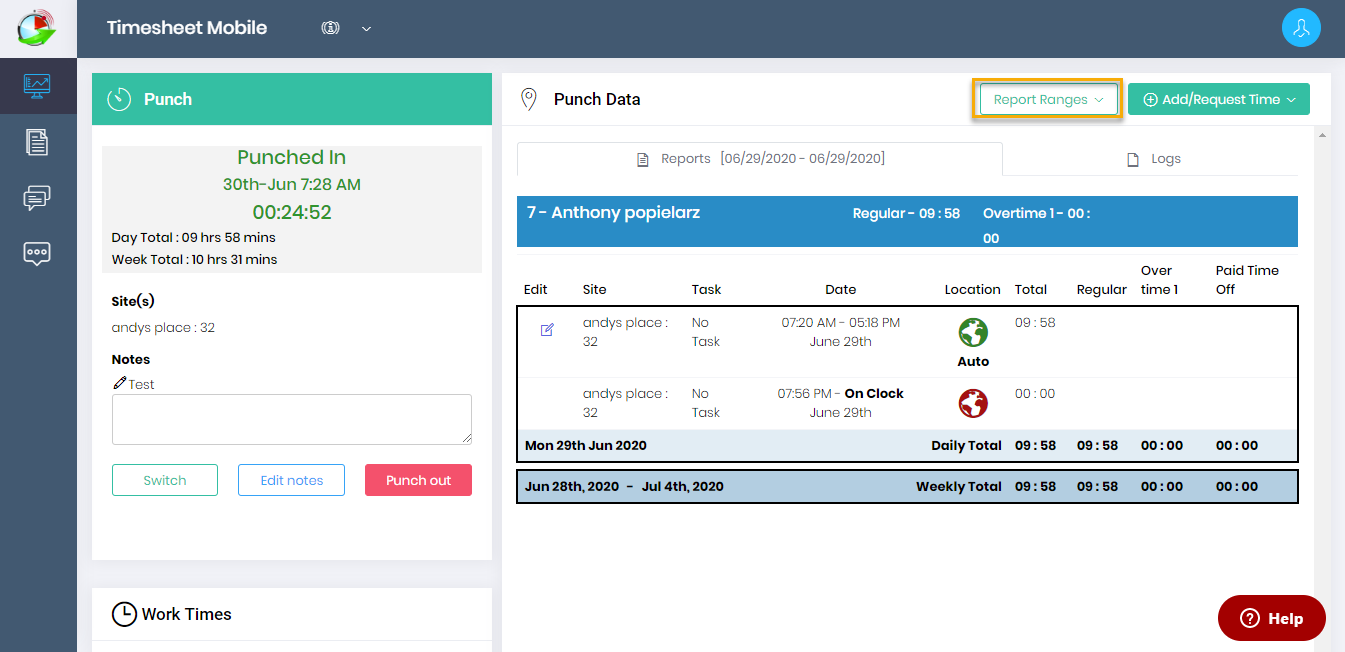 The locations captured for shifts will depend on the capabilities of the device used to access your web account. Also, features like geofence reminders and the automatic clock will not work for these workers. If these features are required, workers should use individual smartphone devices and install the Timesheet Mobile app for Android or iPhone.