TimeSheet Mobile Smart Search makes administering your account and running routine tasks even easier. In addition to regular Search options, intelligent search capabilities to make the Search Bar more useful than ever. These intelligent capabilities give you the ability to perform various functions with fewer clicks. Smart Search allows the use of natural search terms and in the future, it will be able to learn as it is used. Some of the Instant access Keyword functions are listed below.
Add/Create/New: By typing the word "Add" you can perform various Quick Actions like Adding Worker, Site, Task, Groups, Events, New shifts.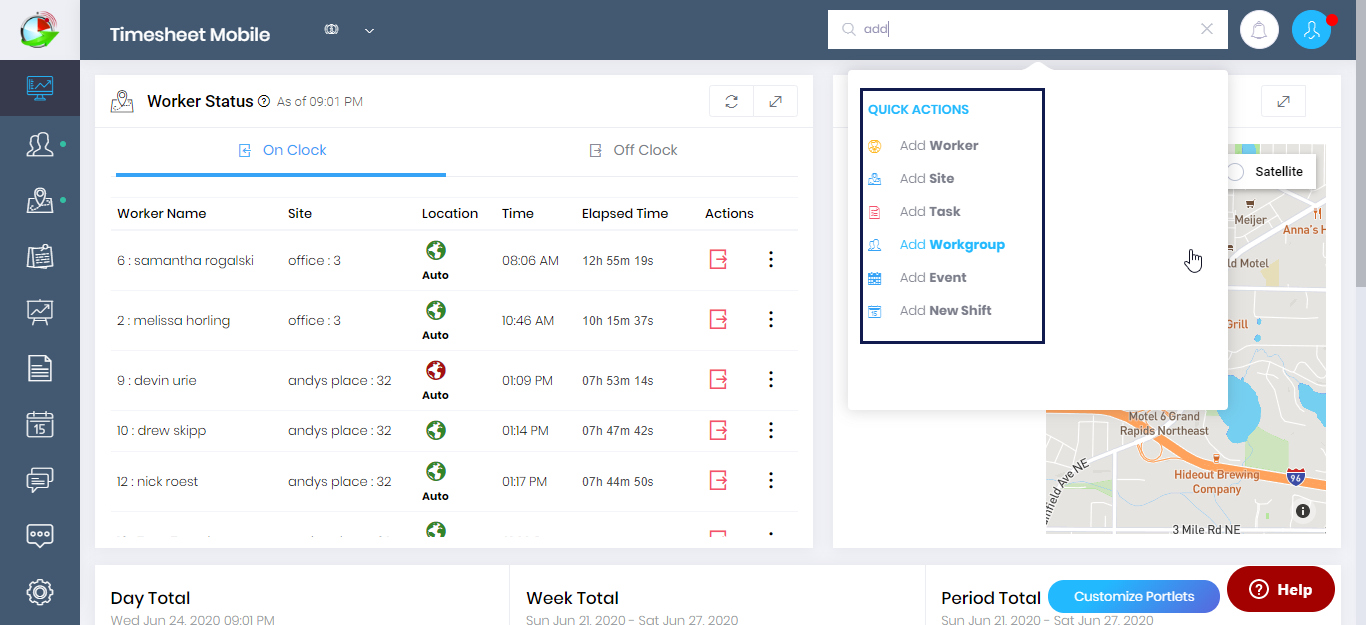 Edit/Modify: By typing the word "Edit" you can edit Workers, Sites, Tasks.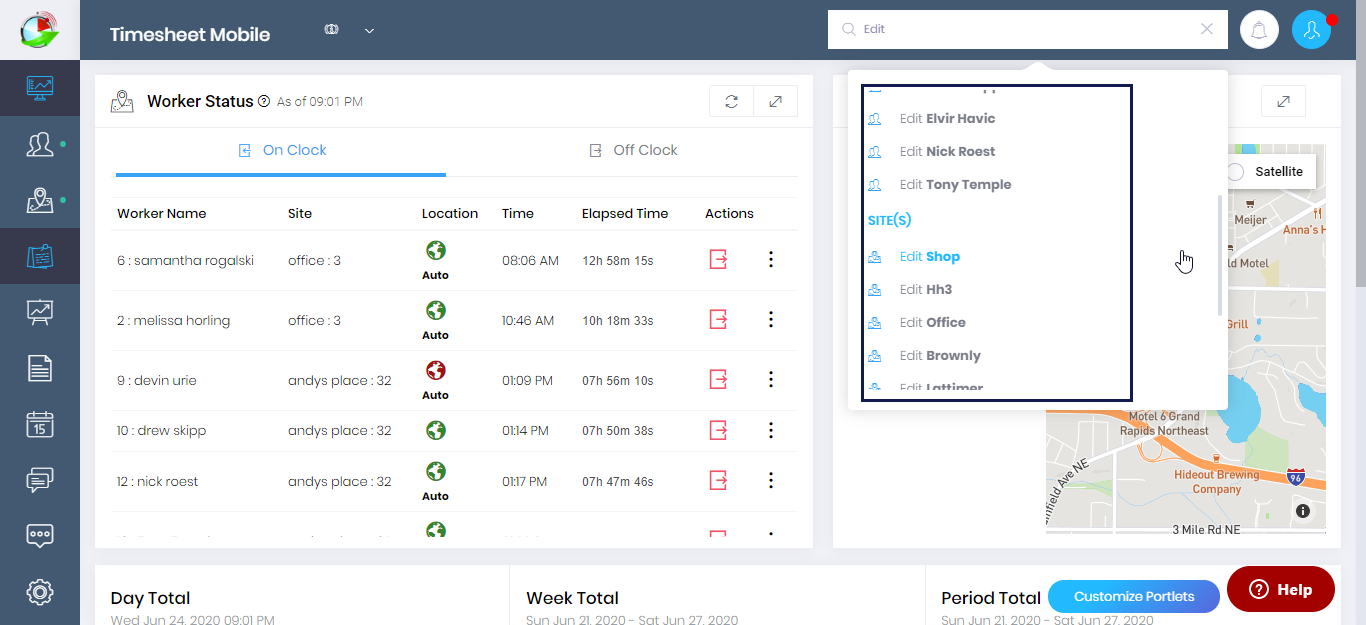 Open/Go to: By typing the word "Open" you can open several pages directly from the drop-down list without going to the side menu.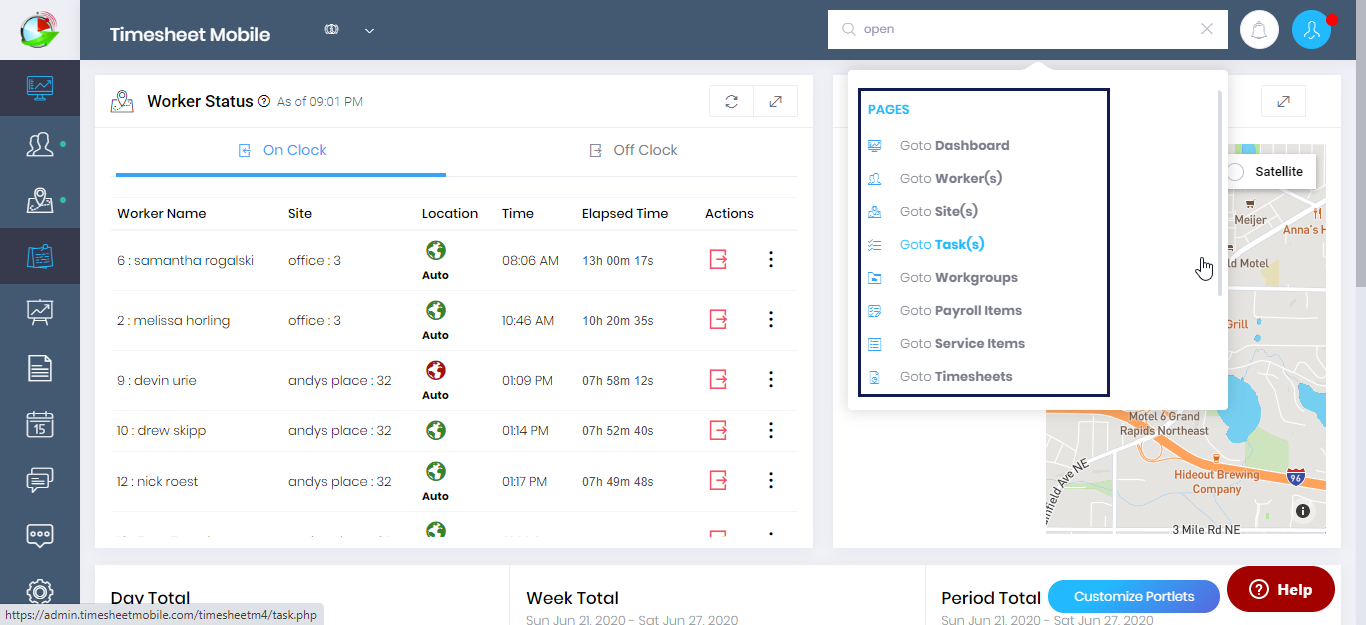 Settings: Type "Settings" in the search bar and it will result in a drop-down list containing all the Settings that are required to manage Timesheet Mobile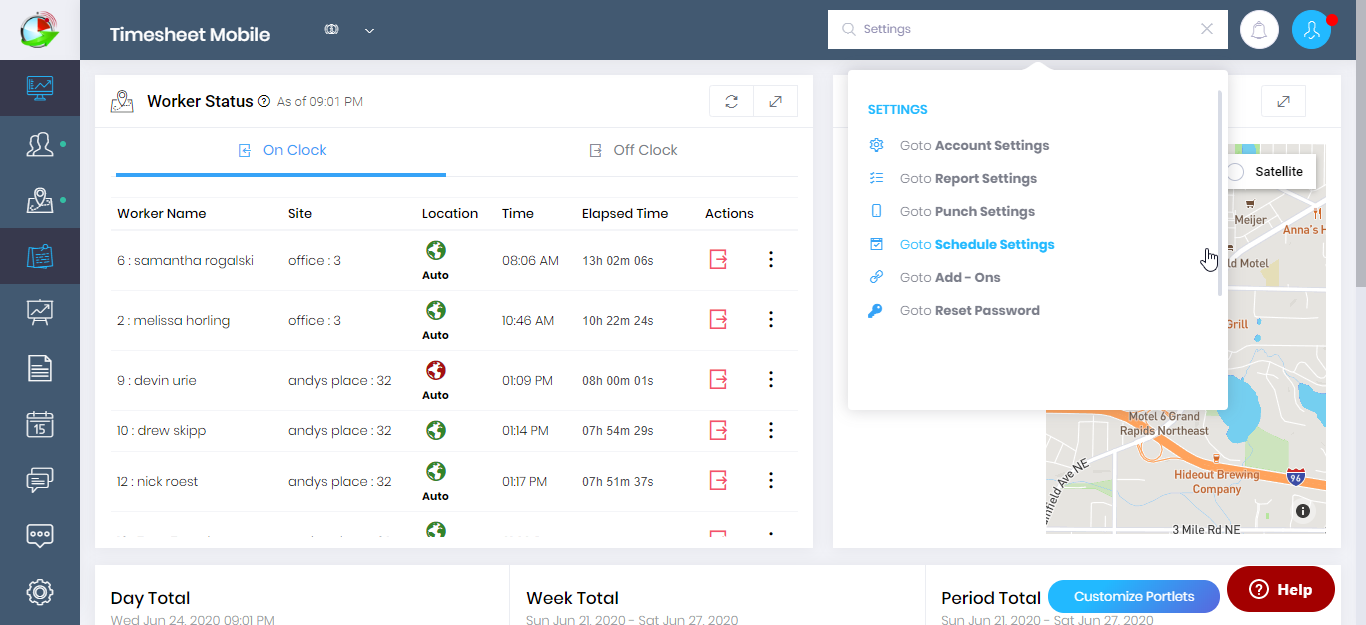 Report/Show/Show Report of: By typing these words, you can directly view the reports of workers individual periods like the current week, prior week, etc. You can see the reports of a specific worker by entering their worker's name or worker's number.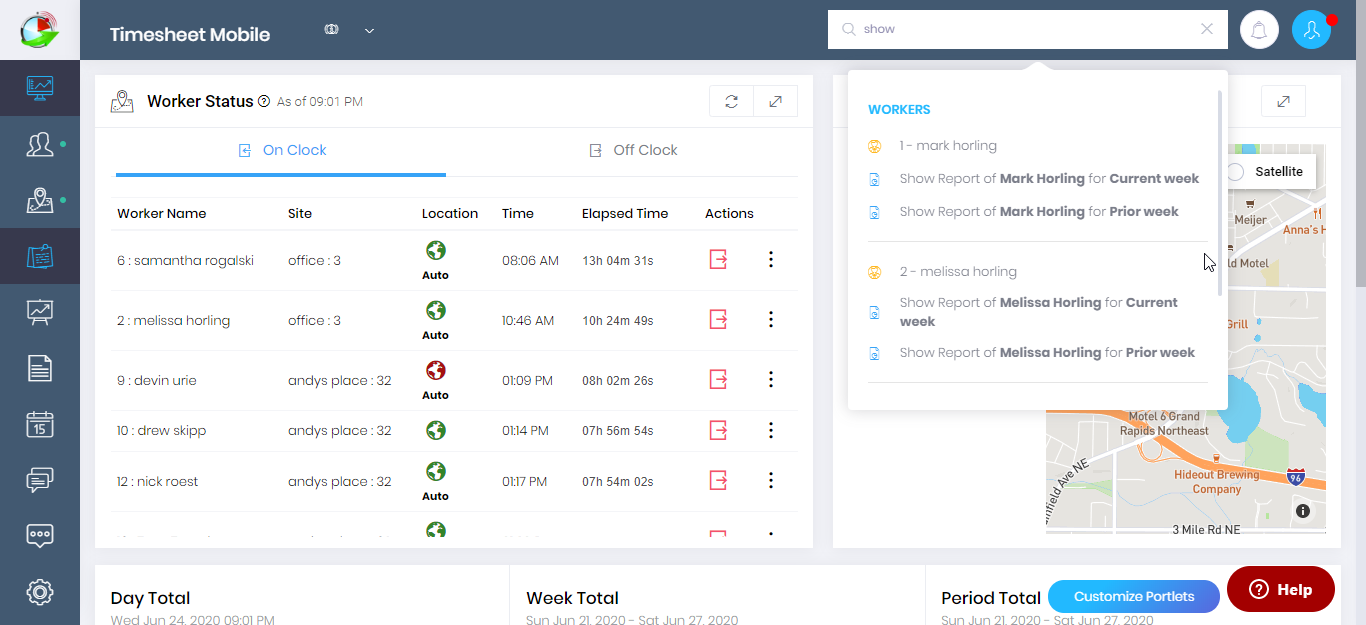 The above functions are just a few other keywords that perform instant actions built into Timesheet Mobile Smart Search.