Timesheet Mobile recently updated our customer and job site address look up to include "Places". This addition has helped customers set up geofences quickly and more accurately (Setting Geo Fences with Places) but unfortunately, some locations with secondary address information such as an apartment or suite number do not always return a place to choose from since this additional information is not necessary to the GPS coordinates used to define the geofence. Responding to calls for a solution two new fields have been added to each site record - Address 2 and Info.
Now you can select from places returned when entering an address or location, use the Address 2 field to add an apartment, suite or other secondary address information and even include site specific information (e.g. Key to garage under the fake rock OR Lock box combination 15-3-7) to a site. See below for an example site record and where to add this information.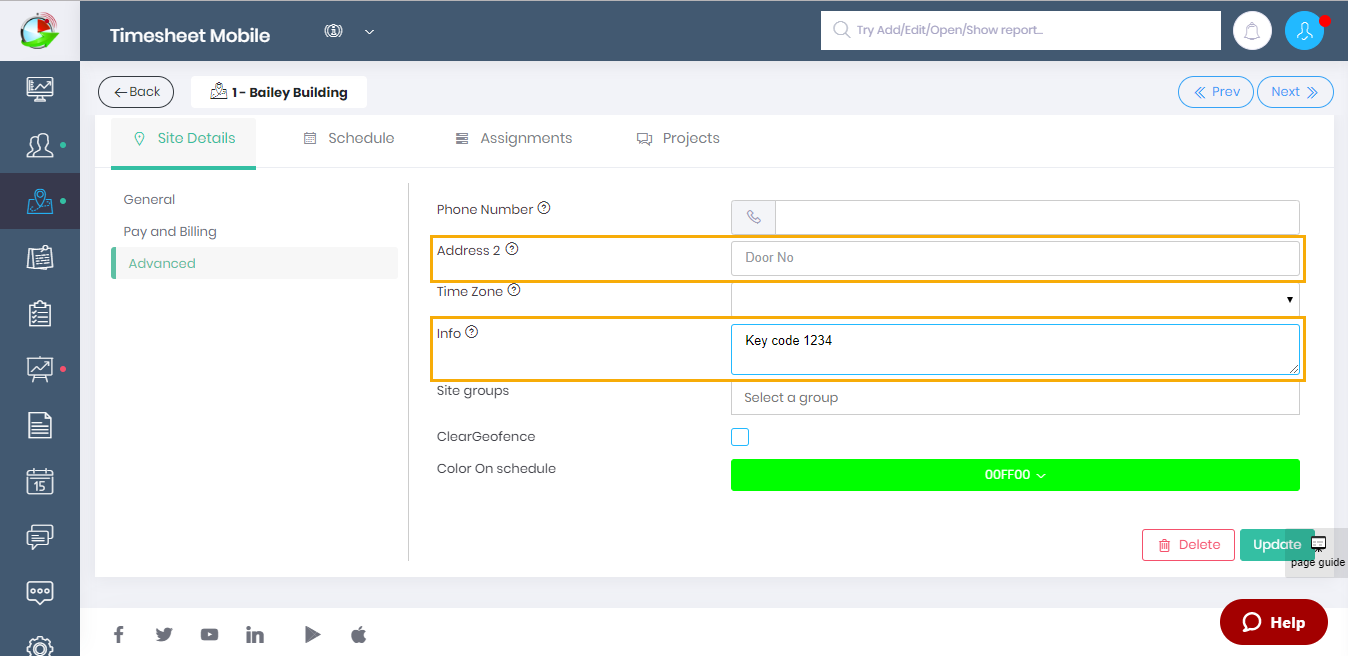 In addition, the secondary address and information fields are visible in the Timesheet Mobile smartphone app (Android version 21.1 and iPhone version 9.6) by clicking on the information button

on the Customer:Job screen. Now Workers can have even more information about customer and job specific details to help them perform their work more efficiently.
Android Screen: iPhone Screen: