Collaboration, check lists, team messaging, task management and photo sharing.
On the Timesheet Mobile admin panel

To start a project, select a Job and click Add Project.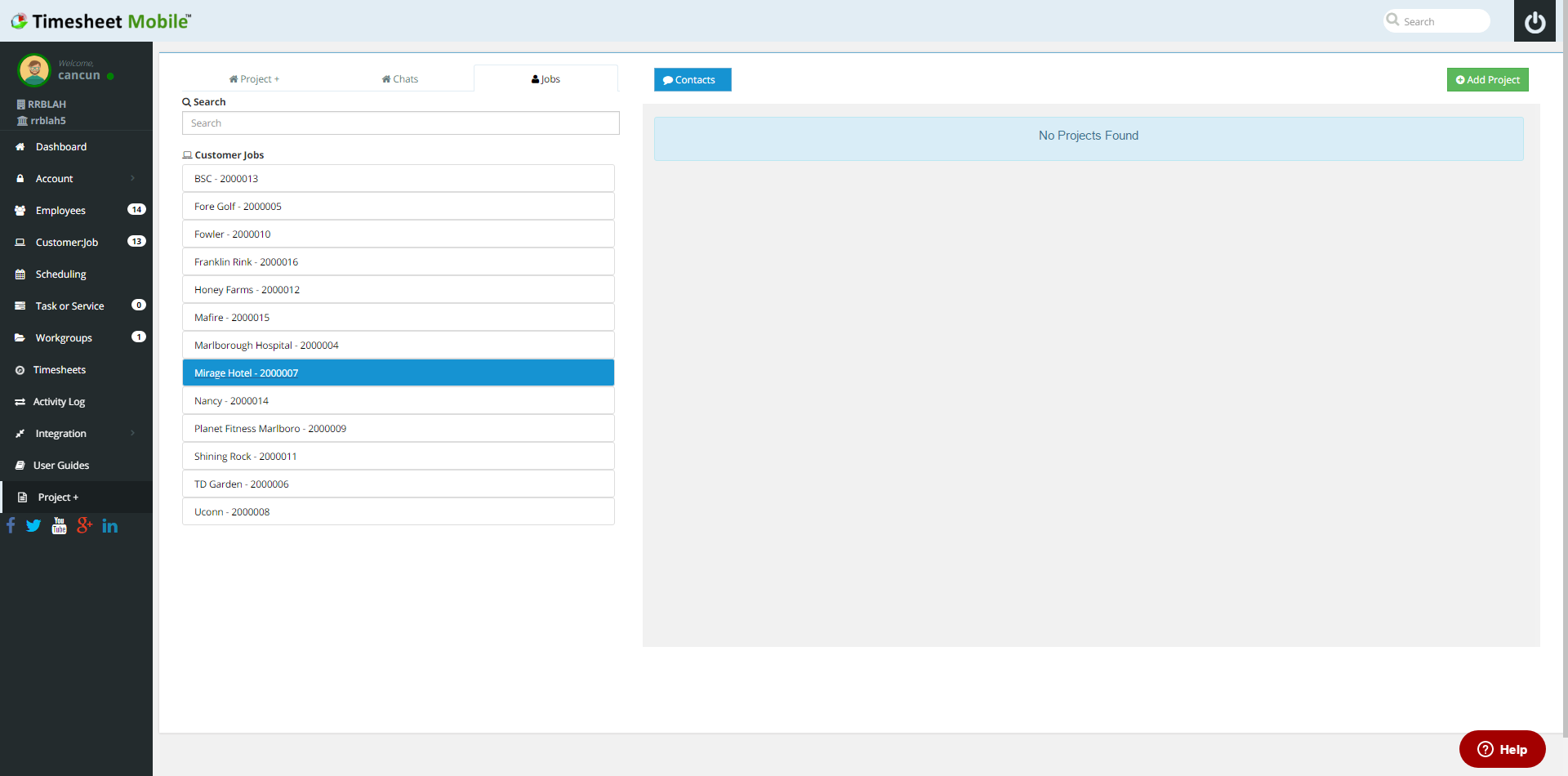 A new Project Card will be created showing the Project Name, Description and Team Members.  On the Project Card, you can click the buttons to chat with team and add checklists.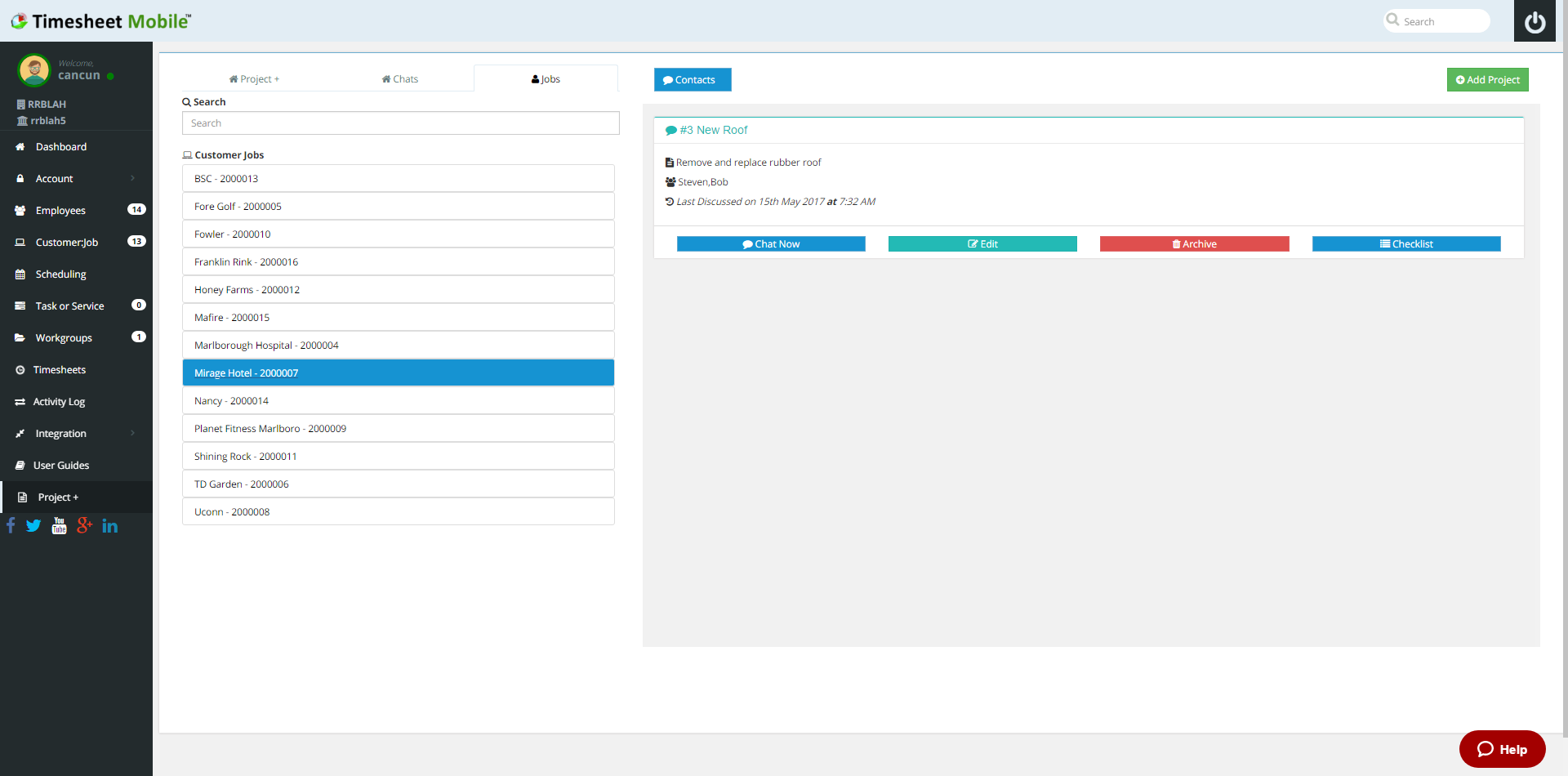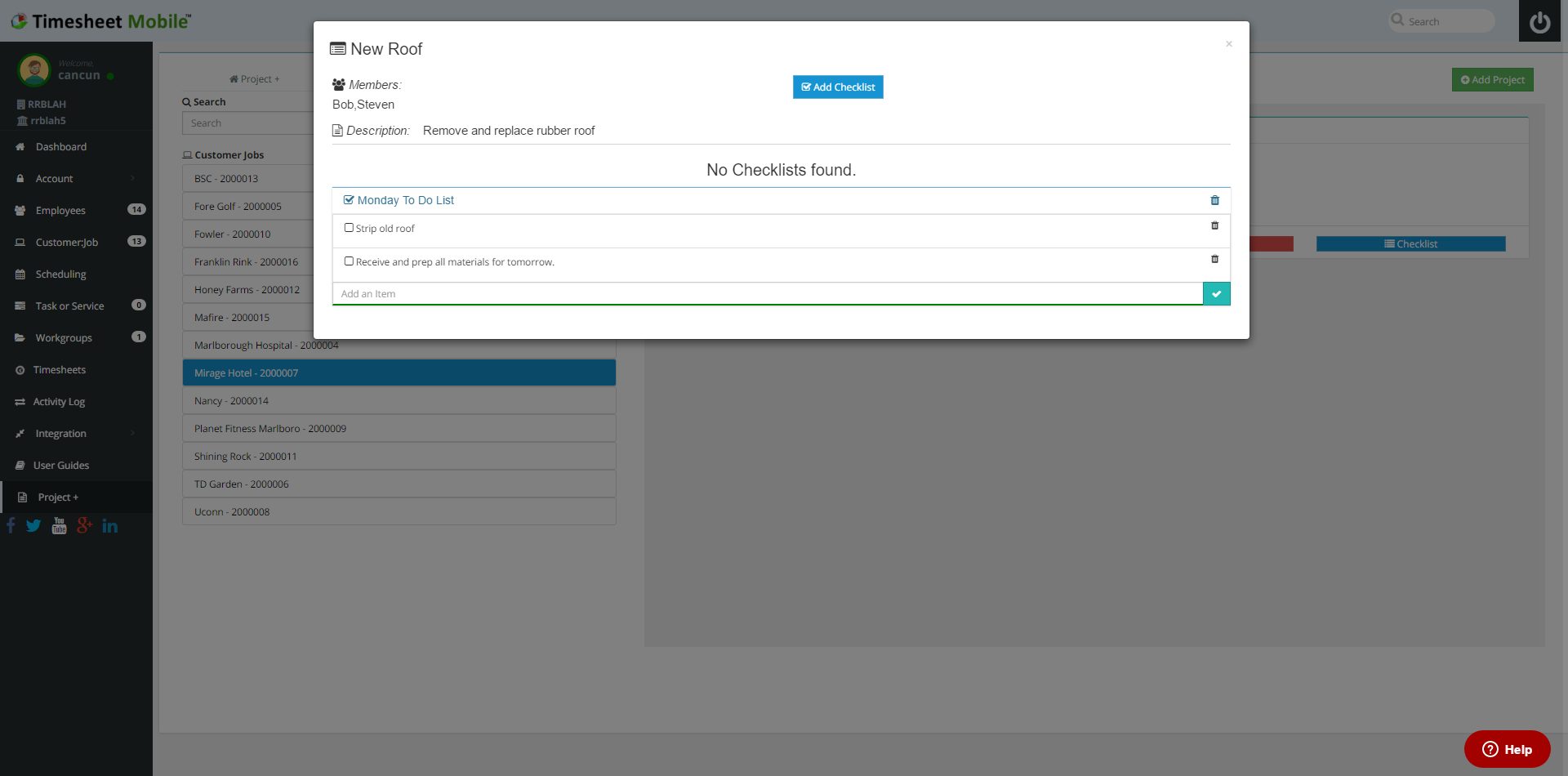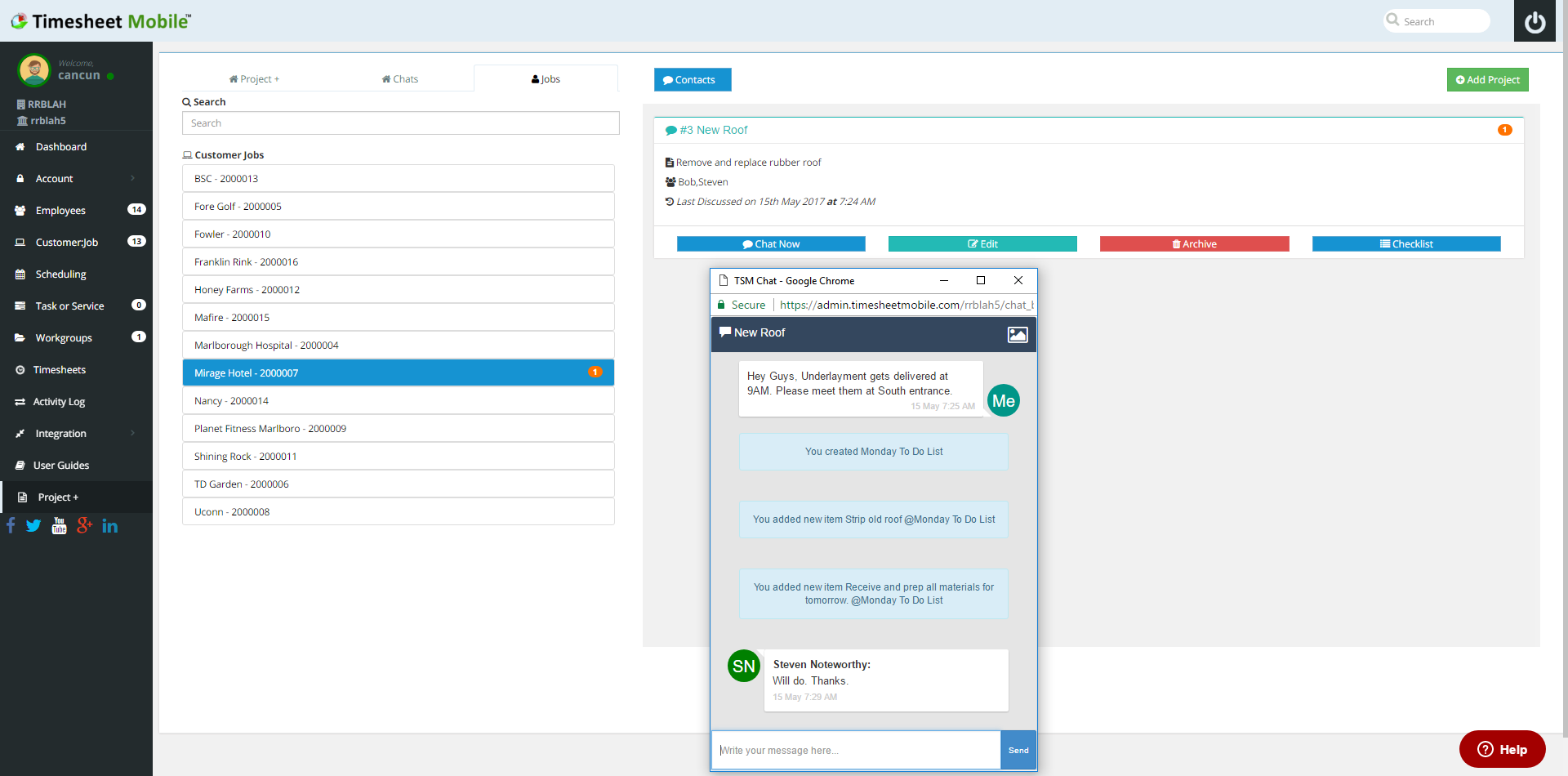 When you send a message, all team members listed will get instant notification on the Timesheet Mobile app and will be able to reply, check off checklist items and send photos.
On the Timesheet Mobile App
Staff can check off items on the checklist, respond to instant messages and send photos.