Here's how to get your billable labor hours into QuickBooks and create customer invoices.
1. Ensure you have a Service Item assigned to either the Customer:job or Task in Timesheet Mobile.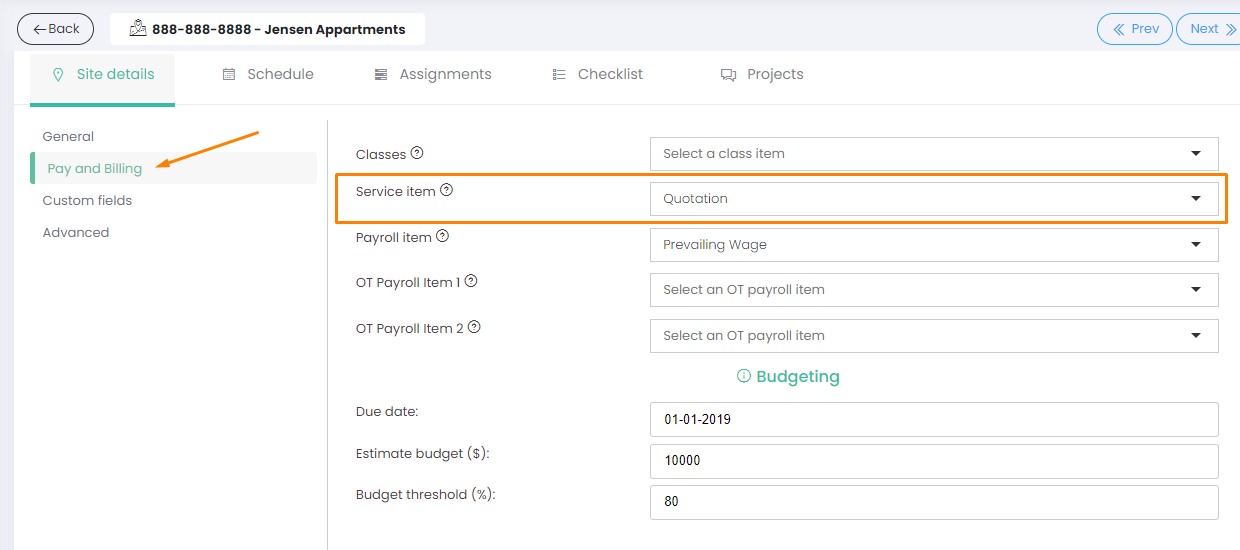 2. Run and review Timesheet Report for the time range desired. (If Timesheet approvals is On, approve timesheet and go to Approved Timesheets page.)
3. If timesheet is good, import to QuickBooks Online from the Timesheet Downloads pull down.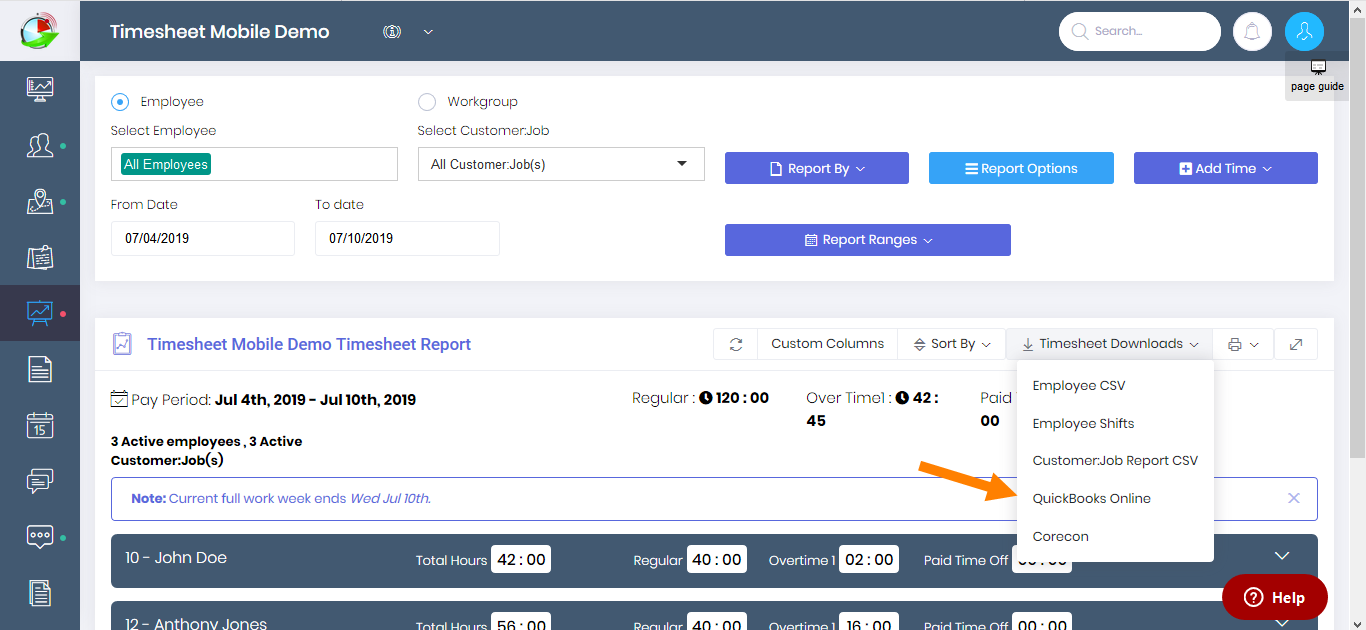 4. Once imported, you can view billable time charges in QuickBooks Online. Go to Sales->Customers and select the customer you would like to invoice. There you will see billable time entries and can create invoices.