Timesheet Mobile has long provided a fast and easy way to enter your customer or job geo-fence sites. New enhancements give even more control over the resulting geo fence radius through a new Account Setting "Settable Default Geo-Fence Radius":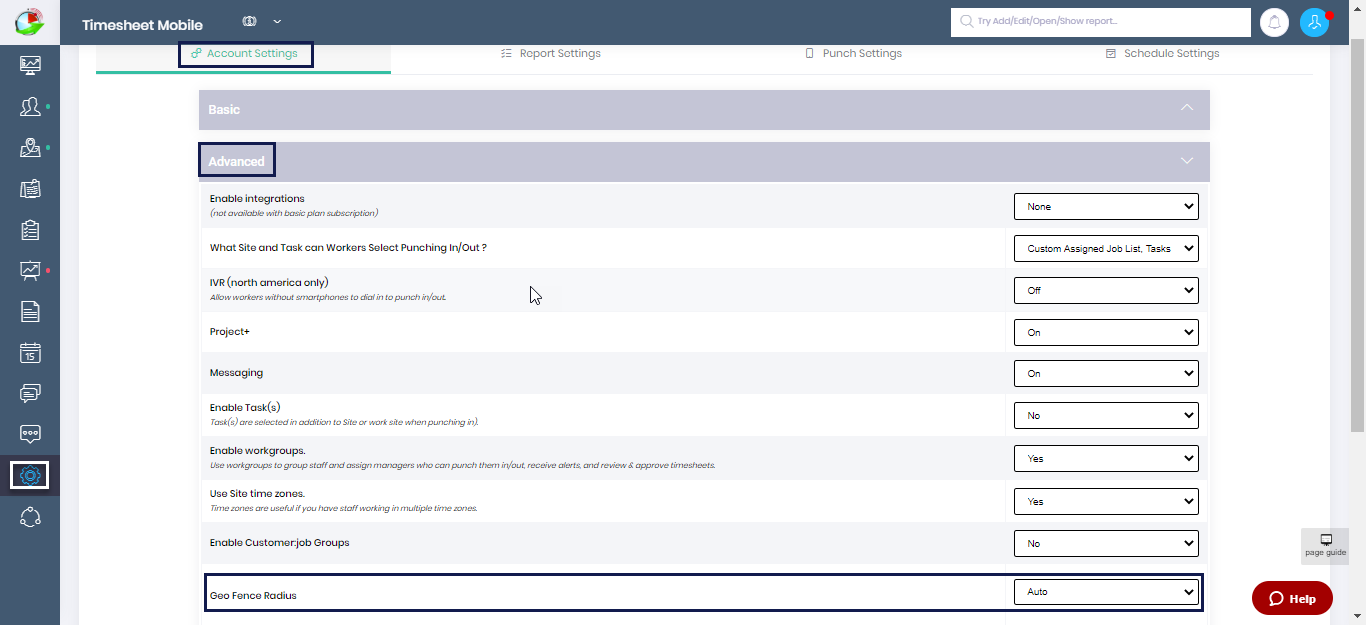 If set to the default value (Auto) the geofence radius value set for the geofence will be determined by the result obtained from a query to the map programming interface. This query typically results in values of 0.31 miles (500 m) for urban locations and 0.62 miles (1000 m) for rural locations. The geofence radius values can still be modified by editing the customer or job or in the control panel for the job.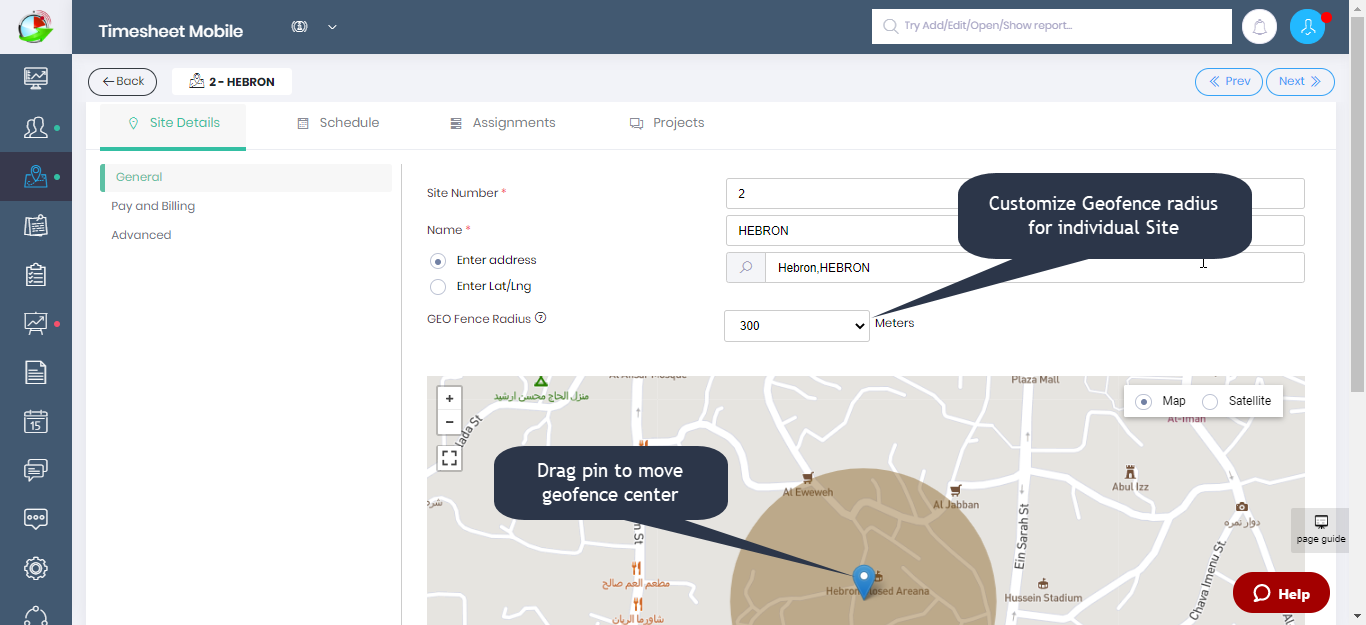 Changing to "Manual" will allow for a default geofence radius to be selected. The value must be at least 0.12 miles (200 m). Once set, all job geo fences created will receive the default radius value. There is even a way to set all previous job geo-fences to this default value!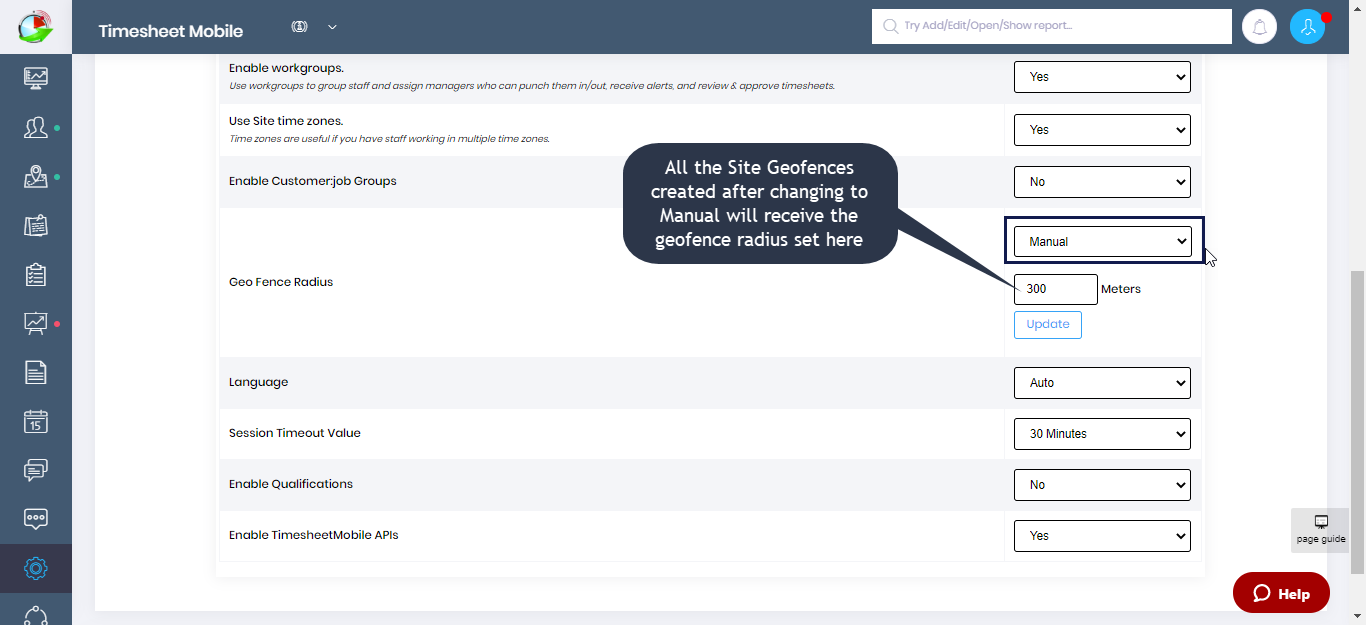 These enhancements help to set consistent geo fence radius values for your job sites while still allowing for full customization for those sites that require it. Contact customer support if you have any questions about setting up your geo fences.