Expanding on the ability to display a job checklist at the end of shift (see Individual Job Checklists), Timesheet Mobile users can now create multiple global checklists that can be used for one or more Sites
To create a global checklist, click on the Site in the side menu and look for the "Global Checklist" button (see below).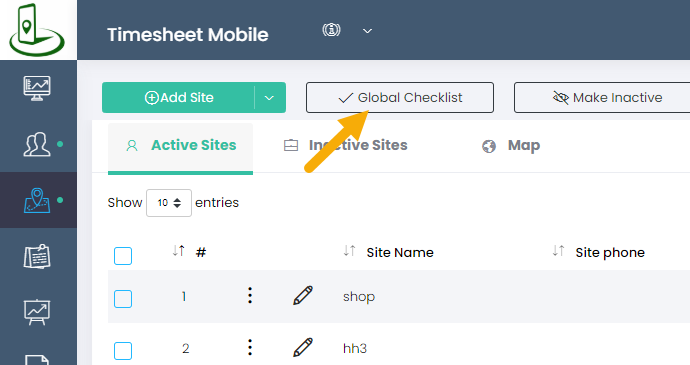 When you click on the "Global Checklist" button, the following window appears from which you can create global checklists and add items. Click on the "+ Add Checklist" button to begin. Once created, these checklists will be available for each Site (or you can continue using the custom/manual checklist if you had previously created some for your jobs).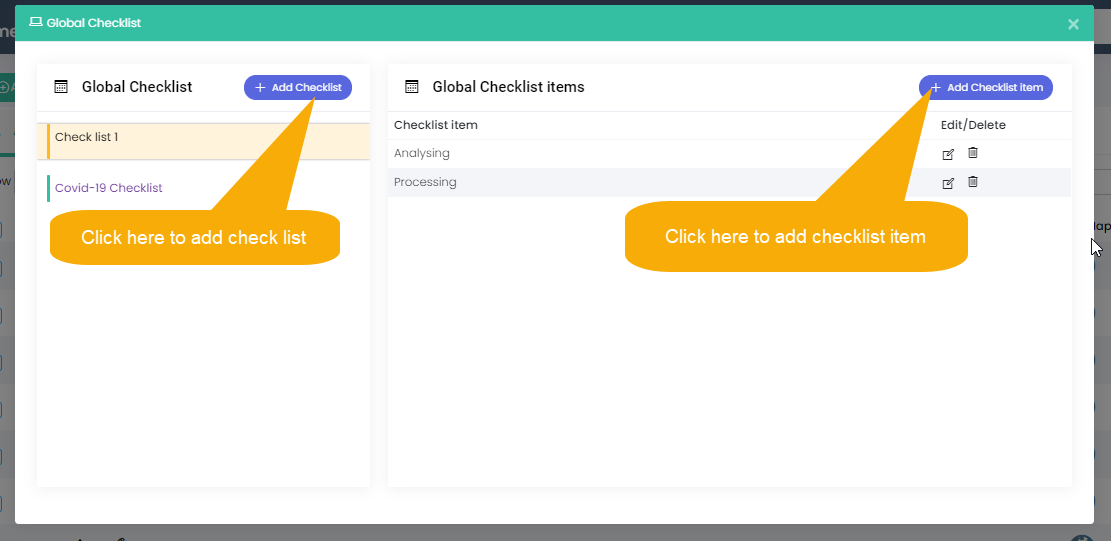 To choose which checklist to use for the Site: 1) Click Site on the side menu, 2) Open the Site Control Panel View, 3) Click Checklist. You will be able to choose whether to display one of the global checklists you created or use a manual/custom checklist. You can add more checklist items or even copy a global checklist to customize for the job.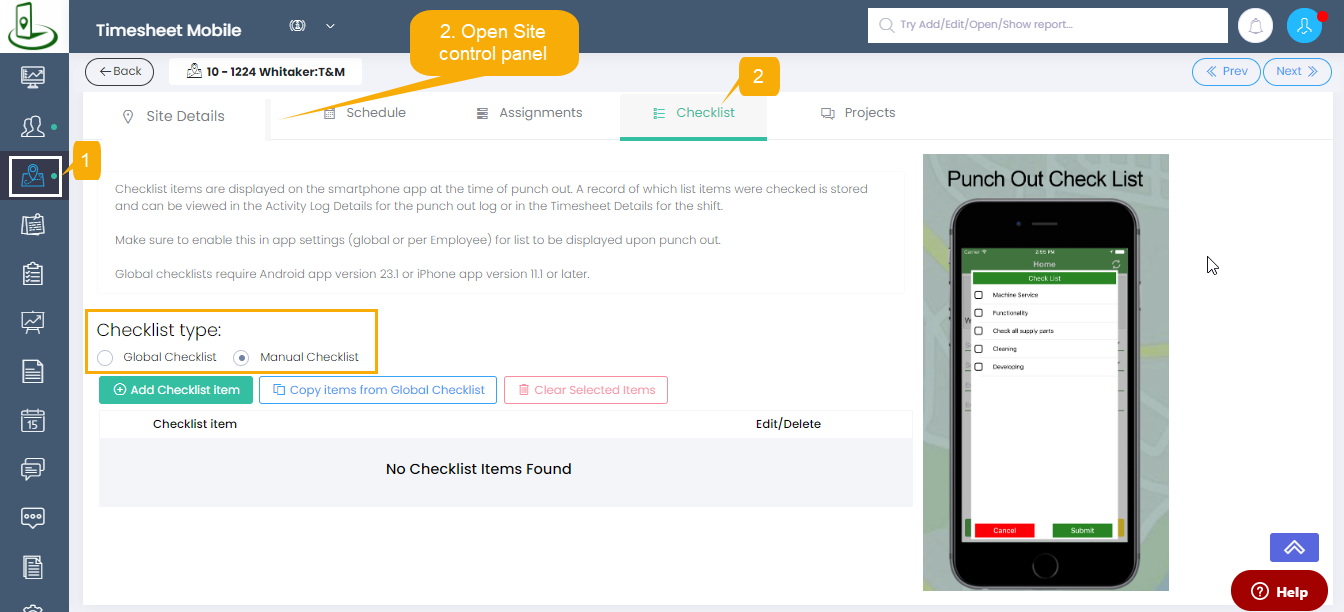 One way to view checklists is through the Activity Log. Click on Activity Log, double click on the shift you wish to view and the Activity Log Details window pops up.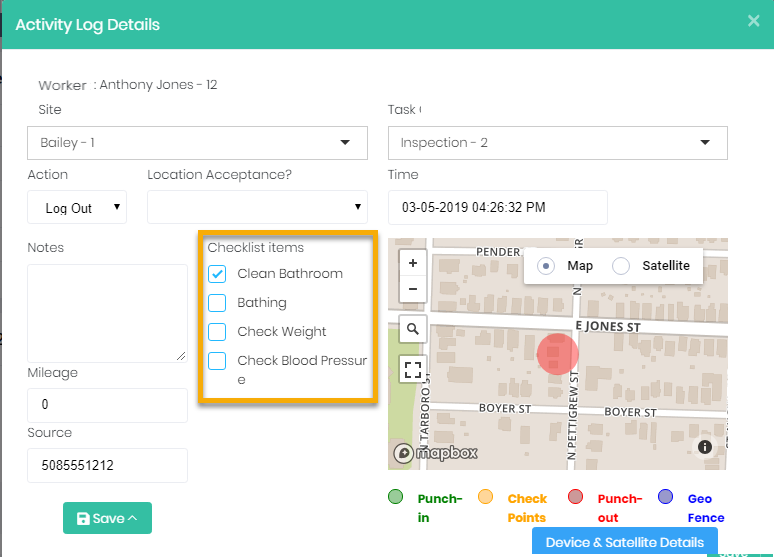 You can also view checklists in a Timesheet Report. Click on Reporting from the side menu, and select Timesheets. Double click on the shift you want and the Timesheet Details window pops up. Click on Checklist items to see what items have been checked off.