To create Tasks, go to the settings page.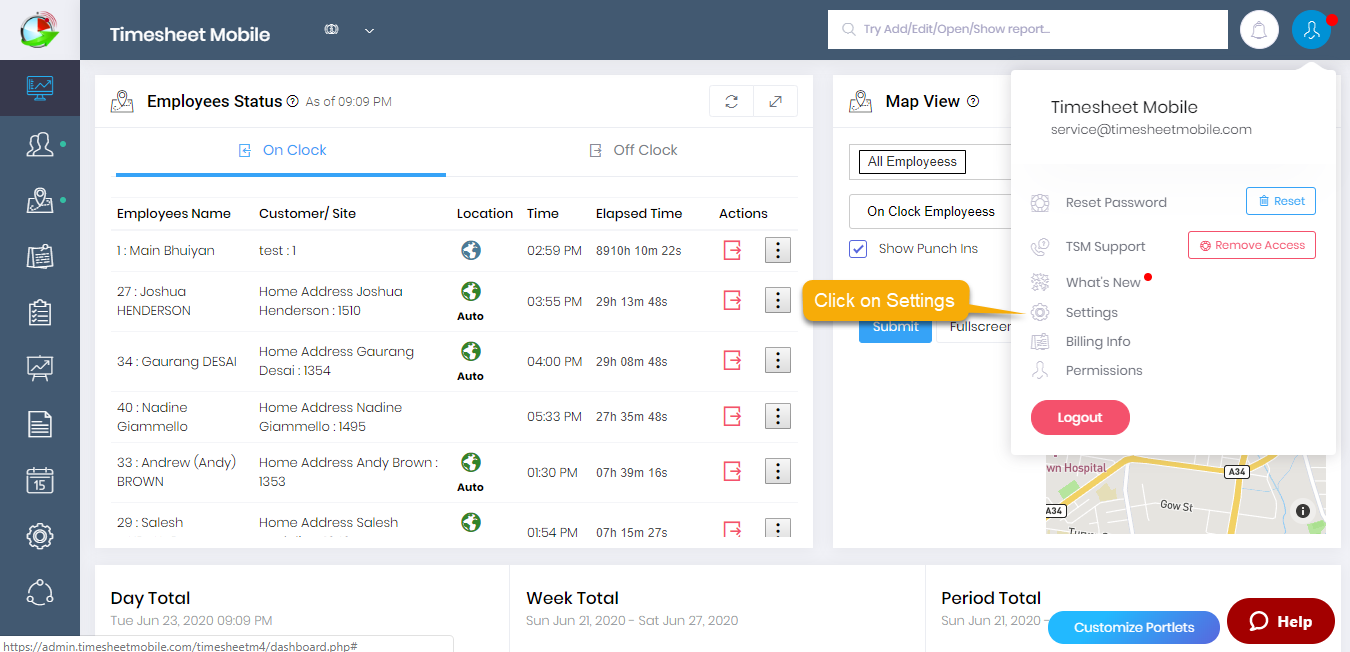 In settings page click on Account settings, set Enable Tasks to Yes under Advanced tab. When this setting is enabled, tasks are selected in addition to the work site when punching in.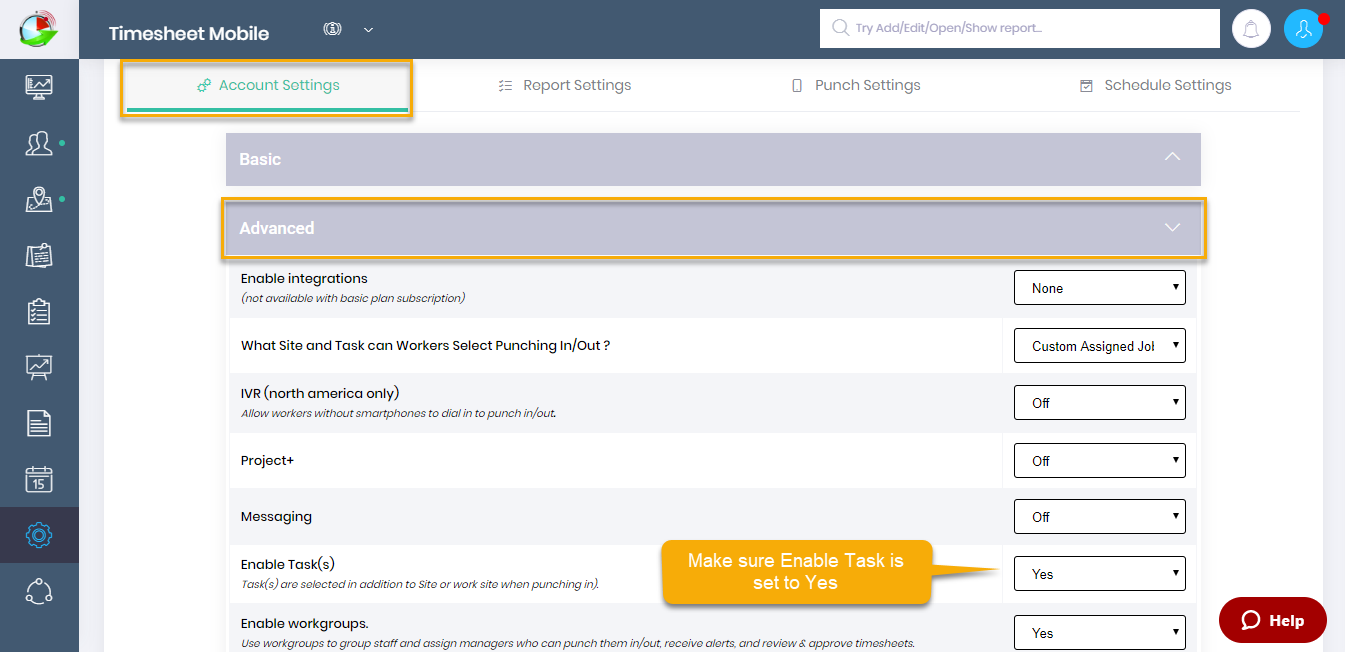 From the Main Menu, select Tasks, then begin creating your items by clicking the Add Task button.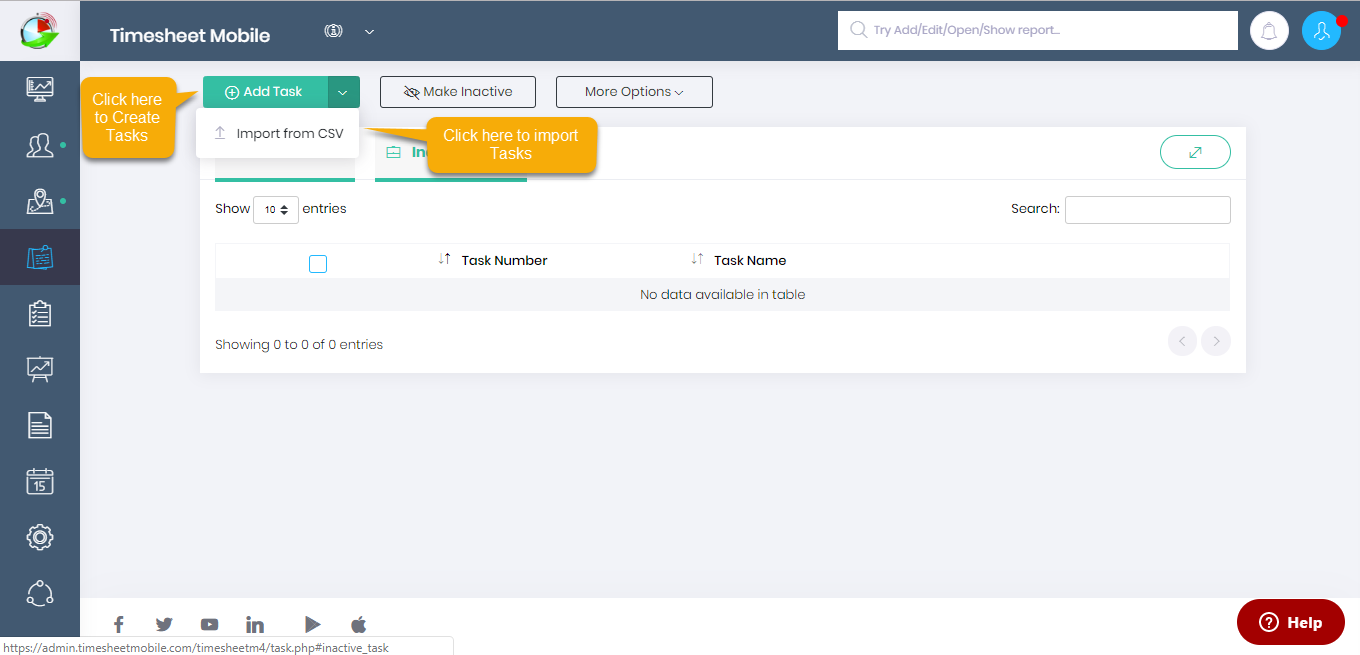 This following window will appear. Fill out the fields and click Save when finished.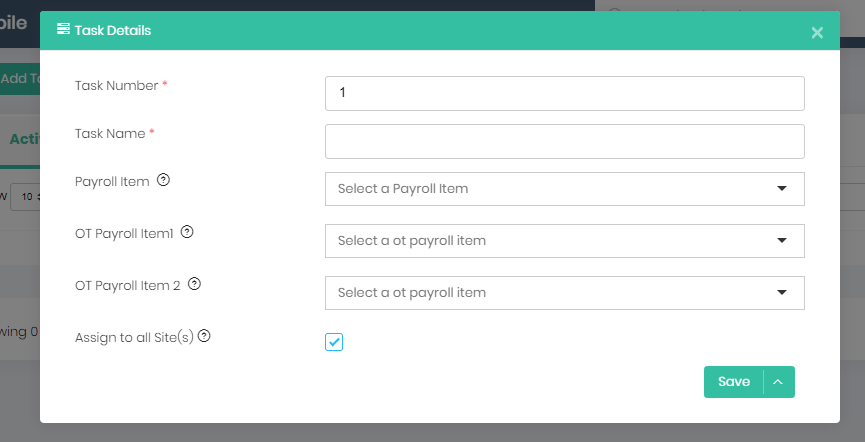 If you want to import Task(s) from a CSV (comma separated values) file, click on Import from CSV. The following window will appear. Download the sample CSV and fill out the details. Browse to that file and import.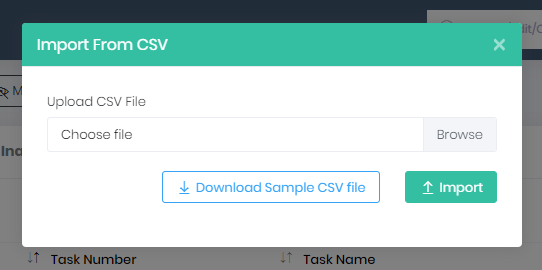 If the data in your imported CSV file has any errors, the system will show an error message like in the image below. You will need to correct the errors stated and try your import again.