Timesheet Mobile can help companies who need to comply with UK regulations for mandated rest breaks and maximum working hours. By enabling UK Regulatory Hours setting in Report Settings (see below) designated managers and administrators can be set to receive alerts when workers exceed mandated maximum working hours or whose punch in may violate rest break periods.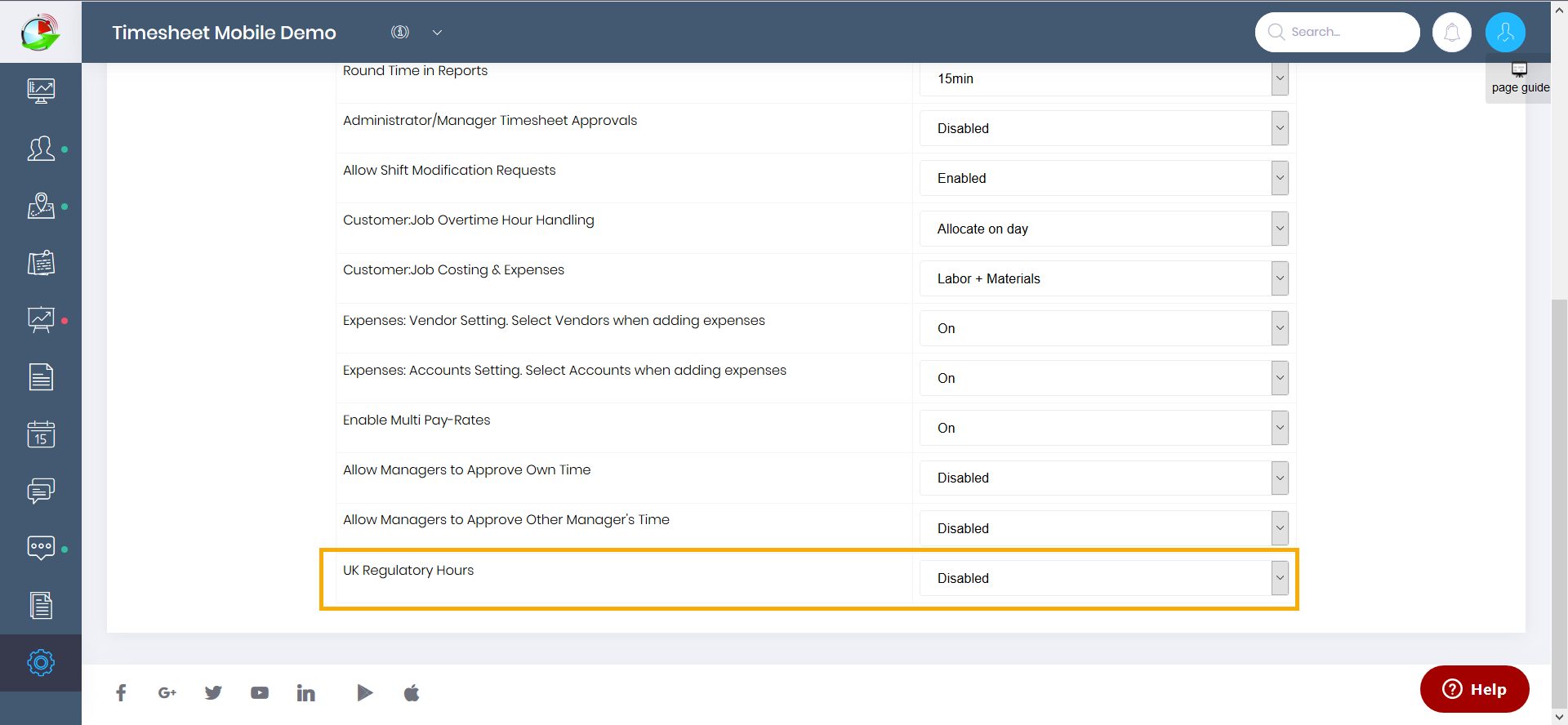 Maximum Working Hours
Special regulations govern the maximum working hours in the UK as detailed in: https://www.gov.uk/maximum-weekly-working-hours. At the beginning of each work week, Timesheet Mobile will calculate the average total hours each employee has accumulated over a 17 week window. If this average exceeds 48 hours, an email alert will be sent to managers and administrators for each affected worker.
Rest Breaks.
In addition to facilitating unpaid breaks (see Break Prompt), Timesheet Mobile can also monitor for potential violations of the UK rest break violations detailed in: https://www.gov.uk/rest-breaks-work. When enabled, each employee punch in via the smartphone app is monitored and compared to the previous punch in. If a violation occurs, managers and administrators can receive an email alert indicating this condition. To set up the alert, follow the instructions to choose alerts for each manager and administrator as detailed in Customized Email Alerts. The alert will notify managers if an employee punch in violates the 11 hour rest break period so that further action may be taken.