For employees using the Timesheet Mobile smartphone app version 23.0 for Android or 11.0 for iPhone you can now require that they choose a customer or job and enter notes or mileage.  When set to "Mandatory" in App Settings (globally, individually or for workgroups), the app will enforce certain conditions:
1. For mandatory customer:job, the app will require that the employee selects a customer or job and there will be no option to choose "No Customer:Job".
2. For mandatory notes/mileage the app will enforce that the employee enters something in the field before completing their punch in/out.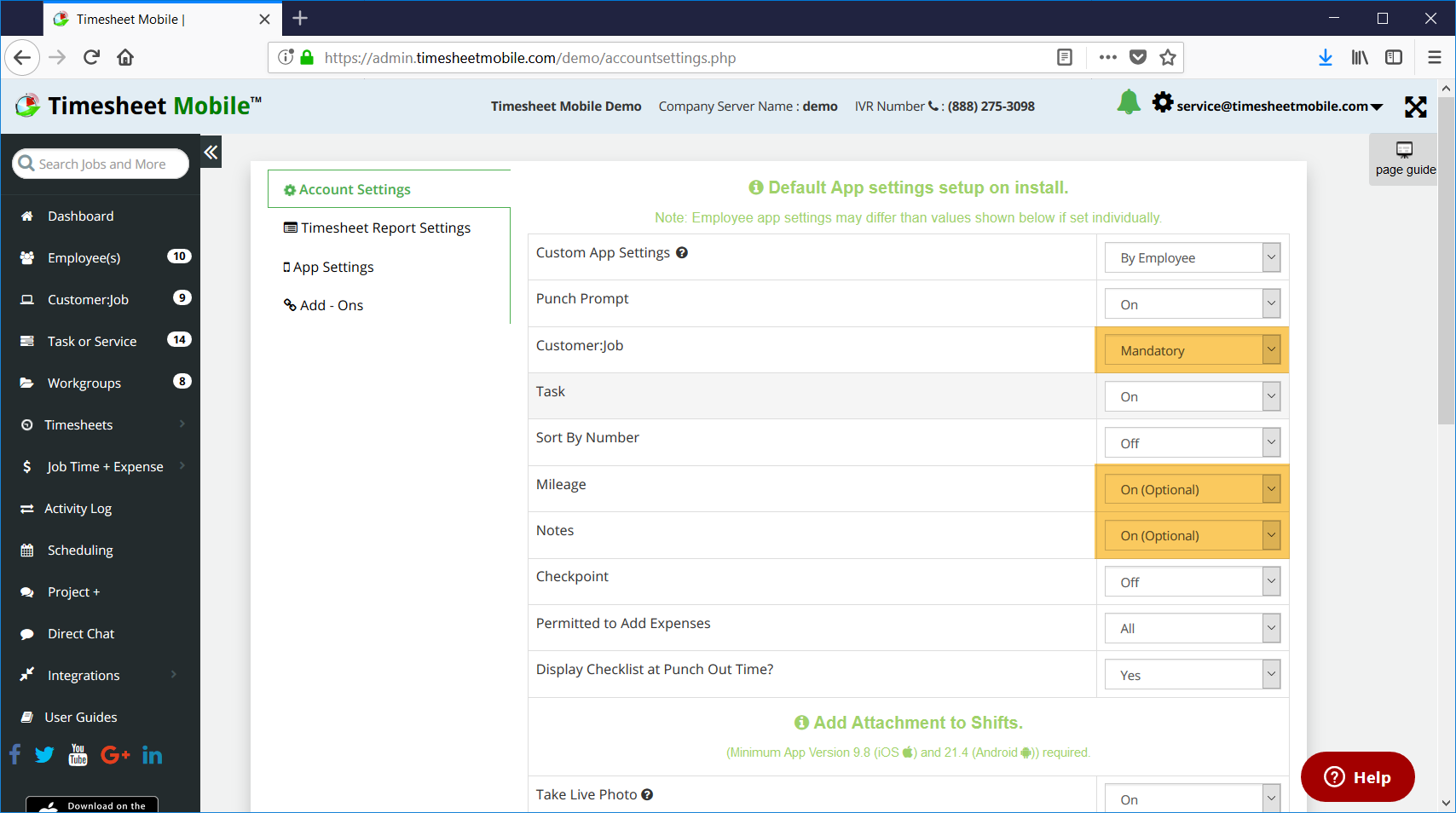 Of course we cannot force employees to enter the correct notes or mileage but our Punch Prompt, Schedule Prompt and other reminders make the job of choosing the right customer or job and entering notes as easy as the push of a button.