Timesheet Mobile allows you to customize email alerts for your managers and administrators individually.  To get started, open the Edit Employee details window (see Figure 1), or through the Control Panel screen (see Figure 2).  There you will see a box "Get Email Alerts". If you click in that box, a list will pop up with your choices.
Geofence alerts are generated if an employee punches in to a geofence job site away from site (you can also prevent this: Prevent Punch In Outside Geo Fence).
Punch Prompts alerts are generated when employees leave geofence job sites while punched in.
Schedule alerts will notify you if an employee fails to punch in for a scheduled job.
Overtime alerts will notify you if an employee reaches the weekly overtime threshold that was set in Timesheet Report Settings.
Employee Shift Requests are available if Timesheet Approvals are enabled and will notify you if an employee requests a change to an existing shift, requests a new shift, or requests that a shift be deleted.
Lone Working Safety alerts will notify you if an employee is late for a check point when working alone (see Lone Worker Safety Check)
Punch Notifications will notify you when an employee punches in or punches out.  Note:  This is not available as an email alert but as a push notification to the registered smartphone app of a company administrator or manager.
Rest Break Alerts will notify you when workers exceed mandated maximum working hours or whose punch in may violate rest break periods (see UK Maximum Work Hours and Rest Breaks)
Select All selects all the choices.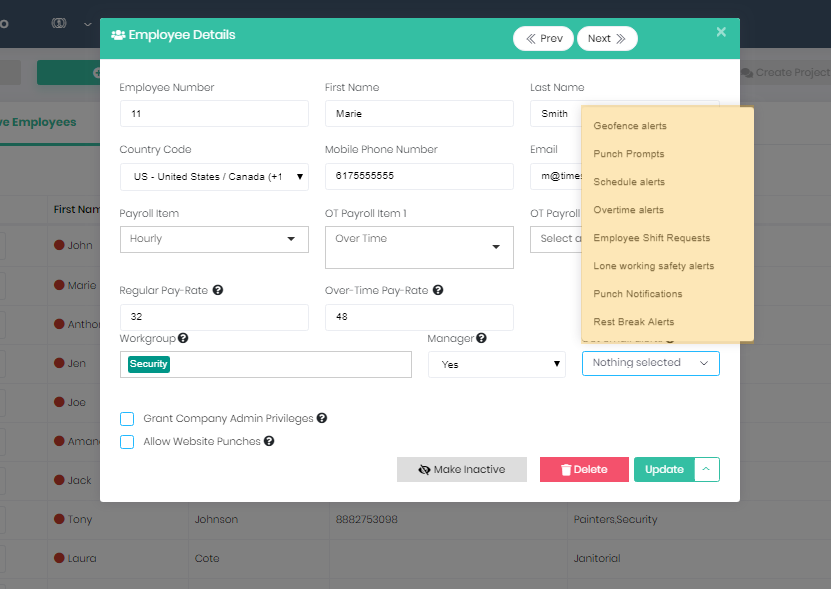 Figure 1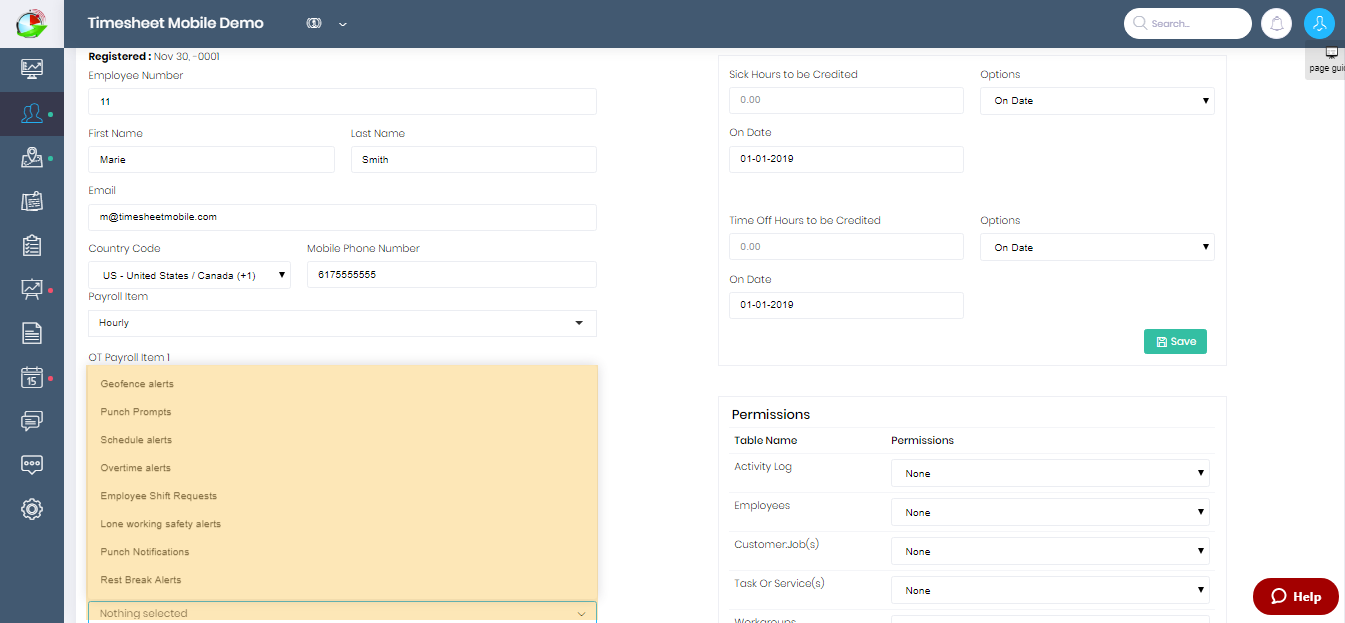 Figure 2
As before, any email address listed for alerts in the Account Settings (see Figure 3) will still receive ALL notifications listed above: geofence, punch prompts, schedule alerts, overtime and employee shift requests. Note:  If that email is listed in App Settings and is also listed for an employee manager or administrator, the email will get double the notifications.

Figure 3