Did you know that you can require location services be enabled while your workers are punching in/out? Using the Location Enforcement setting will cause the app to check whether location services are enabled when workers punch in/out and prevent them from punching in/out if they have disabled location services on their smartphone or for the Timesheet Mobile app.
Here is how to enable Location Services:
1. Navigate to Punch Settings.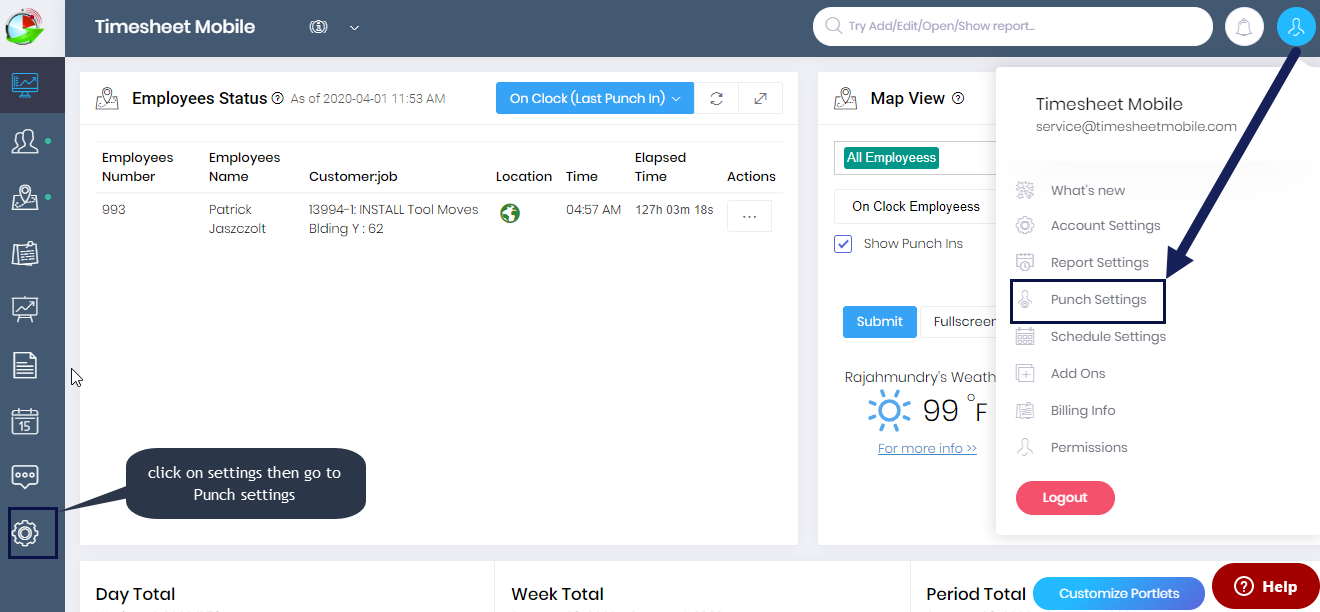 2. Scroll to find Location Enforcement Setting and set to "On".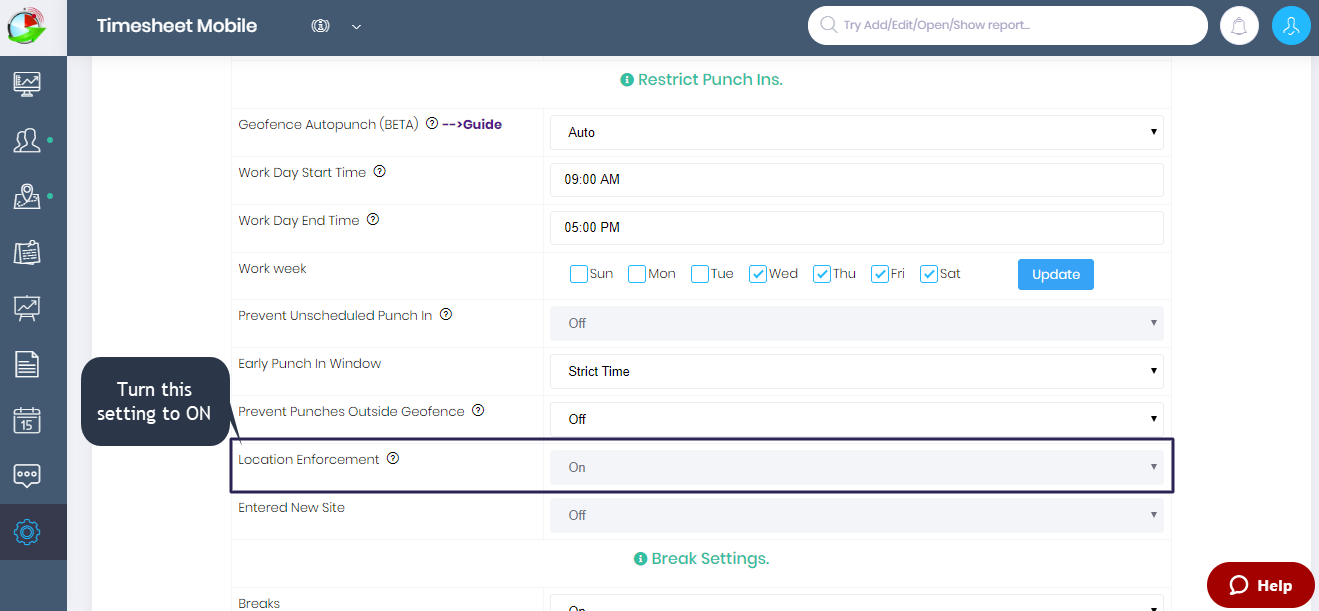 3. Instruct workers to sync their apps (this will happen automatically at least every 6 hours).
Now your workers will be required to keep location services on while punching in/out and while on the clock. Note that there are still cases in which a location may not be able to be captured for the punch even if location services are enabled. This can happen when workers are in an area that is not able to receive GPS satellite information or has no other aids to location (e.g. WiFi networks, bad cell signal coverage, etc.). The location setting needs to be set to High Accuracy in Android device. If set to Low Accuracy or if turned off, the device will be punched out automatically.
Contact customer support if you have further questions.