Your company has chosen Timesheet Mobile as its timekeeping solution. The Timesheet Mobile app for Android and iPhone provides geo-fence based reminders when you enter or leave designated work sites, have a scheduled event starting and allows you to easily view your schedule, and timesheets. The app uses very little data, is battery efficient, and only captures and reports your location to your company when you take a work-related action such as punching into a Site
To get started, download the Timesheet Mobile smartphone app for Android or iPhone free of charge by following the appropriate link below.
Download and App Settings. After downloading the app, you will be presented with options for allowing the app to access your location and send notifications. These features are required to make use of all of the capabilities that Timesheet Mobile has to offer and some may be required as part of your company's chosen guidelines.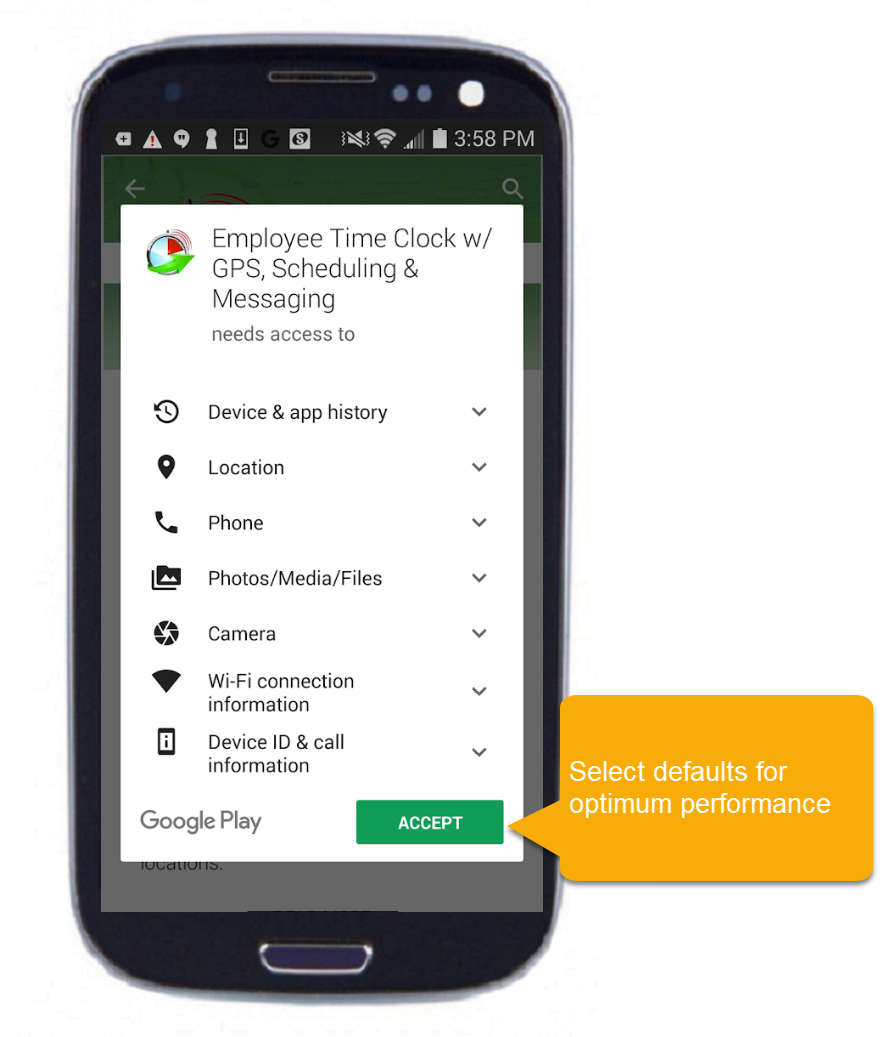 Android Settings Recommendations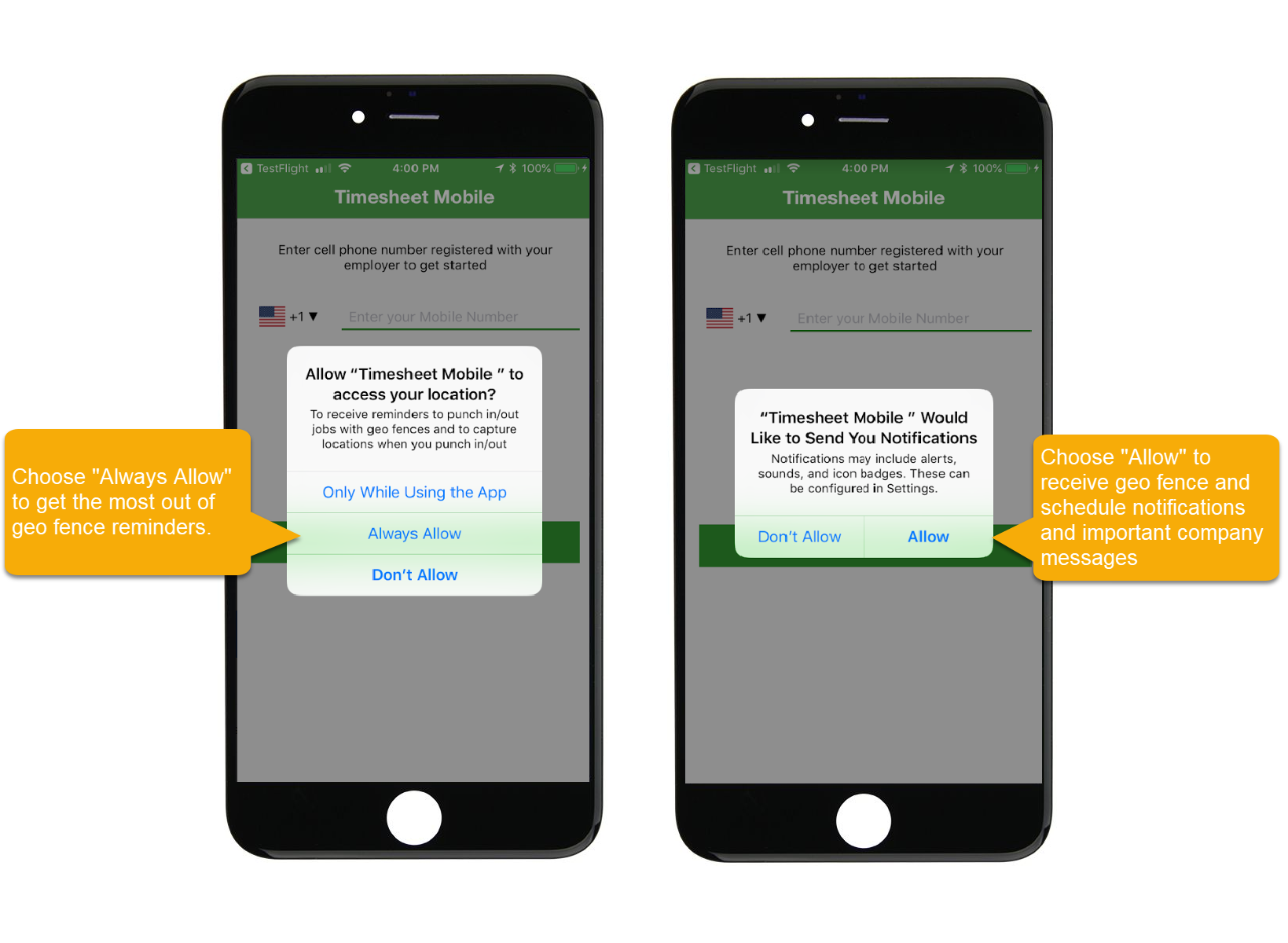 iPhone Settings Recommendations
App Registration. After downloading and installing the app, you will need to register it with your company's Timesheet Mobile server in order to start capturing your time worked. In most cases, all that you need to do is enter your mobile phone number. A registration code will be sent to you via text message. The code will also be sent to email if your company added an email address for you. In some cases, you may be asked to enter a server name and your employee/worker/contractor number. Please contact your company if you do not have this information.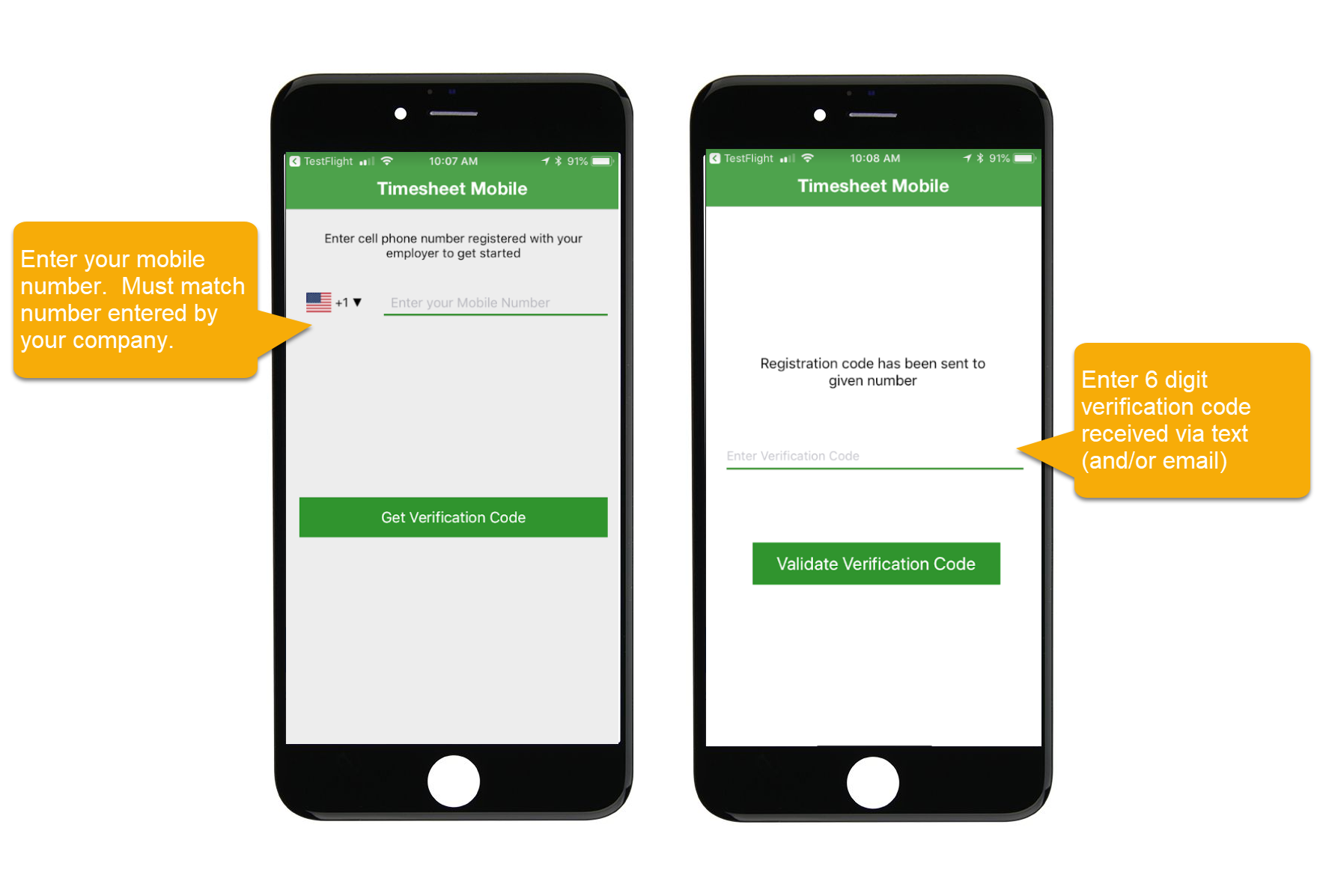 App Registration Screens
Using the App. Once registered, the user's app will sync and download all jobs and task items configured on your company's Timesheet Mobile server and are ready for use. Note: Some changes made require you to sync the app. You do this by pressing the Sync button in the upper right-hand corner of the app screen.
Depending on your company settings you may see slightly different options on your home screen. The most basic home screen allows you to select a customer: job, enter notes and punch in. Settings are available to select a task or service, add mileage, or use Check Point to capture location at any time. Alert windows will be displayed based on your company, phone, and app settings. See below for the basic home screen on Android and iPhone devices.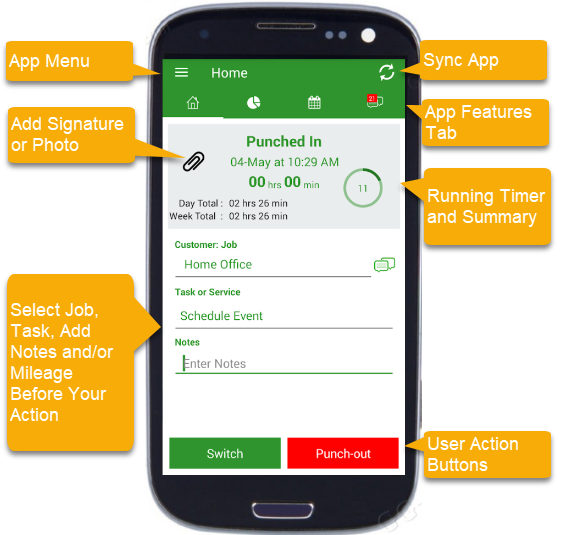 Android Home Screen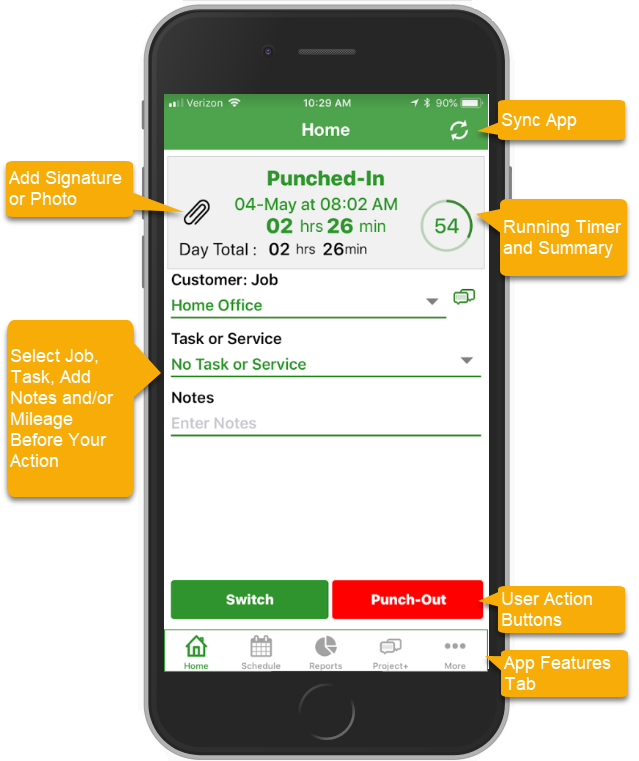 iPhone Home Screen
More information for users of the Timesheet Mobile Smartphone App can be found here: https://support.timesheetmobile.com/hc/en-us/articles/13832214437779-The-Employee-s-Guide-to-the-Timesheet-Mobile-App