If you want to send an email to a group of workers, simply click on the checkboxes next to the workers who should receive the email. To select all in the list, click on the top checkbox, and all will be selected.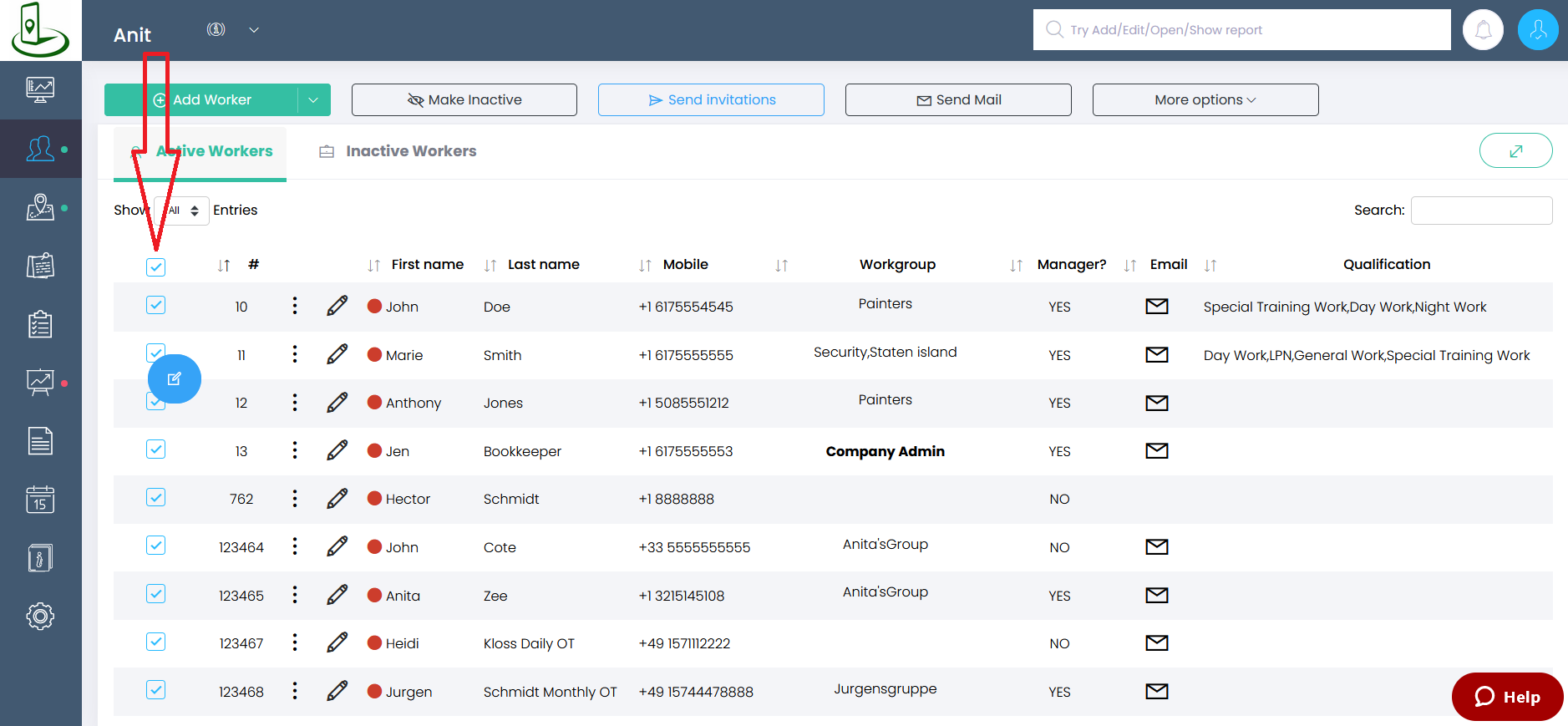 Now, click on the "Send Mail" button at the top.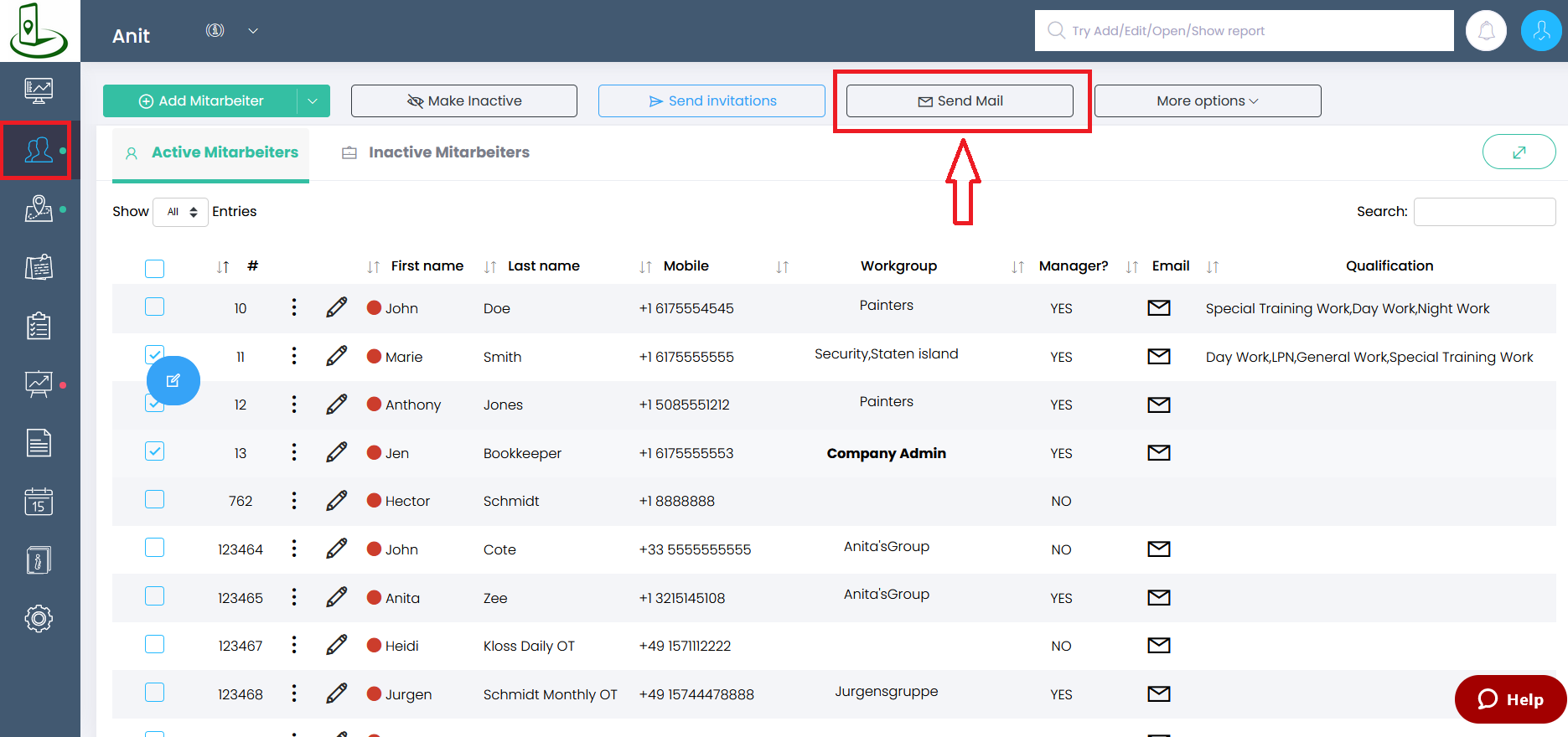 After clicking this button, you will be taken to your default email account that is setup on your computer. All the email addresses of the workers will be in the "Send To" box in your email. Now, simply write the email text and send.