Timesheet Mobile scheduling provides a simple, easy to use interface to schedule your employees for work and to manage the time s employees are not available to be scheduled for work. See How to create work schedules for information about creating schedule events.
Blocked Time
Blocked time is time that an employee is not available to be scheduled for work. This time can be entered in Timesheet Mobile as general "Not available" time or as paid time off.
Using the +Add button on the Schedules page, work shifts, available shifts, blocked time, and paid time off can easily be scheduled. Employees are not able to be scheduled for work during the blocked time periods in their calendar. Blocked time and paid time off is easily viewed in the schedule as shown below.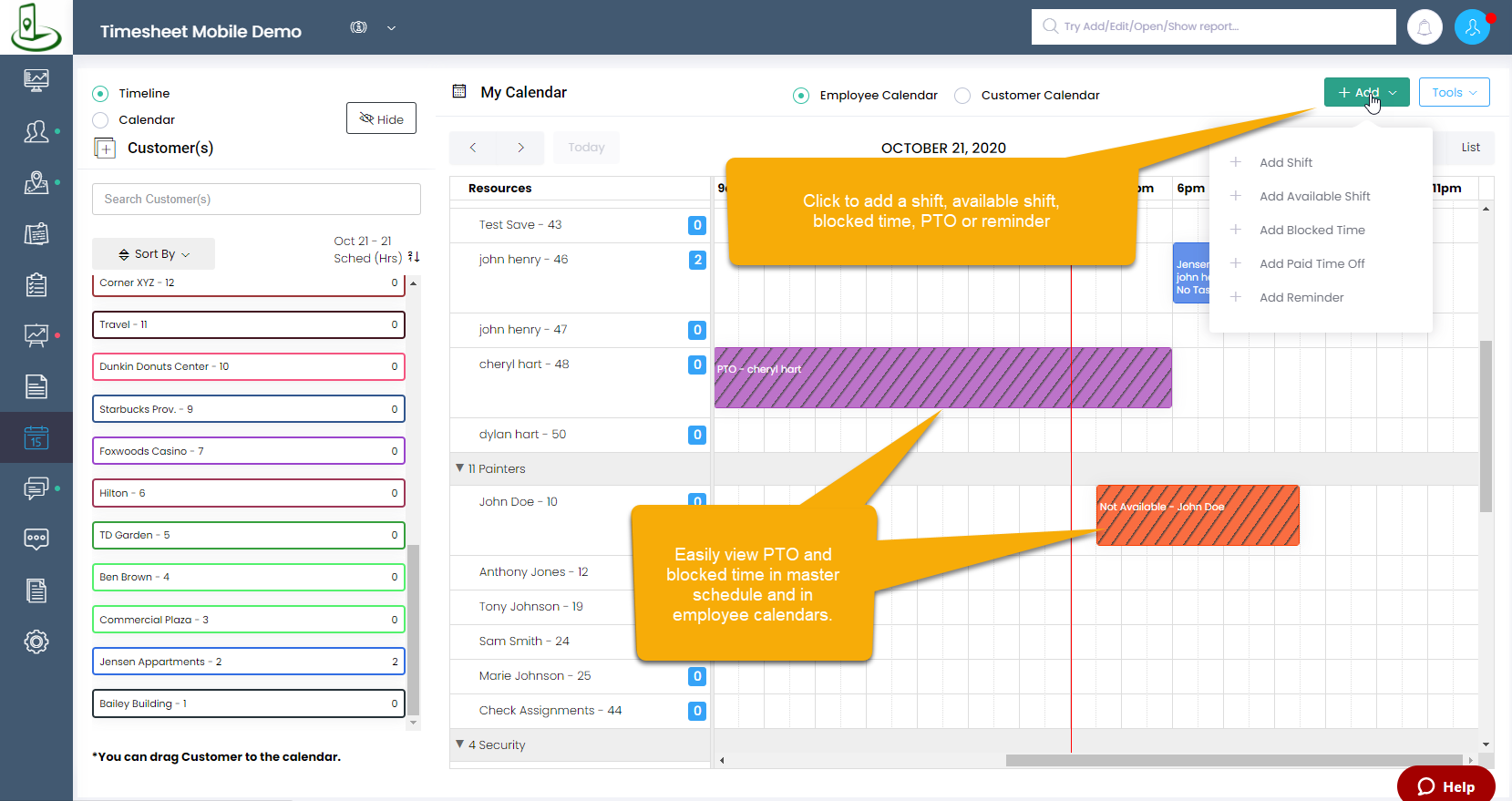 To manage time from the Employee Calendar, navigate to the Employees Page, open the control panel for the employee and click the Schedule tab. Click the +Add button to add times that the employee is not available to work. View the blocked times in the employee calendar as shown below.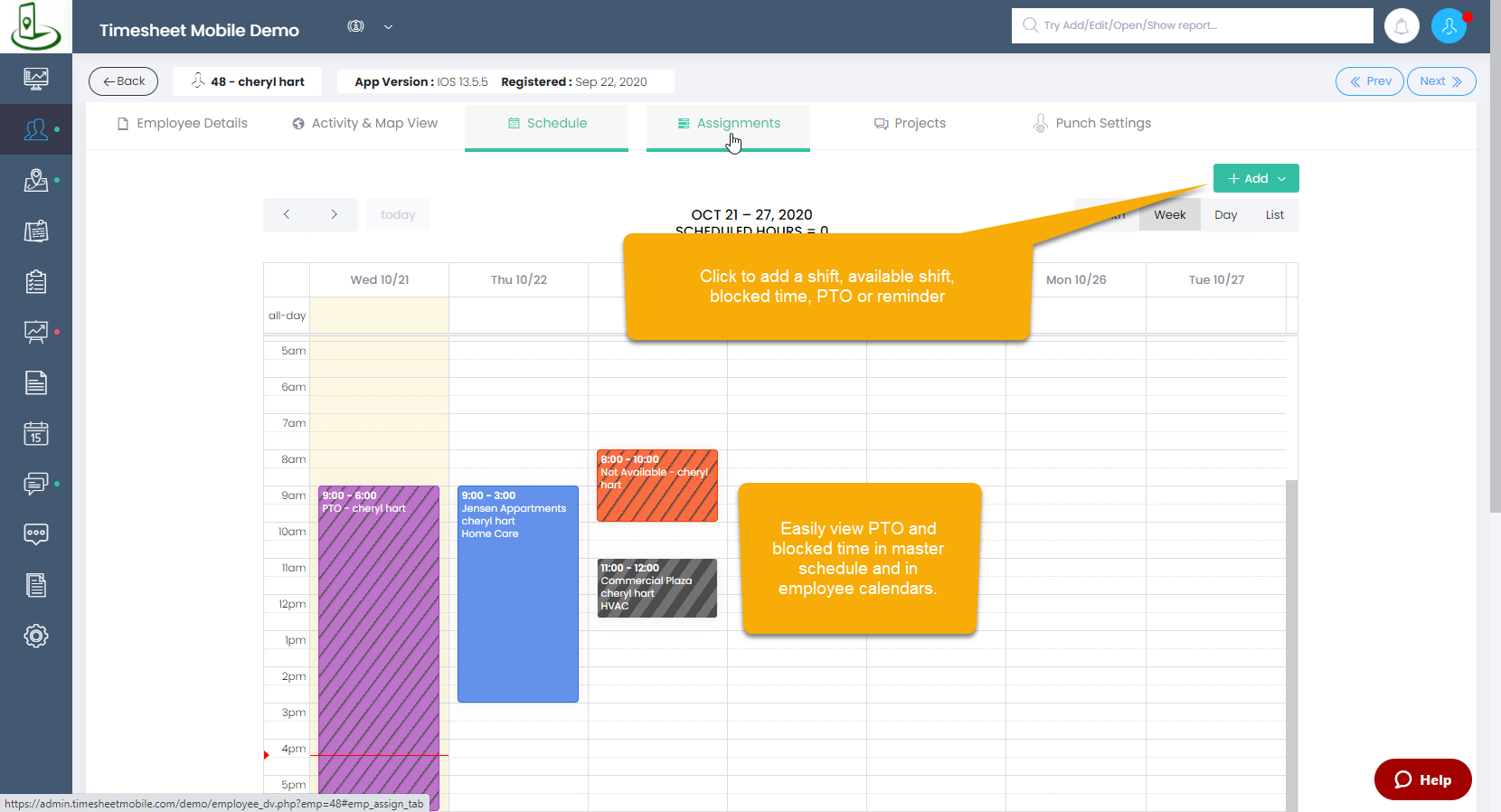 Adding Time Employee Not Available
To set times that an employee is generally not available, select Add Time Not Available. This will bring up a window to add this general blocked time in the same way that schedule events are added. Generally not available time can be set up as an individual block, or as a repeating/recurring block of time the employee is not available to work. Once added to the calendar, the employee will not be able to be scheduled for work that conflicts with this time. See below for the window used to add not available times.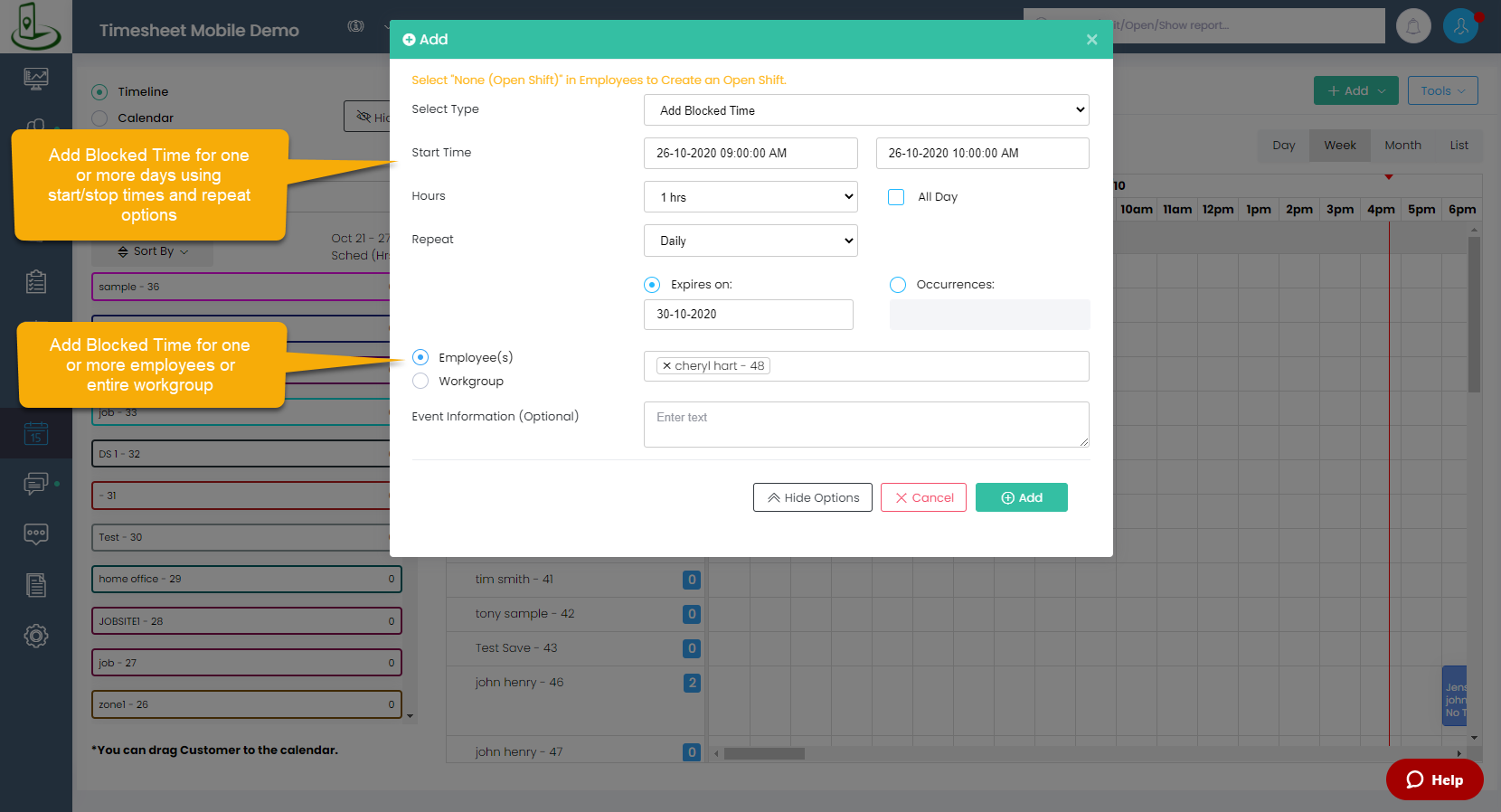 Employee paid time off is added in a convenient weekly form and will show up in the timesheet reports. From this form, select or enter the time off code (e.g. Vacation, Sick), a duration and adjust the start time as necessary. Time off is displayed and acts the same as general time not available with scheduled events not able to be created for days and times that the employee is off.