View and compare time scheduled and time worked for one or more employees and/or customer:jobs in the Timeline/Schedule Report. This report can be accessed in the Reporting Menu as shown below.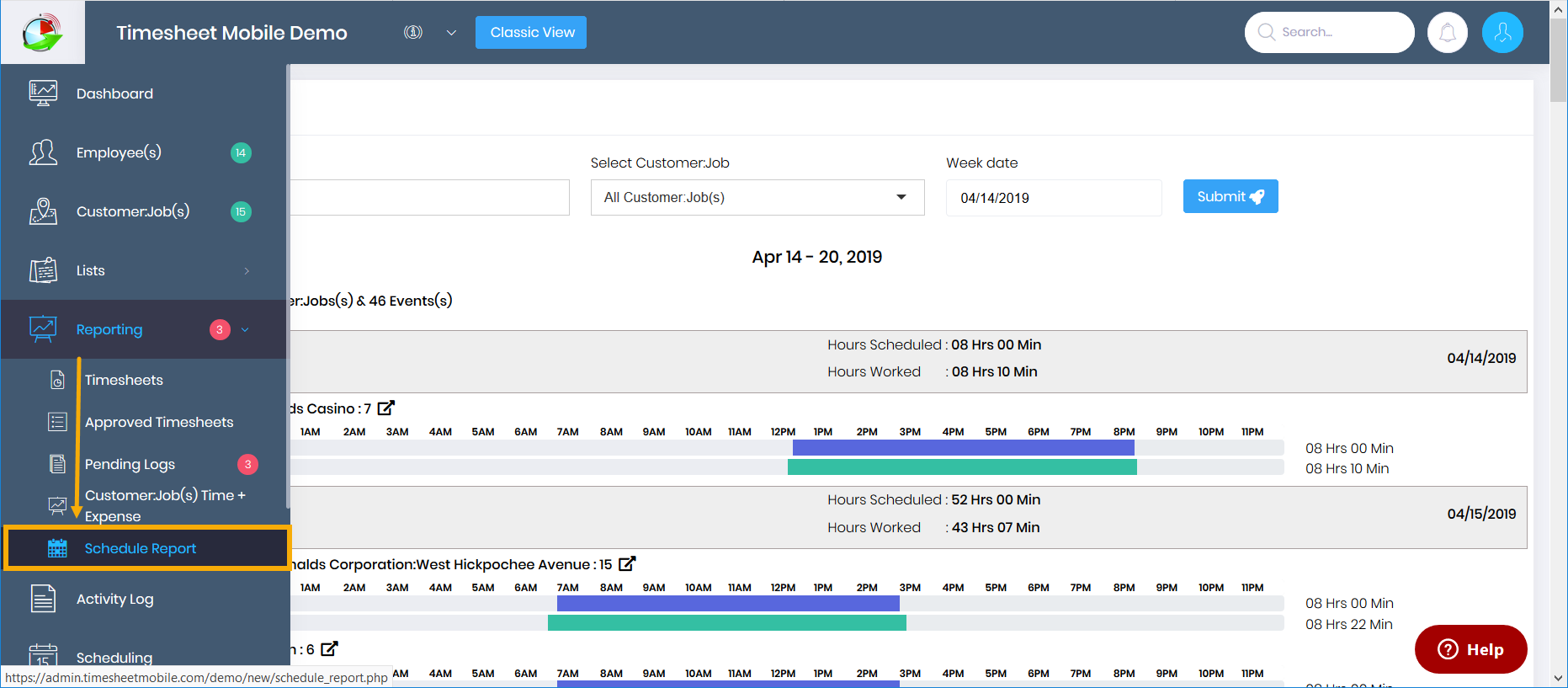 The report view can be customized to show results for one or more employees and can be filtered by customer:job (Step 1 below). Select the date by clicking on the calendar for the week date you wish to view or scroll through the weeks using the navigation arrows shown in Step 2 below. Click Submit (Step 3) to apply any changes.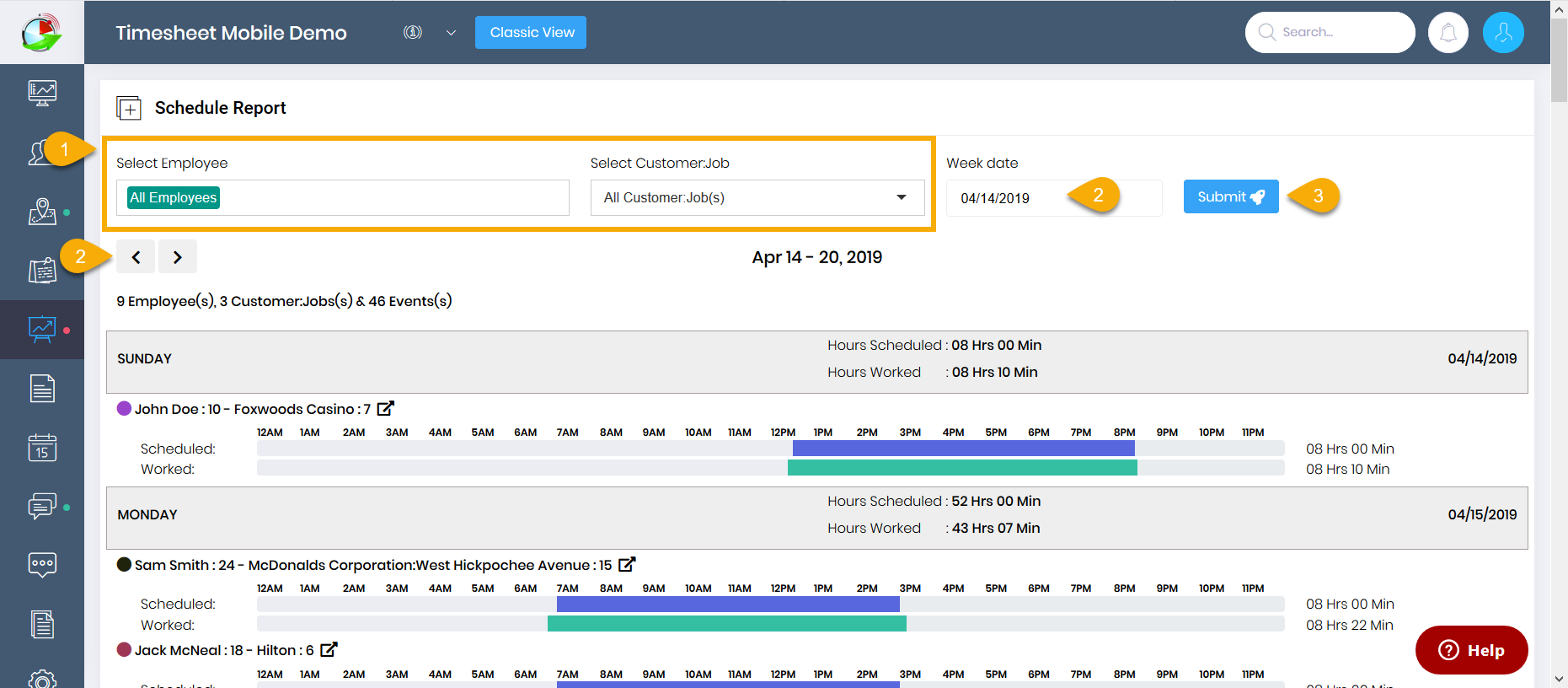 A count of the total employees working scheduled shifts, total number of customer:jobs worked and total number of events scheduled is displayed at the top of the schedule. Daily totals of hours scheduled vs hours worked are included in the header for each day and displayed for each scheduled shift. Visually see when work for the scheduled shift started/ended. Late starts, for which alerts can be configured as described here, are highlighted in red. The graphical view provides a convenient way to see whether workers arrived/left early, took a break or left late. Missed shifts are also highlighted for administrators/managers to take appropriate action.