Timesheet Mobile offers two different methods for notifying employees about new schedule events or changes to the schedule. These are controlled from the Schedule Settings > Publish Schedule Setting as shown below.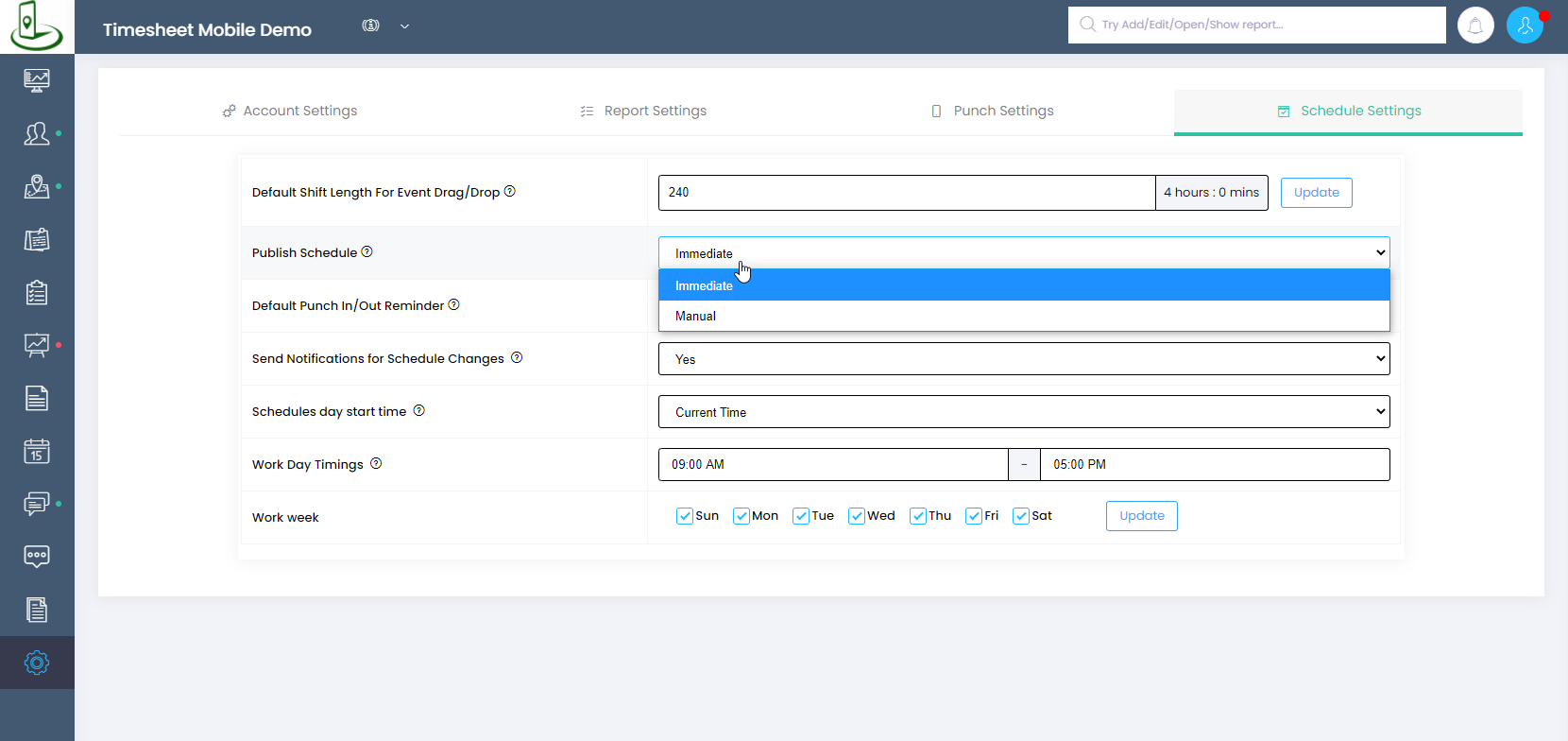 When set to Immediate, employees are notified as soon as a new schedule event is added or any schedule event assigned to them is changed. This notification is displayed on the smartphone app for the employee as a reminder for them to check the schedule and sync to update if necessary. In this mode, every change is pushed to the employee as soon as it happens which can be a bit overwhelming if schedule changes are dynamic.
To allow administrators and managers to work on the schedule before employees are notified of or can see schedule updates, choose the Manual option for Publish Schedules. In this mode, notifications are only sent to employees when the schedule is published.
On the Scheduling page, as soon as a new schedule is entered or an existing schedule event modified a button labeled Publish Changes will be displayed (see below). This button will persist until the schedule is published. When clicked, all schedule updates will be pushed to affected employees, notifying them of new or modified schedule events and reminding them to sync their app if necessary.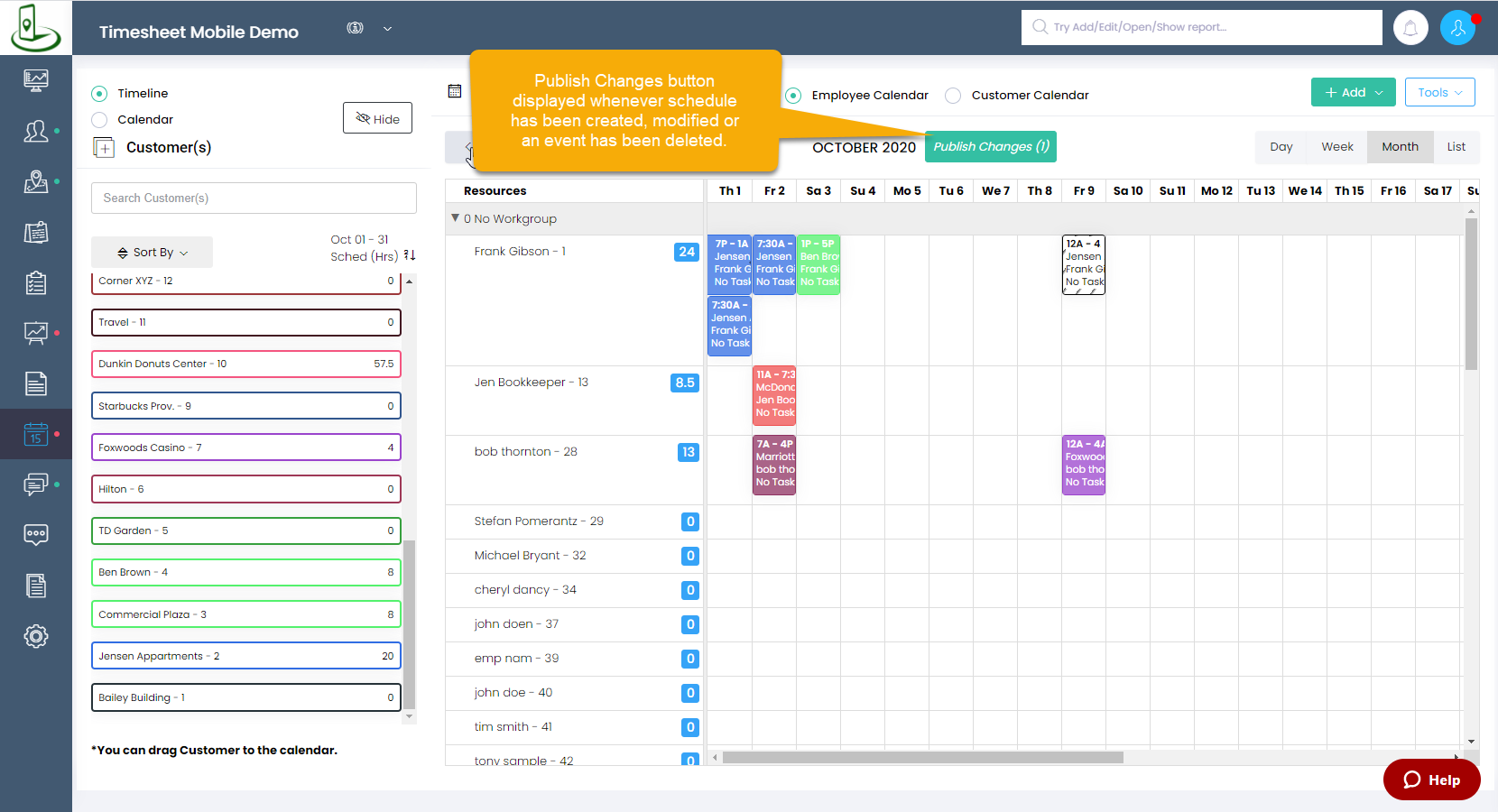 Working in the employee or job calendars, a similar publish button will be displayed but only applying to the selected employee or job for which schedules are being added (see below). Note that if changes to other employees or job schedules were made, these will need to be published from either the individual employee or job calendar or can be published as a group from the Scheduling page.