In addition to accurately tracking time worked, Timesheet Mobile supports basic management of time off for sick days or general hours not worked but that are paid in accordance with company policies. Time off hours that are available to the worker can be credited, accrued and deducted as the time is used throughout the year.
To credit sick and time off that is to be available for a worker, use the Control Panel for the worker.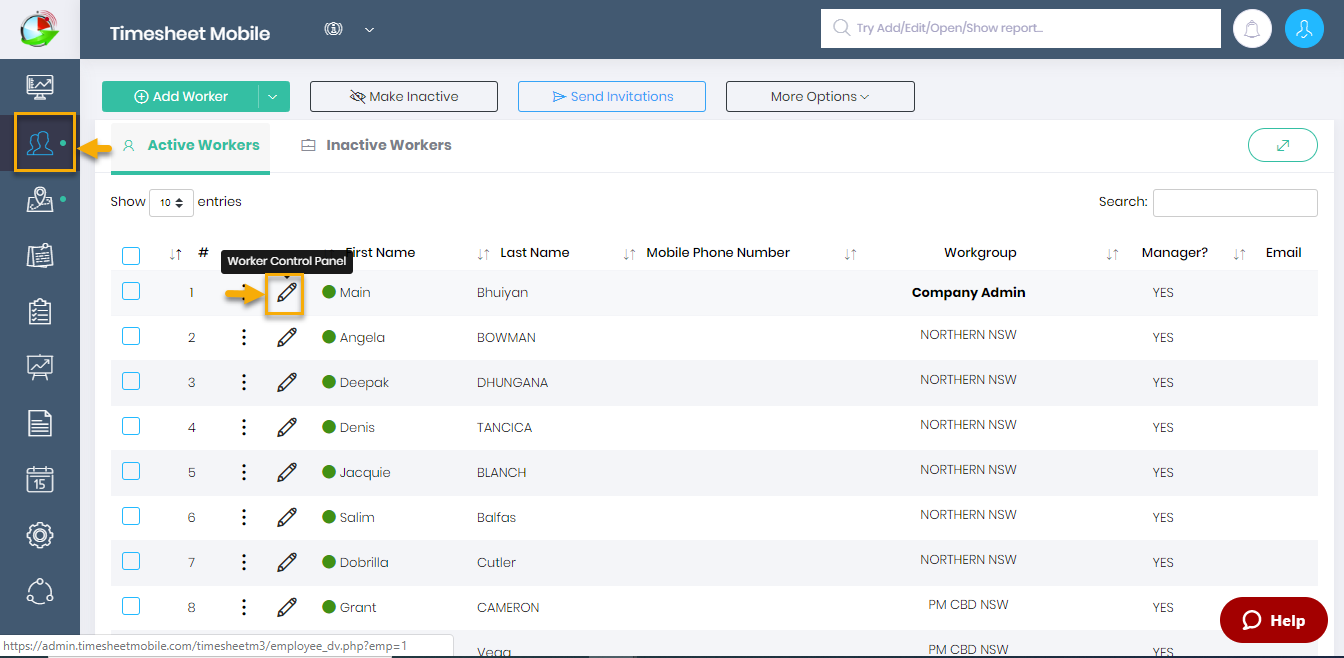 On the Worker Details page, enter the sick time and time off hours to be credited to the worker as shown below:
The number of hours to be credited, option for hours accrual and a credit date of record must be selected for each worker. If the "On Date" option is selected workers are granted the full number of hours entered on the credit date. The hours are then available for immediate use and the same amount of hours will be credited to the worker on the anniversary of the credit date. If an "Accrual by pay period" option is selected, the total available sick time and time off hours will be accumulated based on the pay period selected (Weekly, Bi-weekly, Twice a month and Monthly).
As an example, consider the case below in which the worker is being granted 80 hours of sick time on January 1, 2020 which will be accrued weekly and 180 hours of general time off immediately available on the date of January 1, 2020. In this case, the worker will accumulate 1.538 hours of sick time each week but will have the full 180 hours of general time off to use immediately. As sick and general time off hours are used, the hours used will be deducted from the available amounts. On January 1, 2021 general time off will be credited with 180 hours while sick time will continue to accrue at the same rate.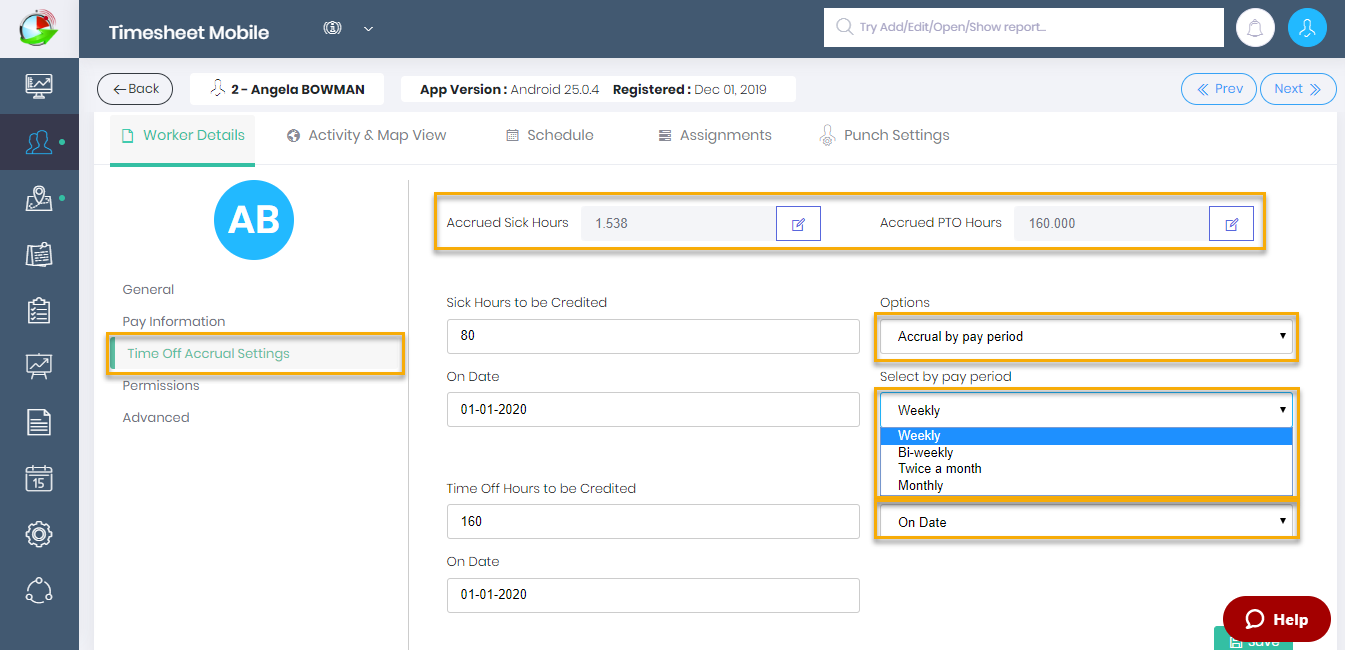 Sick and time off hours available to the worker will be displayed for use by administrators, managers to use when approving time off or to workers when they are requesting time off. Hours granted or approved can then be deducted from the total available to that worker. There is also an option to grant or approve time off hours without deducting those hours from the hours available to the worker to handle special cases where time off hours may not need to be limited to those available to the worker.
Sick time and time off hours are added from either Reporting>Timesheets or Scheduling pages Add Time/Add buttons. When adding time off, the amount used in the current year is displayed along with the hours available to the worker as shown below: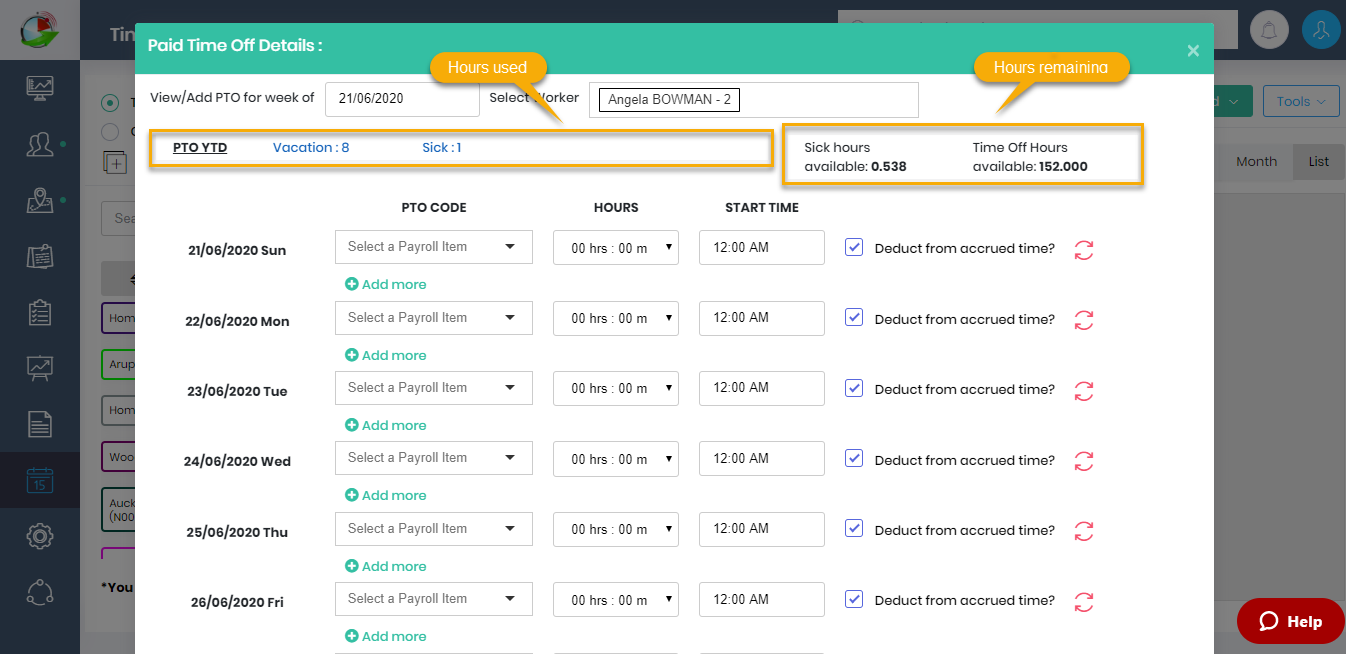 Workers can also be permitted to request sick time or time off. This is enabled in Settings>Report Settings (Advanced) section as shown below.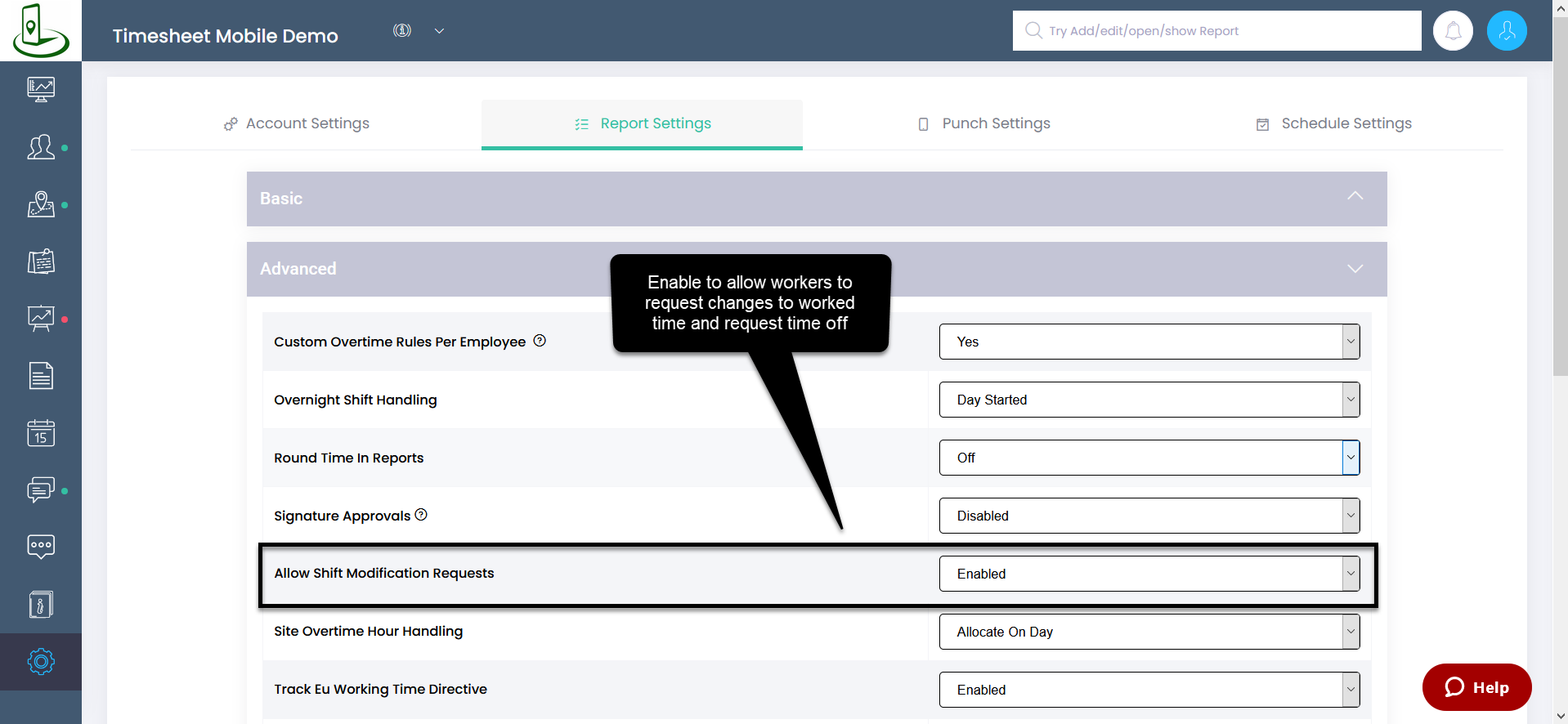 Workers can then request time off from within the smartphone app as shown below: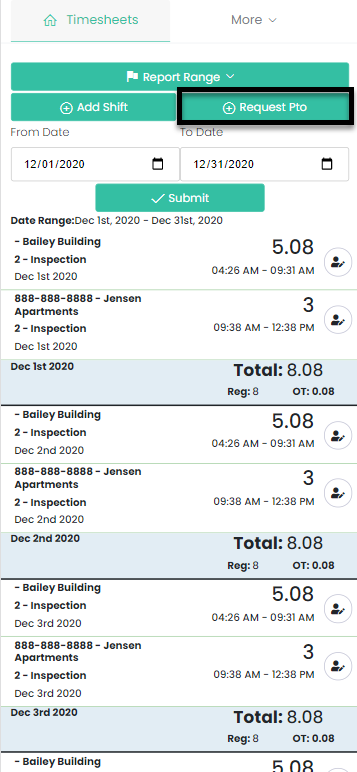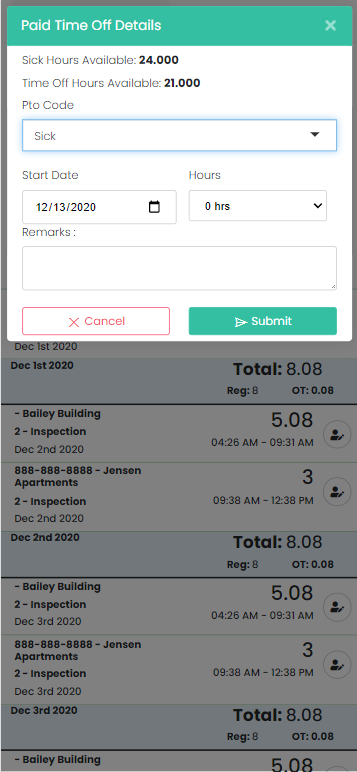 Hours requested and hours available will be displayed in Reports>Pending Shifts for administrators and managers to review and approve/modify/reject as shown below.