Increasingly, small businesses are looking to tools like Timesheet Mobile to track more than just work hours.  Sick time and time off tracking is one of those areas.
Timesheet Mobile supports basic tracking of sick time and time off for each individual employee.  To credit sick and time off to an employee, use the Control Panel view for the employee as shown below.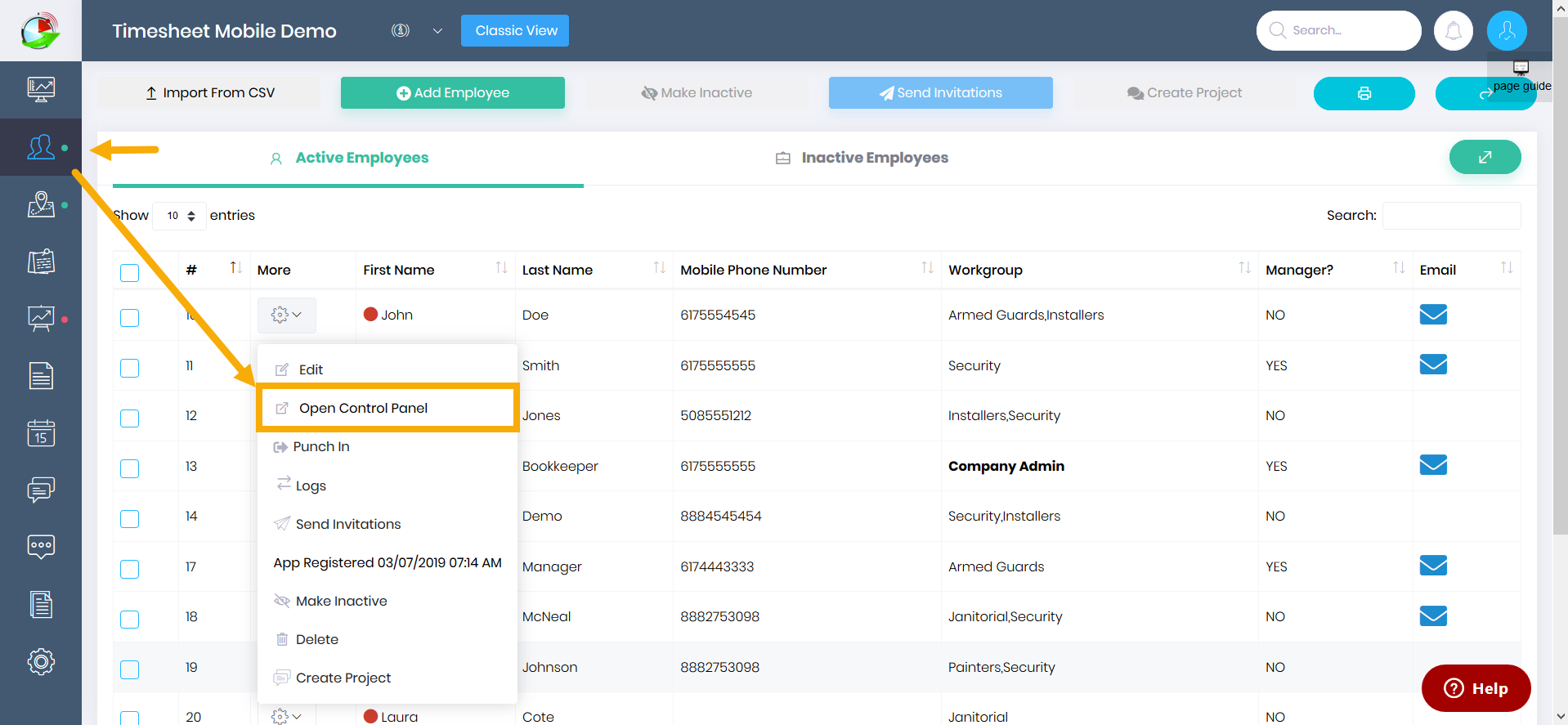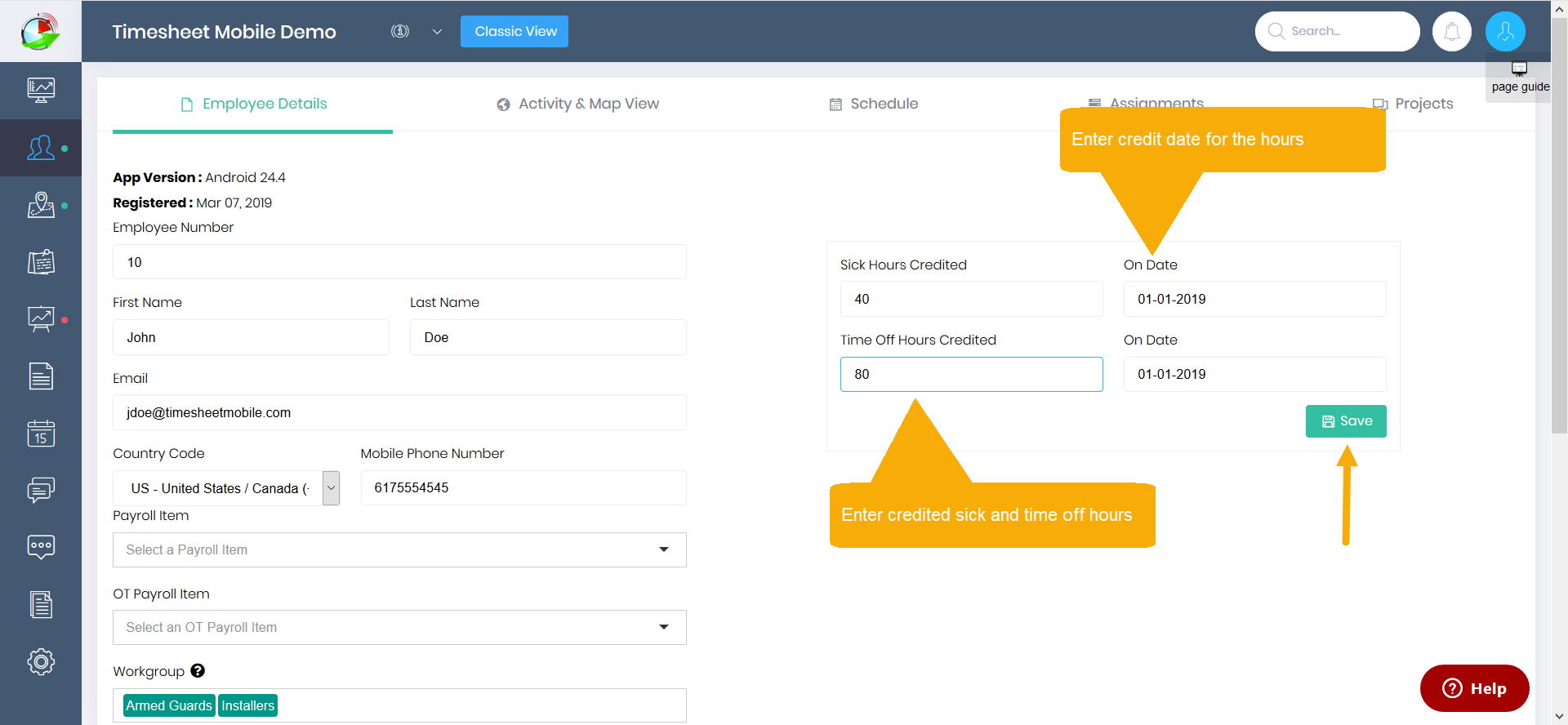 In the Employee Details you will find spots to enter credited sick time hours and time off hours.  There is also a credit date.  This is the date that the hours credited will reset to the initial value.  Hours used will be deducted from this total for the annual period commencing on the start date and displayed when adding paid time off (PTO) hours for an employee (see Add Paid Time Off for Vacation Days, Sick Days or Other Codes).  See below for an example of how these hours are displayed when adding time off for an employee.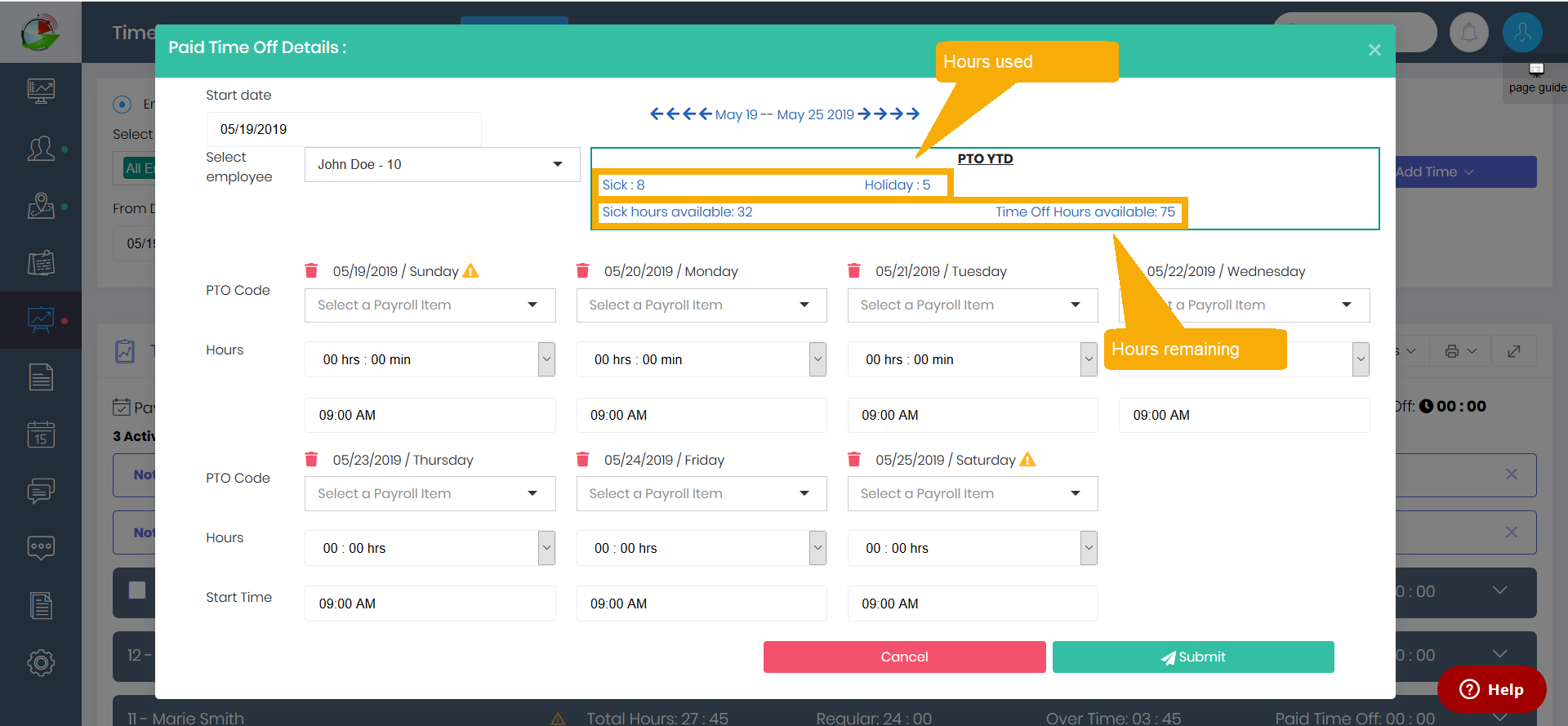 If you allow employees to request time off (see Allow Shift Modification Requests for how to do this) the hours requested and hours available will be displayed in the Pending Shifts in the Reports menu item as shown below.